How Antonio Banderas' First Wife Stole Everything From Him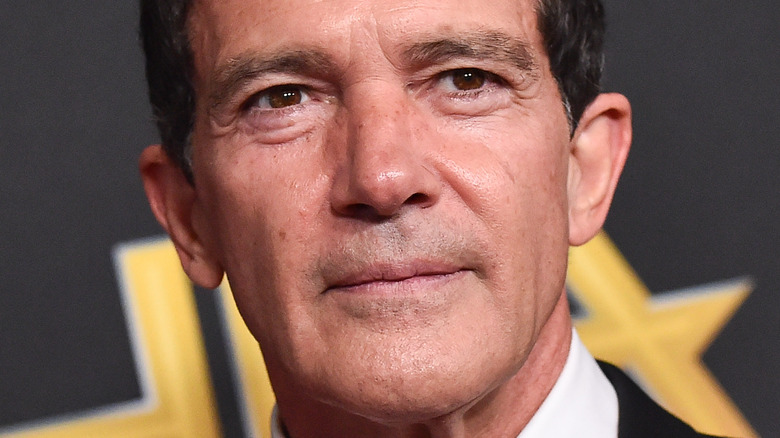 DFree/Shutterstock
With a career spanning nearly four decades, Antonio Banderas has solidified his place as one of Hollywood's greatest stars. From "The Mask of Zorro" to the "Shrek" franchise, the Spanish heartthrob has left an indelible mark both on live-action and animated films. With a plethora of award nominations under his belt (the actor recently received his first Oscar nomination nearly 40 years into his career!) Banderas has proven himself to be a top contender time and time again with his marvelous performances.
Despite a wonderful on-screen career, Banderas has suffered quite a bit off-screen. The twice-divorced star has been encumbered by tumultuous relationships and in one case, was even left financially depleted. While Banderas is best known in his personal life to have been married to Melanie Griffith, it was his first marriage to actress Ana Leza that truly put a dent in his wallet.
With that being said, what exactly is the story between Banderas and Leza, and how did she financially drain the actor? Read on to learn more about Banderas' tumultuous first marriage.
A dangerous romance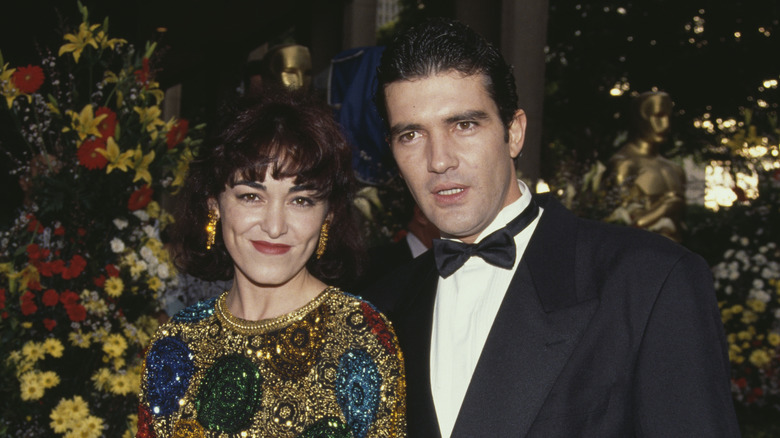 Michael Ochs Archives/Getty Images
After just six months of dating, Antonio Banderas and Ana Leza tied the knot in a shocking marriage. What first started as a professional relationship — Leza being Banderas' private English tutor and translator — quickly bloomed into a romance. "She helped me translate the script for 'Los Reyes del Mambo,' ... it gave me a lot of confidence," Banderas said, per Vanity Fair. "Without her I would not have gotten the role," Banderas continued, expressing his gratitude. Furthermore, Leza noted "​​It was essential that I accompany him to the United States, because he did not speak a word of English and I speak it fluently."
The couple, who shared the screen on several occasions, divorced in 1995. Following the divorce, Leza kept their home worth 3.4 million euros (nearly $4 million USD) and was entitled to monthly alimony payments set to the tune of 12,000 euros ($14,100.60 USD) alongside 50% of Banderas' movie earnings during the course of their marriage (including earnings from the iconic 1994 film "Interview with the Vampire!")
Banderas lamented the "eight days of trial," as he described it in 2004 (via VF) noting that "it is a business." The actor then revealed, "What the judge wants to know is how much you are going to pay your partner." Recalling the tactics used, the actor stated, "They grab you by the foot, they shake you and, when [they bleed you dry] they leave you. That's what they did to me."
Diverging paths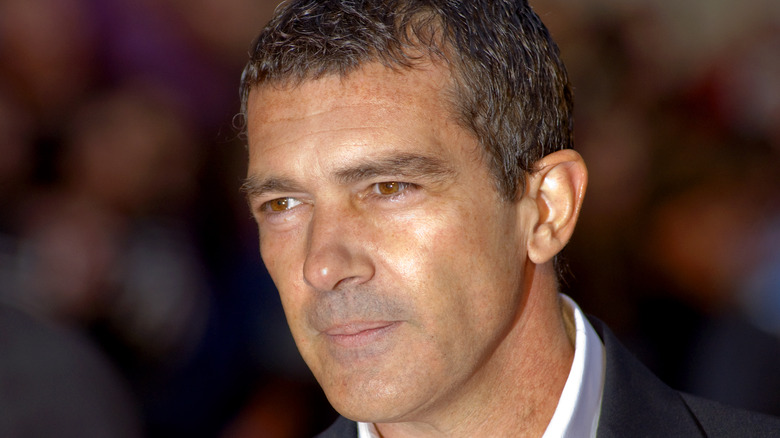 klublu/Shutterstock
After the divorce, it was revealed that Ana Leza left the acting business and became married to Dharma Villareal, a documentarian for Xerox, in 2000. Nomadic in nature, the couple bounced around from Madrid to Los Angeles, Calif. to Abu Dhabi before finally calling South Fallsburg, N.Y. home, according to Vanity Fair.
Leza and Villareal soon became entranced by the meditation world and later became involved with, as Vanity Fair put it, the "mystical organization of Hindu origin[,] Siddha Yoga Meditation." The couple soon got their children involved. Daughters Clara María and Sofia Macarena became rechristened with Hindi names Clara Priya and Sophia Sindhu, respectively.
As for Banderas? The actor wed fellow actress Melanie Griffith (we refuse to let her role as Margalo the Bird in "Stuart Little 2" fade away) the same year he divorced Leza. The power couple shares one daughter, Stella del Carmen Banderas. Banderas and Griffith remained happily married until 2015, when the couple amicably split in a "loving and friendly divorce," per ABC. On the divorce, Griffith revealed she did "not [put any] blame on Antonio and my marriage" and revealed, "I love him and always will."