Who Is Addison Rae's Rumored Boyfriend, Omer Fedi?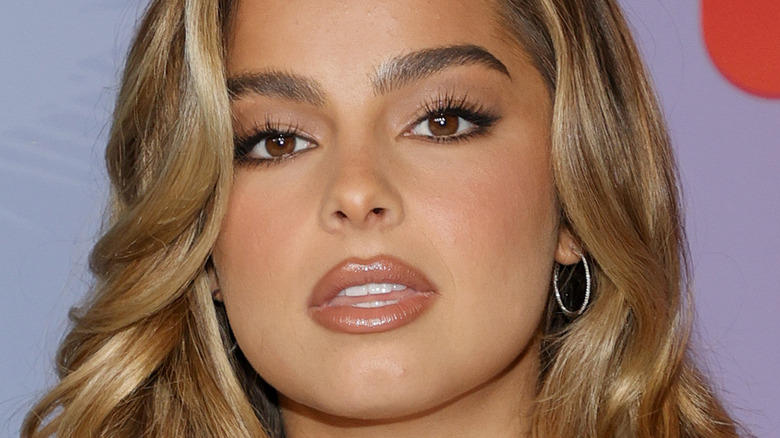 Amy Sussman/Getty Images
It looks like TikTok star Addison Rae has danced into the heart of a talented guy. According to Us Weekly, Addison has been dating guitarist Omer Fedi for four months, and there's plenty of visual evidence that they are head over heels for each other. On August 12, Just Jared Jr. shared photos of Fedi ducking down inside Addison's Tesla to steal a kiss from her. The happy couple was photographed holding hands in West Hollywood a few days later. An insider told Us Weekly that the lovebirds are "getting pretty serious," which explains their recent PDA. "Addison and Omar are super into each other," the source dished. 
They've also taken their romance to social media. On August 4, Addison shared a series of steamy modeling shots on Instagram along with a caption that read, "KISS ME!" Fedi declared his feelings for the "Obsessed" singer in the comments section. "I'm in love with u," he wrote. According to Sportskeeda, they not-so-subtly hinted at their relationship even before that. On July 31, they both shared the same video on their Instagram stories. In it, two shadows were kissing, and it didn't take long for fans to figure out who they belonged to — especially since Addison had already popped up on Fedi's Instagram page back in May.
So, we've established that Fedi has Addison thinking that "He's All That," but just who is the guy who won the heart of the woman who topped Forbes' list of the highest-earning TikTok stars?
Omer Fedi is a talented musician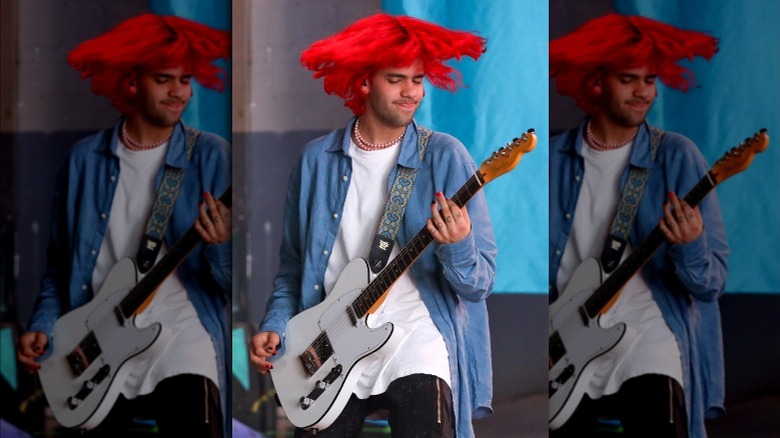 Rich Fury/Getty Images
Omer Fedi is an Israeli-American guitarist and producer who moved to Los Angeles from Tel Aviv at the age of 16, per MTV News. A Billboard profile credits him for "helping to revitalize alt-rock and pop-punk in the mainstream." Fedi told the publication that the eye-catching red hair that has become his signature look is inspired by Kurt Cobain.
An insider told Us Weekly that Addison Rae "loves his music" and that the pair share "a lot of mutual friends." When they attended TikToker Charli D'Amelio's 17th birthday bash on May 1, they were spotted hanging out with Lil Nas X. As noted by Just Jared Jr., Fedi produced the rapper's hit single "Montero (Call Me By Your Name)." He had nothing but nice things to say about Lil Nas X in an Instagram post celebrating their collab's release. "Nas is one of my fav people to work with!" he wrote. "He pushes me to think and create in a diff way than anyone else I've ever worked with."
Fedi has also worked with 24kGoldn, Iann Dior, Machine Gun Kelly, and The Kid LAROI, who wrote a song titled "Addison Rae." Blink-182 drummer Travis Barker appears in some photos on his Instagram page, so perhaps soon we'll get to see a double date with Fedi, Addison, Barker, and Addison's BFF Kourtney Kardashian. Addison has already said that she's a fan of their mutual acquaintances. "I love Travis! Travis is so great," she told E! News.
Addison Rae has already been talking about marriage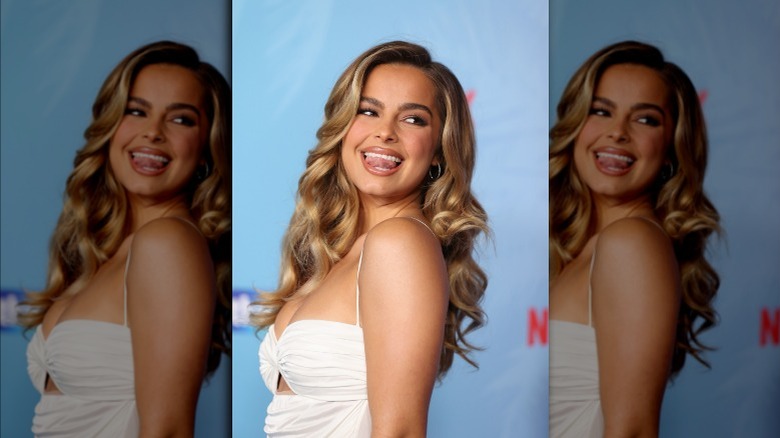 Amy Sussman/Getty Images
Before Addison Rae found love with Omer Fedi, she weathered a public breakup with fellow TikToker Bryce Hall. The Gen-Z power couple called it quits in March, and Hall revealed that he was the one who made the decision to end things. "I was just not in the mindset for a relationship," he said on the "BFFs with Dave Portnoy and Josh Richards" podcast.
The breakup didn't sour Addison on romance. During a May episode of the YouTube series "Who's In My Bathroom?," she talked to Hailey Bieber about what went wrong with her relationship. She revealed that one thing she learned from the experience was to keep "intimate things private,"  but she's clearly too smitten with Fedi to keep their relationship totally secret. She also shared her plan to settle down with a special someone surprisingly soon. "I do love love. I'm a hopeless romantic, so I hopefully will be married, yeah," she told Bieber. "Hopefully I'll be married like next year." 
If Addison thinks Fedi has husband potential, it's a good thing that her mom, Sheri Easterling, likes him, too. "He's truly a wonderful amazing person and he makes her soul shine. Love him," a screenshot of a comment by Sheri that was purportedly about her daughter's new guy read. It looks like everyone is falling for their romance!