Julia Roberts Named World's Most Beautiful Woman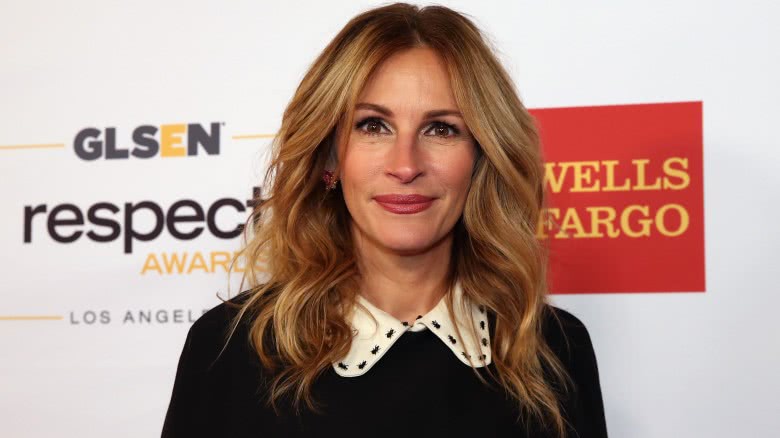 Getty Images
Julia Roberts has done it again.
The Erin Brockovich (2000) actress has been named the World's Most Beautiful Woman by People magazine. "I am very flattered," Roberts told the publication, which made the big announcement on April 19, 2017.
And, as you may remember, this isn't the first time that Roberts has received this accolade. Roberts, 49, has now received the title of Most Beautiful Woman for, now, a total of five years. Her first cover of the special issue came in 1991 after Roberts starred in Pretty Woman—a blockbuster that would go on to shape her career, though, at the time of its release, she had no idea just how successful the movie even was.
"People say, 'Oh, when Pretty Woman came out it must have really changed your life,' and it's kind of become this joke, but the truth is I was out of town when Pretty Woman came out," Roberts recalled. "I was in another movie in this tiny little town that was showing Star Wars in its first run. I remember reading ... 'Pretty Woman came out this weekend and made this much money' and I thought, 'Is that a lot of money? Is that good? Is that great?' I didn't really know."
Roberts, who believes she's "currently peaking," also revealed to People just how in love she is with her husband Danny Moder, with whom she shares three children. "I mean every day my husband walks in the door it's like a recurring dream. I'm like, 'Ah, he's back!'"
Other names on the Most Beautiful list include Oprah Winfrey, Mandy Moore, Viola Davis, and Chrissy Metz, who shared a touching letter to her younger self with the magazine.
People's World's Most Beautiful Women issue is on stands now.