Prince William Still In Shock Over Princess Diana's Death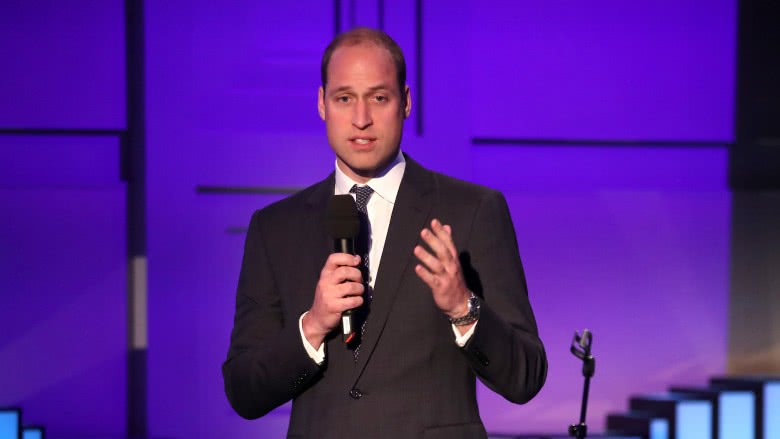 Getty Images
The British royal family is promoting mental health awareness through their Heads Together initiative—and they're opening up about their personal struggles like never before.
In the upcoming BBC documentary Mind Over Marathon, which will premiere Thursday, April 20, 2017, Prince William spoke candidly about his grief following the loss of his mother, Princess Diana, who was tragically killed in a car crash in Paris in 1997. As BBC News reported, the loss has never left him.
"I still have shock within me – people say it can't last that long but it does," he said. "The shock is the biggest thing [which] I still feel 20 years later, about my mother." The Duke of Cambridge continued, "You never get over it, it's such an unbelievably big moment in your life that it never leaves you. You just learn to deal with it."
As Entertainment Tonight highlighted, the prince's personal experiences and work through Heads Together, which was co-created with his younger brother, Prince Harry, and wife, Duchess Kate, have influenced how he parents his children, 3-year-old Prince George, 3, and 1-year-old Princess Charlotte.
"[Kate] and I are clear that we want both George and Charlotte to grow up feeling able to talk about their emotions and feelings," he recently told CALM. "Over the past year we have visited a number of schools together where we have been amazed listening to children talk about some quite difficult subjects in a really clear and emotionally articulate way – something most adults would struggle with."
It's clear that his travels have made him optimistic about how society will view mental health issues in the future: "Seeing this has really given me hope that things are changing and that there is a generation coming up who find it normal to talk openly about their emotions."
Prince William's reveal comes shortly after he teamed up with Lady Gaga in a FaceTime session to discuss mental health services. Prince Harry also recently admitted how he was in "total chaos" following his mother's death—though, after failing to process his grief for years, the Prince of Wales has said he is currently in a "good place" after seeking therapy treatment.