How Tall Is Austin Butler?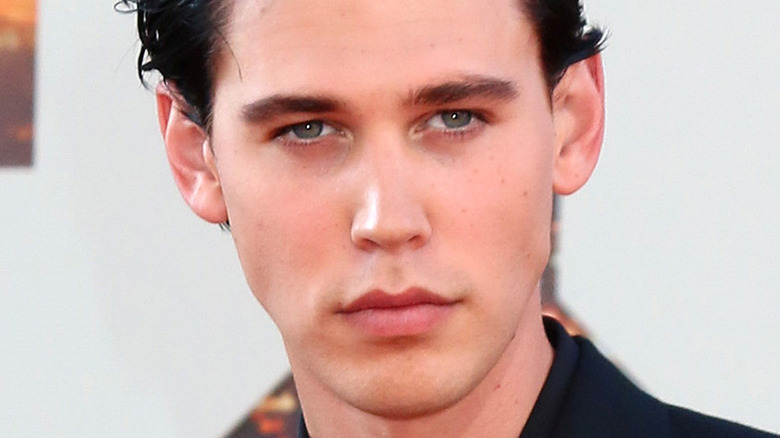 Kathy Hutchins/Shutterstock
How much do you really know about Austin Butler? You might be aware of his relationship with (and break up from) Vanessa Hudgens and reported romance with Lily-Rose Depp, but could you fill your friends in on other aspects of his life and who he is? For instance, could you tell them when he was born (August 17, 1991, BTW), how much he's worth ($4 million, FYI), or how tall he is?
As for the latter, you might have assumed that he's pretty darn tall considering the fact that he seemed to tower over Hudgens whenever the two appeared on the red carpet together even though she was usually (always?) wearing high heels. Of course, now you're likely desperate to find out his exact height. Well, keep reading to find out how tall the burgeoning actor stands and how that compares to other stars like the famous women that he's dated.
Austin Butler stands above many other men but not all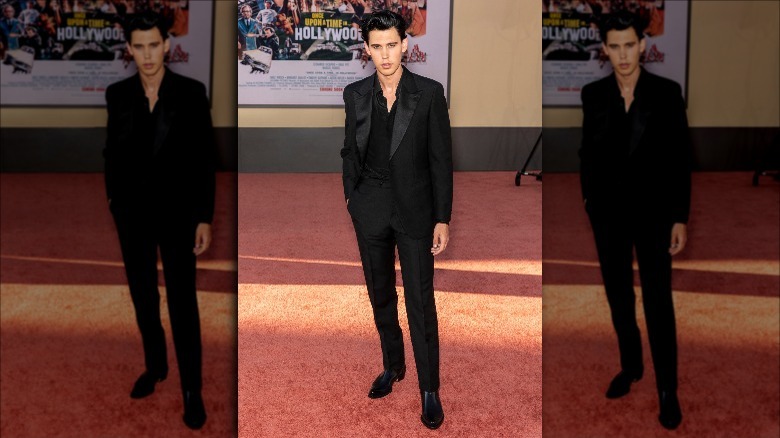 Ovidiu Hrubaru/Shutterstock
When it comes to the average height of men, that happens to vary depending on where you're located in the world. MedicineNet notes that in Germany, Norway, and France, men tend to stand around 5 feet and 11 inches, while in Japan and Kenya the average height for a male is 5 feet and 7 inches. As for the U.S., per Verywell Fit, the "National Center for Health Statistics has reported that the average height for an adult male is 69.1 inches (175.4 centimeters), or roughly 5 feet 9 inches."
That means Austin Butler is taller than the average man in America because IMDb lists his heights as 6 feet tall (or 1.83 meters). Although he's not quite as tall as other above-average celebrities like Noah Centineo (6-foot-1), Shawn Mendes (6-foot-2), and Sacha Baron Cohen (6-foot-3), according to Men's Health, Butler is still pretty darn tall. That's why he tends to have to look (way) down at the women he dates.
How much taller is Austin Butler than Vanessa Hudgens and Lily-Rose Depp?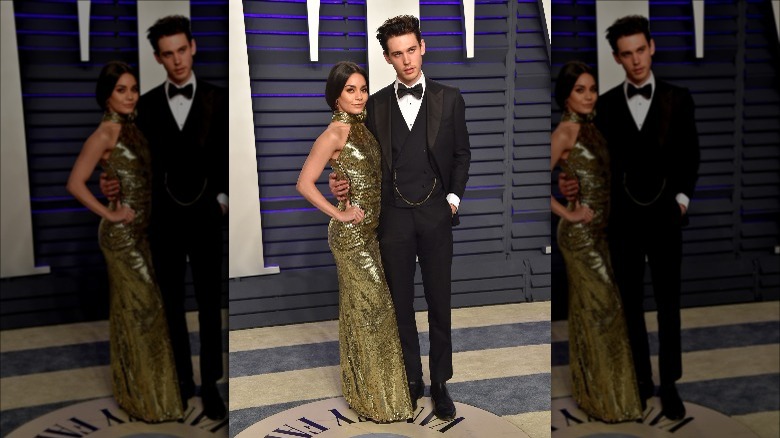 DFree/Shutterstock
Now that you know Austin Butler stands 6 feet tall, you're surely curious about how tall the ladies in his life have been. As we mentioned, Butler dated Vanessa Hudgens and when the (now former) couple would make appearances at industry events, he always seemed to be way taller than her. Well, there was, indeed, a rather significant difference height-wise because, according to IMDb, she's just 5-foot-3 (1.6 meters). As for Lily-Rose Depp, who he has also supposedly dated, she just so happens to be the exact same height as Hudgens at 5-foot-3.
Does this mean that Butler wasn't an ideal match for either Hudgens or Depp? Not really. Plenty of celebrity couples have made it work despite a significant height difference. For instance, according to Marie Claire, there is a 10-inch difference between Mila Kunis (5-foot-4) and Ashton Kutcher (6-foot-2), 11 inches between Kristen Bell (5-foot-1) and Dax Shepard (6-foot-2), as well as 12 inches between Elsa Pataky (5-foot-3) and Chris Hemsworth (6-foot-3). That's not to mention the 14-inch difference between Lisa Bonet (5-foot-2) and Jason Momoa (6-foot-4).
As for Butler, it doesn't seem like his height is holding him back when it comes to his personal or professional life. In fact, it's likely the exact opposite.