Why You Might Recognize Alexandra Daddario's Brother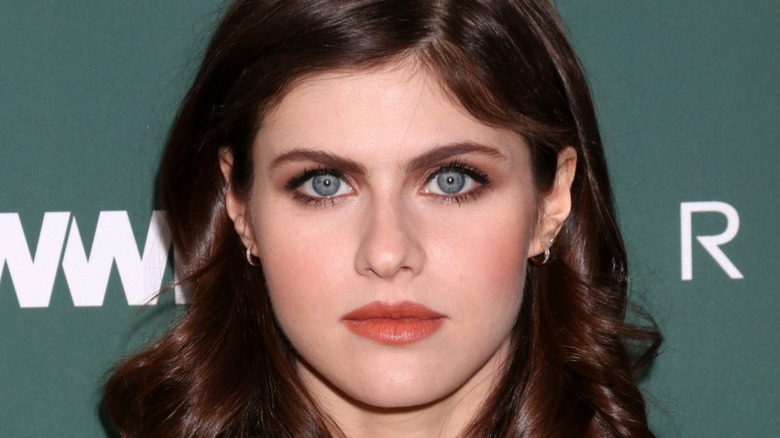 Kathy Hutchins/Shutterstock
The burden of fame can be crushing, especially when you're a naive young kid just breaking into the scene. There's so many expectations and hardships that can only be learned the hard way, through time and experience. Apparently, this was true for "The White Lotus" star Alexandra Daddario back when she played the role of Annabeth Chase in 2010's "Percy Jackson & The Olympians: The Lightning Thief." With the movie being her biggest project back then, the actor revealed during an episode of the "Collider Ladies Night" podcast that she wished her younger self didn't feel so stressed out during promotions for "The Lightning Thief," as reported by Collider. "I know they sent us to media training on that film. We were all very young and I had zero experience. I was very concerned about promoting things the right way and saying the right things," the "Why Women Kill" star spilled.
Though it's hard to turn back the wheels of time, it is possible that Daddario, being the oldest of three in her family, might have shared her struggles in the industry with her younger brother Matthew Daddario, who is a rising star in his own right.
But what projects, in particular, have featured the talents of Matthew Daddario? And what acting collaborations have the Daddario siblings shared? Read on to find out!
Matthew Daddario's first breakout role was in Shadowhunters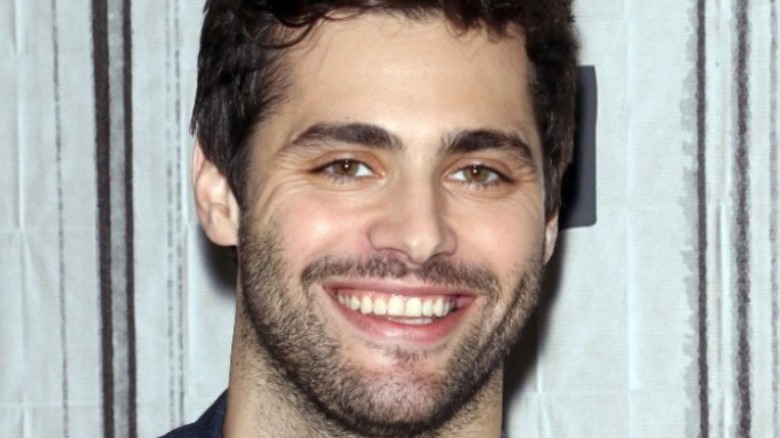 Jim Spellman/Getty Images
Matthew Daddario went the acting route after graduating from Indian University in Bloomington back in 2010, via his IMDb biography. However, there's no doubt that his breakout role came in the form of "Shadowhunters," a Freeform adaptation of "The Mortal Instruments" series by Cassandra Clare. Set in a world where mythological creatures and demons run rampant, the show centers on the adventures of Clary Fray, a teenage girl who discovers she belongs to a group of demon-hunting warriors called Shadowhunters, per IMDb. 
Daddario took on the character of Alec Lightwood, an established Shadowhunter who's quick with the bow and arrow. Beyond Alec's dry humor, Daddario also perfectly acted out Alec's internal struggles with his sexuality and his romantic entanglements with warlock Magnus Bane. Malec, the nickname for their "ship" (romantic relationship), was the most popular one in the fandom, according to a poll from Matt & Jess TV.
Looking back on time spent as Alec Lightwood, Daddario said he felt a great responsibility for his part in a beloved series and spotted some striking resemblances he bore to the brooding Shadowhunter. "Alec has certain similarities with me... one of which was his desire to lead. I have that quality. I don't want to lead against other people's liberty, but I like the idea that I can solve a problem with a group of people, and that's something that Alec deals with," the actor revealed in an interview with Schön! Magazine.
Matthew Daddario is close with older sister Alexandra Daddario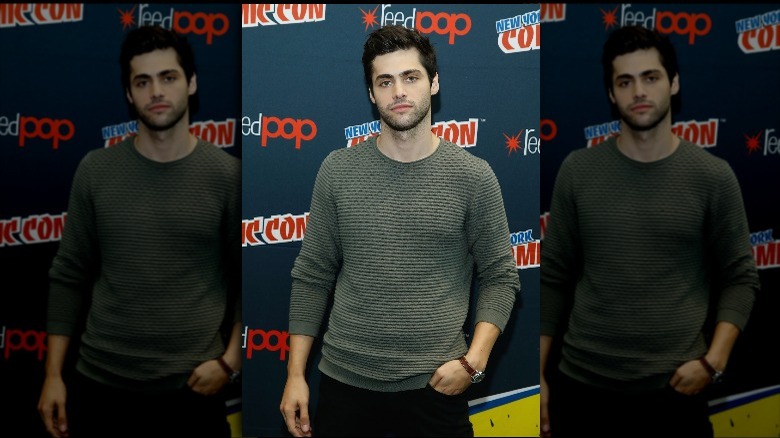 John Lamparski/Getty Images
With both of his siblings in the industry, Matthew Daddario revealed in an interview with Schön! Magazine that he has shared an especially close bond with his older sis Alexandra Daddario since the two were young. "As kids, I think my parents told us that sometimes people thought we were twins," the "Trust" star said. "We kind of looked alike, and there are three of us who are close in age... It's great to have a sibling who's close to you in age because it's like you have a friend around all the time."
Though it wasn't an official collab, the sibling duo showed off their acting chops on the first and second seasons of "Why Women Kill." Not afraid of a good challenge, Daddario took on the role of '40s heartthrob Scooter in the second season of this dark comedy series from Paramount+. 
Though his character has garnered great debate and engagement from the audience, Daddario revealed that the last thing on his mind is letting his career stay inside of a box. "At the end of the day, I'm an actor. I don't know any actors who get into acting and say, 'I'm just going to only play the villain.' You want to play all the parts," the New York native told Schön! Magazine.