Why Prince Harry And Meghan Markle Are Proud Of Their Decision To Leave Royal Life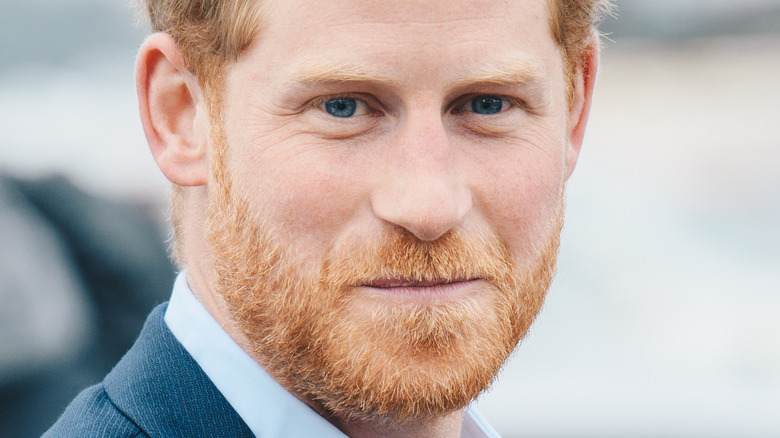 Shaun Jeffers/Shutterstock
Queen Elizabeth II may have reportedly said Prince Harry will "always be welcomed back," but the thoughtful gesture is becoming less and less likely. According to an updated epilogue in "Finding Freedom," Harry and Meghan Markle apparently do not have "any regrets" about stepping back from royal duties, per Harper's Bazaar. The decision, which also saw the couple move with their son Archie from London to California, has received mixed responses. But despite not working as senior royals anymore, Harry and Meghan are still supporting charitable causes in the U.K., U.S. and worldwide — but without royal pressures. During the pair's controversial and candid Oprah interview, Meghan said she was suicidal within the palace and Harry claimed both his brother and father were "trapped." Since leaving London and royal life, the Sussexes are seemingly living a sunnier life ... but they have been busy.  
In July 2020, Harry and Meghan bought a $14.65 million dollar mansion on a private, gated street in the exclusive Santa Barbara neighborhood, per Variety. Their neighbors apparently include Gwyneth Paltrow and Ariana Grande. (We wonder if they enjoy celery juices and jam sessions with them during their downtime?) The power couple also signed multi-million dollar deals with both Netflix and Spotify, and added "author" to the résumé with Meghan's successful children's book "The Bench" and Harry's memoir, to be released next year. And to top it off, the pair also welcomed their second child Lilibet (named after Queen Elizabeth II) on June 4.
Prince Harry and Meghan Markle can't wait to show the world what else they have to offer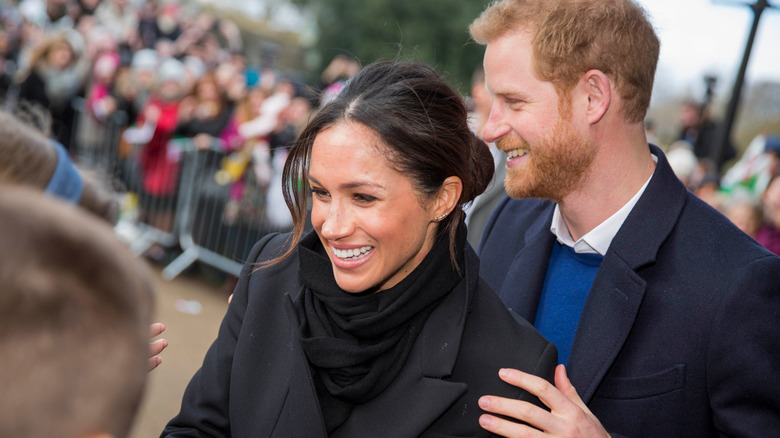 ComposedPix/Shutterstock
Prince Harry and Meghan Markle have certainly ticked off a lot in the past year, but apparently the best is yet to come. In an updated version of their unauthorized biography, "Finding Freedom," authors Carolyn Durand and Omid Scobie say that, while it's been a trying year, the Sussexes stand by their decisions. "As difficult as recent years have been, sources close to the Sussexes say that neither Harry nor Meghan have any regrets," per Mirror UK. Paralleling the pair's journey to that of a story, they also wrote: "What started as a fairytale romance became a story that reinvented the genre — a self-made, independent woman playing an equal role alongside her knight."
"Finding Freedom" also claims the Duchess is "'proud' to see how far she has come and what she and Harry have been able to build in the brief twelve months of their new financially independent lives." Their accomplishments, which also include their foundation Archewell, are also "another sign that [Meghan and Harry] had made the right decision to step back from royal roles, not only for their family but for their focus on social issues and helping the world." Harry and Meghan recently called the world "exceptionally fragile" during a joint statement released on their Archewell website in light of Afghanistan. However, they are looking ahead to a new "era of visibility" and "human interaction" as lockdowns ease globally, per People.