How Many Children Does Gregg Leakes Have?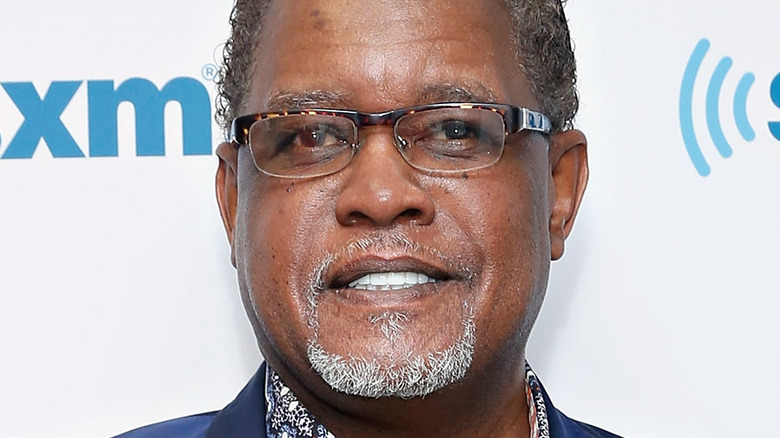 Cindy Ord/Getty Images
Former Bravo star Nene Leakes recently gave guests at her Atlanta lounge, The Linnethia, a somber update regarding her husband, Gregg Leakes.
According to Entertainment Weekly, Nene told patrons that Gregg was "transitioning to the other side." The admission came after she was criticized by guests for not wishing a happy birthday to someone in the crowd. "You don't know what we're dealing with right now," she confessed. "When people approach and say, 'You're rude because you don't want to say happy birthday,' my husband is at home dying. I don't want to say 'happy birthday," she added, before asking for respect and love during the challenging time.
As you may recall, Gregg was first diagnosed with stage 3 colon cancer in 2018. While Gregg went into remission the following year, eventually the cancer came back and Nene revealed in June 2021 that her husband would be going under the knife yet again. It's reported that he spent six weeks in the hospital following the surgery. While it's no doubt that the recent news surrounding Gregg's health has been emotional for his wife, Nene, one can imagine that it's also left his children reeling. But just how many children does the proud papa have? Keep reading to find out.
Gregg Leakes became a dad before meeting Nene Leakes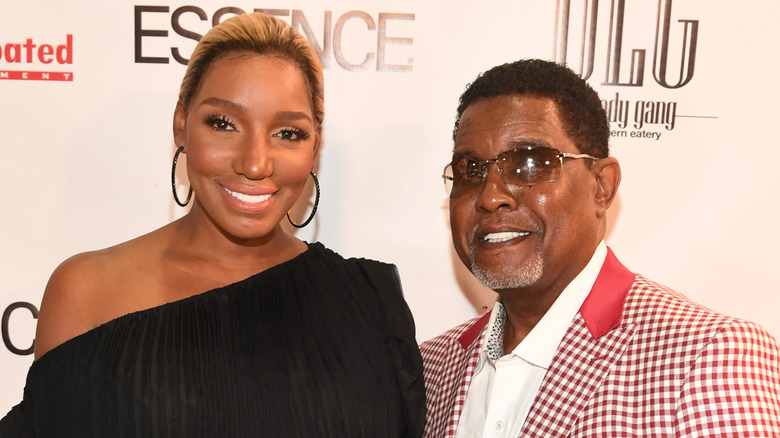 Paras Griffin/Getty Images
Many "Real Housewives of Atlanta" fans are well aware of Gregg Leakes son, Brentt Leakes, as they've witnessed their loving relationship unfold on the popular Bravo show. But make no mistake — Brentt is not Gregg's only son. In fact, Gregg has a total of six biological children!
As reported by The Focus, prior to meeting and marrying Nene Leakes, Gregg fathered four sons and one daughter: Daryl, Damian, Dexter, Denton, and Katrina. But that's not all — he also has a stepson, Bryson Bryant, whom Nene had prior to marrying Gregg.
Unfortunately, it hasn't been all sunshine and rainbows as the couple has worked hard to blend their family. In a candid blog post (via The Daily Dish), Gregg submitted to Bravo, he admitted how challenging it was to merge the two families. "NeNe loves my children, and truth be known, my children, all 5 of them, have nothing but love for her," Gregg penned. "Thing is, it's up to me to get all this love floating around in the air to descend on each of us," he continued.
Nene and Gregg Leakes have weathered their fair share of storms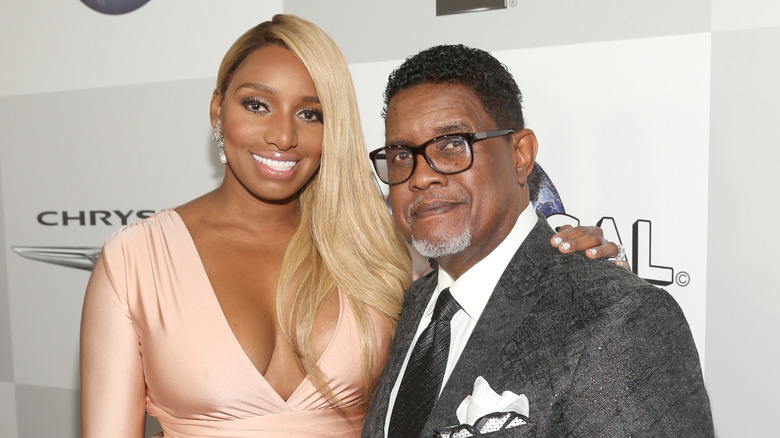 Jesse Grant/Getty Images
Unfortunately, blending their family hasn't been Nene and Gregg Leakes' only challenge. As featured on "The Real Housewives of Atlanta," the pair has weathered many ups and downs, including a divorce, a reconciliation, and a subsequent second wedding that some couples only dream about. In fact, the lavish second ceremony even resulted in their very own spin off "I Dream of Nene: The Wedding." Viewers tuned in as the couple once again committed their lives to one another. 
In an emotional blog post for Bravo, Gregg gushed about the formal reconciliation with his bride — all while the reality television cameras were rolling. "The wedding was soooo beautiful and my wife was breathtaking!!!! Her wedding gown was beyond words and the way it hugged her curves excited every bone in my body," he penned in the candid post, before eventually concluding the post by writing, "The night seems like a dream, but a dream come true! I got my wife back! I got my family back!"
Our thoughts go out to the entire family during this difficult time.