The Heartbreaking Truth About Gregg Leakes' Health Struggles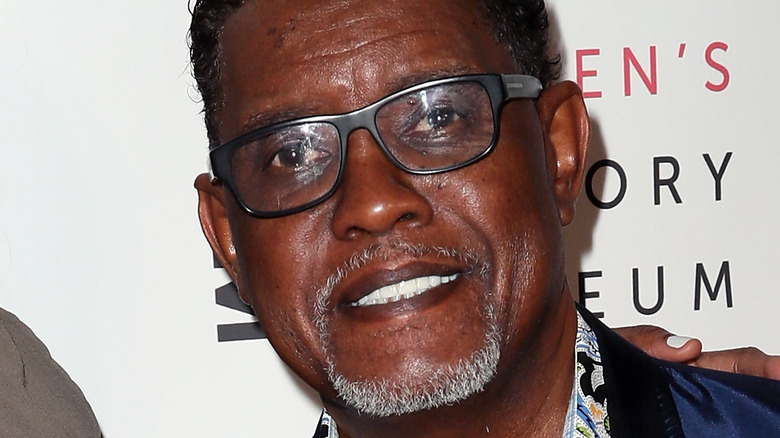 David Livingston/Getty Images
Television personality Gregg Leakes first burst onto the reality scene in 2008 during the inaugural season of "Real Housewives of Atlanta." It didn't take long before Gregg had won the masses over serving as the dutiful husband to the show's lightning rod and fan favorite, Nene Leakes. Alas, it hasn't been all laughs and witty one-liners for the real estate investor turned house husband and wife wrangler. During his time on the show, viewers were privy to the divorce between him and his wife, and the couple's highly publicized reconciliation which also resulted in a spin-off aptly titled, "I Dream of Nene: The Wedding." 
Alas, it appears the couple is now gearing up for yet another challenge — perhaps the biggest challenge of their entire love story. On August 28, Nene shocked patrons at her lounge, The Linnethia, when she revealed that Gregg was "transitioning to the other side," per E! Online. Keep reading after the jump to learn everything we know about Gregg's health struggles.
Gregg Leakes health struggles date back to 2018
It's been a long road for Gregg Leakes.
As reported by People, Gregg's health scare dates all the way back to June 2018 when Nene Leakes announced that he had been diagnosed with stage 3 colon cancer. In a candid Instagram post, Nene shared a photo of Gregg sitting in an exam room beside a computer screen with the word "CANCER" and a red line striking through it. "Our New Normal and the fight begins #mdandersoncancercenter #yougotthis#iloveyou," she penned along with a fist emoji and four explicit middle finger emojis. 
Prior to that, fans were already aware that Gregg was ailing but did not know the extent or reason for his sickness. Just one month prior the "Real Housewives of Atlanta" star canceled two of her performances citing Gregg's poor health. "I have to cancel my Albany, New York show and my New York City Caroline's show. Today marks the 15th day straight that Gregg has been in the hospital," she stated in a video uploaded to her social media. Though she said that Gregg encouraged her to do the shows, Nene said, "I find it mentally very hard for me to do." 
Gregg Leakes cancer returned in 2021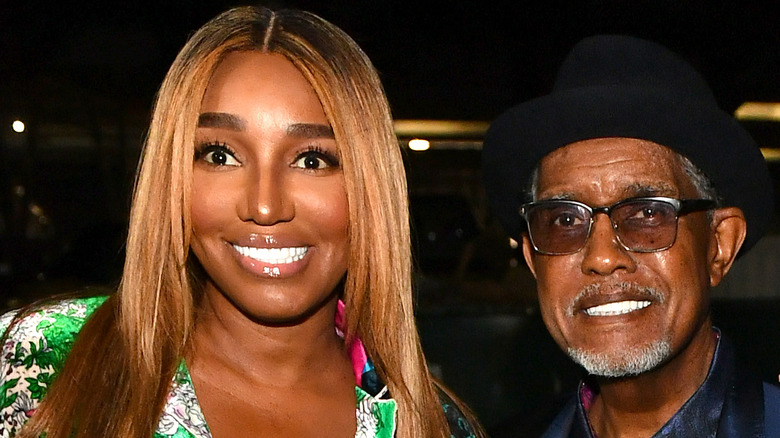 Paras Griffin/Getty Images
Gregg Leakes has experienced both many highs and lows since his cancer diagnosis in 2018. For a while it appeared things were looking up for the lovable RHOA husband. As reported by Bravo TV, in September 2019 Gregg and Nene Leakes went on the "The Wendy Williams Show" and happily announced that he was cancer-free. 
In June, however, things took a turn for the worst. During an interview with The Jasmine Brand (via Page Six), Nene revealed that Gregg had been admitted into the hospital for yet another surgery and confirmed that his cancer had returned. "He's in the hospital. He's been in the hospital, tomorrow it'll be a week. I'm sure he'll be home in about a week or so," Nene revealed. "He had to have a surgery, [because] his cancer did return." Nene also divulged that Gregg's current struggles had wreaked havoc on his body and made him "super small," adding "If you've ever been around somebody who's had cancer before, he's different." Along with requesting prayer for Gregg she asked for prayers for herself, too. 
By the end of August, Gregg's situation seemed to have deteriorated even further, with Nene telling people (via E! News) on August 28 that "My husband is at home, dying... My husband is not going to be here in the next couple of days, OK?" Our thoughts go out to both Gregg and Nene during this very challenging time.