The Real Reason Scott Disick Turned Down Dancing With The Stars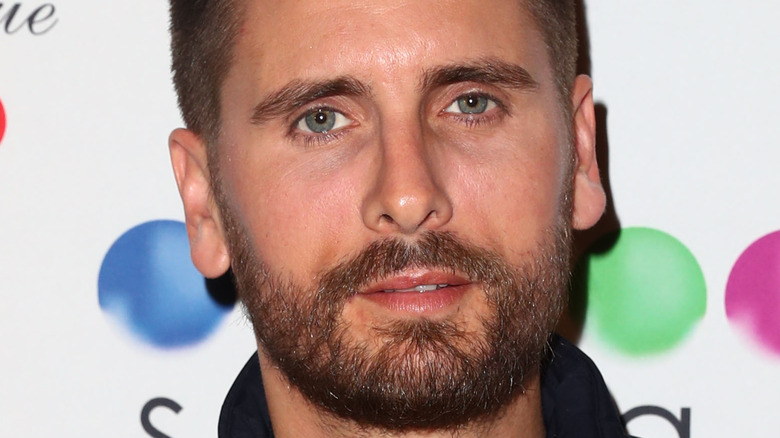 Joe Scarnici/Getty Images
Scott Disick is a well-known celebrity and tabloid fixture mostly because of his relationship and history with Kourtney Kardashian and, of course, the many years he spent in front of the cameras with "Keeping Up With The Kardashians." Even though he doesn't have a hint of Kardashian blood himself, he's associated with the high-profile family as he is one of the few Kardashian partners who has managed to be by everyone's side through the good times and the bad.
Scott spends a lot of time making red carpet appearances at nightclubs in Las Vegas or sucking on lollipops at the grand openings of Sugar Factory stores throughout the country and he is also someone that thinks very highly of himself. According to Fox News, back in 2009 Disick was overheard telling people at a Malibu party, "I could puke on myself and still be good looking."
So it's no wonder the now father-of-three expects to be paid a pretty sum and fee each time he makes a public appearance or is asked to promote a club or product. That might be one of the reasons why his gig with "Dancing With The Stars" fell through back in 2016. Here's the story.
Scott Disick's hefty demands for the dance floor
Mat Hayward/Getty Images
While Scott Disick might see himself as a businessman and collaborator, fans still think of him as a reality television star and Kourtney Kardashian's ex-boyfriend. After all, this is the same Scott who didn't get very far in school and was called a "professional famous-person" by GQ. However, Scott still sees himself as someone who deserves the kind of status you'd give an A-lister.
Back in 2016, TMZ reported that the producers of "Dancing With The Stars" were hoping to bring in Scott so he could show off his fancy footwork on the dance floor for the 22nd season of the long-running competition show. But negotiations fell through when Scott demanded $500,000 for the season. Scott, with no dancing experience that anyone knows of, was offered $125,000 and an additional $345,000 if he made it to the finals. Scott passed on the opportunity.
Interestingly, Kourtney's sister Kim Kardashian appeared on "Dancing With The Stars" during the seventh season of the show as did her brother Rob Kardashian in Season 13, with no reports of them demanding an exuberant fee to shake, rattle, and rumba in front of the cameras. According to Variety, celebs reportedly get paid $125,000 for the rehearsal period and the first two episodes, with their pay sometimes more than doubling depending on how long they last on the show. Knowing what Scott's demands were and what the pay scale is, it's surprising that this member of the Kardashian family wants to try out for the show, too.
Kris Jenner's game for anything - even when Scott Disick is not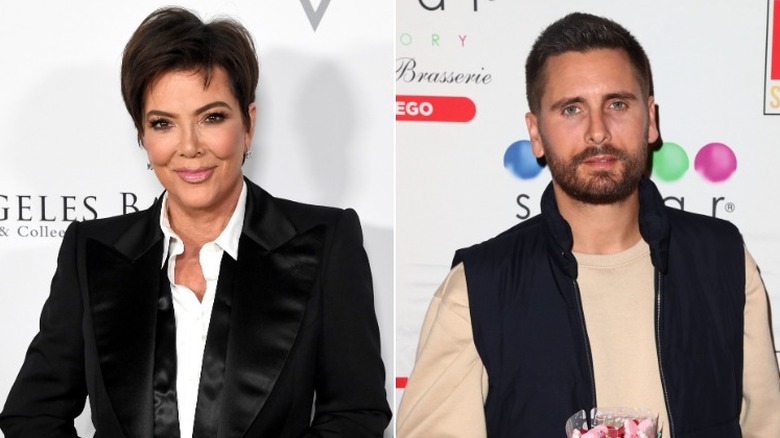 Kevin Winter, Joe Scarnici/Getty Images
In 2020, Kris Jenner hinted that she would love to be the next member of the Kardashian family to appear on the newest season of "Dancing With The Stars." However, she did admit that she would need a little more time to learn all the moves needed in order to win the coveted Mirror Ball — a prize that Scott Disick never got an opportunity to win. 
In an interview with Cheryl Burke on her podcast "Pretty Messed Up," Kris put it this way: "You know what I would love, if you and I could practice for about three years, get all the dances down, and then we could just roll out there... Roll out all the dances and then I'm in."
She also added that she has great respect for the pro dancers who compete on the show, adding that she's impressed by how everyone manages to learn their dance moves with great precision each week. And while it doesn't appear as though Kris will be on the show anytime soon, with her estimated worth of $170 million dollars, per Celebrity Net Worth, she's already past her "professional famous-person" status, unlike some.