What We Know About The View's New Podcast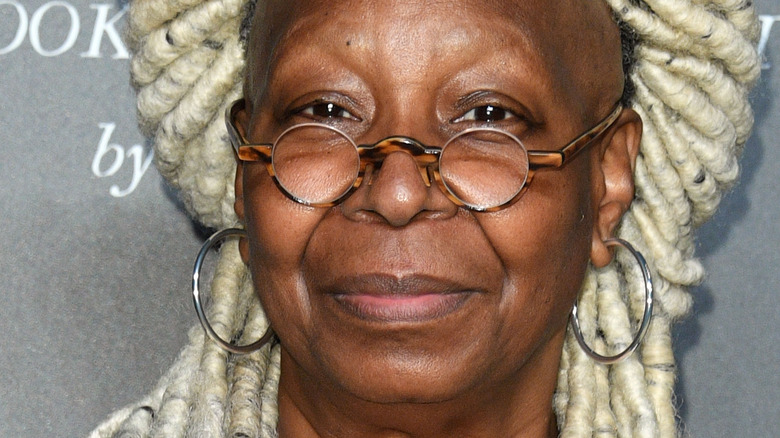 Daniele Venturelli/Getty Images
Leading up to Season 25 of "The View" the show released a promotional video. Not only would the season be significant for reaching a landmark year, but it also marked the first time the hosts could film together in person since March 2020 due to the Covid-19 pandemic, per People. Hosts Whoopi Goldberg, Joy Behar, Sunny Hostin and Sara Haines were shown reuniting, but one former host was notably absent.
Meghan McCain had previously announced she was leaving the show after four seasons, and August 6 was the last episode she would appear on. Her departure followed a tumultuous time as a host, as she had considered leaving back in 2019 due to feeling "emotionally drained, angry, and isolated" at the time, via Daily Beast. "Tomorrow is my last show as a cohost @TheView – as they say, it was the best of times, it was the worst of times," McCain tweeted on August 5. Throughout her run on "The View," she had famously engaged in on-air battles with co-hosts Goldberg and Behar on multiple occasions. "I will still be here another month, so if you want to fight a little more, I'll be here four more weeks," she joked on the show while formally announcing her departure, per the Los Angeles Times.
Besides the absence of McCain, another change in Season 25 was the announcement of an accompanying podcast that promised to offer insight into the behind-the-scenes workings and drama of the show.
A look at current and past hosts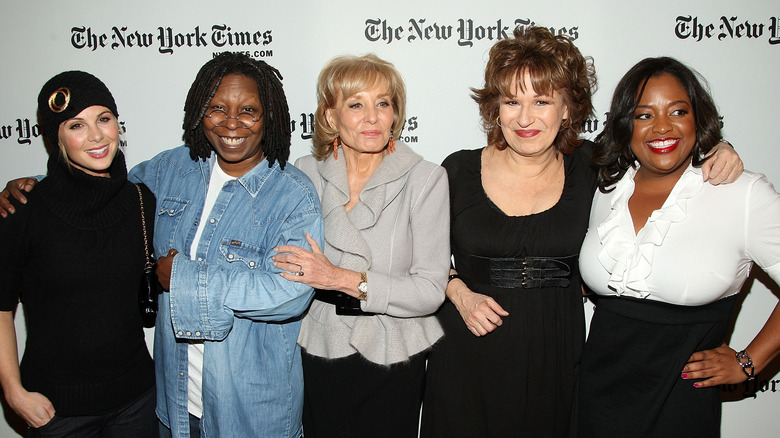 Stephen Lovekin/Getty Images
On August 30, ABC announced that Season 25 of "The View" would feature a weekly podcast titled "Behind the Table" which promised fans never-before-heard insight into featured stories, plus current and past on-set turmoil. The podcast — which is slated to debut Sept. 14 — was described by the network as offering "first-hand details behind headline-making controversies and moments that firmly cemented the talk show in pop culture history."
Meredith Vieira, Sherri Shepherd, and Lisa Ling were tapped as hosts of the weekly podcast, but several former hosts would be featured as well. "You'll hear co-hosts talk about what it was like to sit around 'The View' table," Whoopi Goldberg said in a teaser clip. Former host Sherri Shepherd discussed the episode she made controversial "flat earth" comments. "That day was the worst day of my entire life, and the best day that changed my life," she said in the teaser. Another former host, Nicole Wallace, is scheduled to appear on the weekly series to discuss her time on the popular daytime program.
One former host who was missing from the podcast promo was the recently-departed Meghan McCain. This did not go unnoticed by fans on Twitter as ABC promoted the audible series on social media. "If Meghan is not invited she's going to spaz. Can't wait to see her tweets," one delighted fan replied. "If Meghan's on there's no way I'll listen to it," another added.