What Esteban From The Suite Life Of Zack And Cody Is Doing Today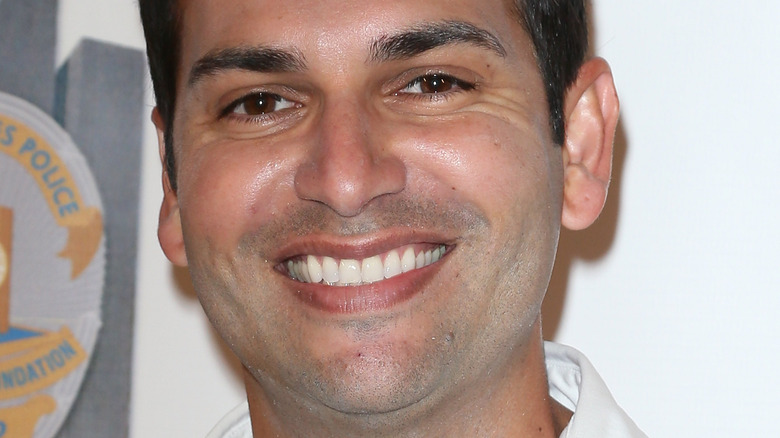 David Livingston/Getty Images
If you grew up in the 2000s, chances are you loved "The Suite Life of Zack and Cody." The popular Disney Channel series, which ran from 2005 to 2008, spawned iconic characters such as Mr. Moseby, London Tipton, Maddie Fitzpatrick, and more. The show also served as a springboard for many of the young actors' careers involved with the show, including Ashley Tisdale, Brenda Song, and Dylan and Cole Sprouse. And, while many fans will recall the shenanigans of Zack and Cody (played by Dylan and Cole Sprouse, respectively) wreaking havoc in the Tipton Hotel, the show was also famous for one particular recurring character — the resident bellboy, Esteban Julio Ricardo Montoya de la Rosa Ramírez.
Played by Adrian R'Mante, this side character proved to be a big hit amongst fans, as evidenced by the comments section of the actor's Instagram. Moreover, the recurring gag of Esteban reciting his humorously long name in speedy fashion always elicited big laughs and has, in turn, created a cult following for the ditzy Peruvian bellboy. With that being said, we have to wonder — what ever happened to Adrian R'Mante, the actor who played the beloved Esteban? Read on to learn more!
Adrian R'Mante is busy enjoying life as a parent
Though he is not rocking busboy clothes anymore, Adrian R'Mante is still living it up and smiling through his goofy shenanigans — but now as a parent! A quick gander at his Instagram reveals that he is happily married to a woman named Mayara Reina and the couple share two children, daughter Ara and son Ian. The pair also recently celebrated their three-year anniversary in June and took a big vacation to Big Cedar Lodge, a beautiful getaway spot nestled in Missouri's Ozark Mountains.
In case you're wondering where R'Mante stands in regards to the Esteban character, the actor has not forgotten about the role that made him famous all those years ago. The actor's Instagram bio directly reads, "Thanks for loving Esteban from The Suite Life of Zack and Cody," along with an accompanying 2015 op-ed from MTV that thirstily lusts over Esteban being a "stone-cold fox."
As for his acting career, R'Mante's most recent appearances, per his IMDb page, include 2021's "Even in Dreams," 2020's "Unbelievers," and even a 2019 appearance on the "Magnum P.I." reboot!
Adrian R'Mante is still in touch with his 'Suite Life' roots
With a highly active Instagram page, Adrian R'Mante boasts nearly half a million followers and still breathes life into the Esteban character from time to time through a series of humorous TikToks — some of which see him smiling along to old photographs from his time on the show or being in a hotel and riding their luggage carts, much akin to Esteban's old ways.
In a 2019 interview with Seventeen (which was, ironically, written by the same author who penned the MTV op-ed referenced prior), R'Mante expressed strong interest in a "Suite Life" revival a la "That's So Raven" — and even had a storyline idea of his own: one that sees Esteban running the Tipton Hotel after Mr. Moseby steps down. "Everybody would love [Esteban as manager]," R'Mante opined. "Can you imagine Esteban running the hotel, and then two girl twins [would move in]? That would be crazy." Honestly, it sounds pretty — dare we say it? — suite," the actor continued.
Today, R'Mante has founded and currently operates CGTV, which is a training program for aspiring actors who seek to "be successful in the industry," while also "providing mentoring and networking opportunities not found elsewhere." Through CGTV, perhaps R'Mante can very well find the next generation's Zack and Cody!