How Tall Is Jacob Elordi?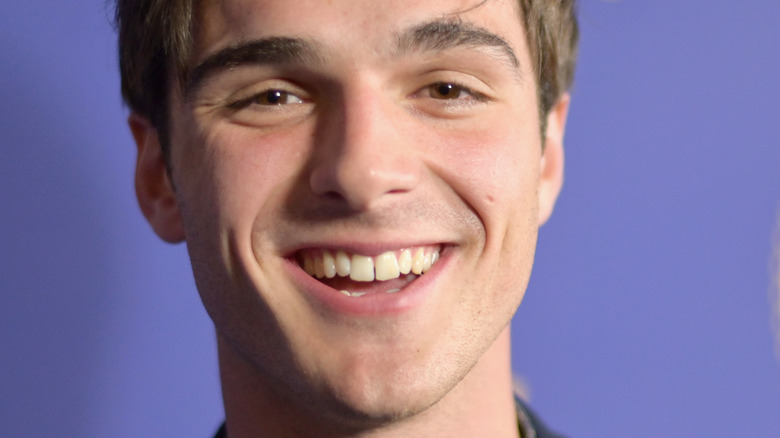 Matt Winkelmeyer/Getty Images
Jacob Elordi is well known in Hollywood for his charming smile, chiseled body, and role as Nate Jacobs in the critically acclaimed TV drama "Euphoria." For those who haven't seen the show, Elordi's football player character is terrifyingly dark, twisted, and abusive. Even in Elordi's interview with W Magazine, he describes Nate Jacobs as "an emotional terrorist, a narcissist, a sociopath, a freak." Elordi recounted how during his first script reading, he immediately picked up on his character's vibe of "macho college a**hole."
Well, that couldn't be further from Elordi's charming personality in real life, but that didn't stop him from wanting to be fully accepted by Hollywood. He even lied about his actual height countless times before his big break just to get some acting gigs! You wouldn't even believe it — he is taller in real life than what people assume. Read on to find out what his real height is, and why he decided to hide it at the beginning of his career.
Elordi was really insecure about his height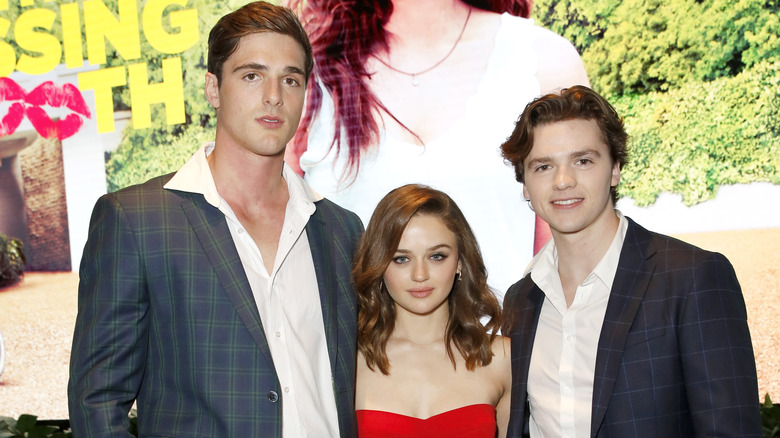 Rachel Murray/Getty Images
In a July 2020 video interview with GQ, Elordi discussed being insecure and sensitive about his height, and how he was told he wouldn't make it in Hollywood, which caused him to downplay his large stature. "I was super nervous about telling people my height," He told GQ. "I used to try and pass for 6'2" or 6'3" but I'm actually 6'5"."
He continued, "I used to be so sensitive about my height. Because when I first started acting, literally everybody would tell me that I'd never work because they wouldn't be able to partner me with people, and they wouldn't lift the camera up high enough. I basically got told that I was too tall to be an actor. So to all of those people... nice."
WOW! It's pretty heartbreaking to hear that he was afraid of losing out on roles due to his natural height. Especially when it's one of the main reasons why people adore him so much now. Their loss, right?
Jacob Elordi's life reaches new heights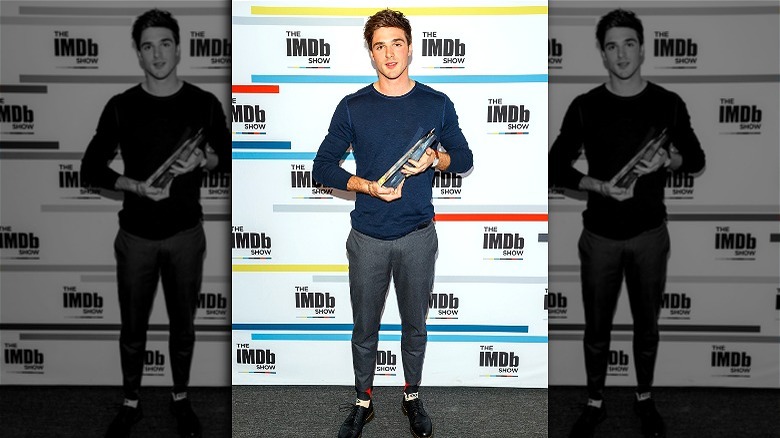 Rich Polk/Getty Images
It seems like Jacob Elordi has now embraced his strikingly statuesque height in its' entirety, and we're sure it wasn't hard to do either. He is now in post-production as a leading role in "Deep Water," was the fan-favorite hunk, Noah Flynn, in "The Kissing Booth" trilogy, and is consistently spotted with a beautiful woman on his arm. Some notable names he's been seen with since have included Zendaya, Kaia Gerber, and his ex, Joey King.
Even though King and Elordi's love fizzled out after a year in 2019, that didn't stop the camera's from rolling. They both can be seen in their reprised roles as the lovebirds Elle Evans (King) and Noah Flynn (Elordi) in "The Kissing Booth 3," which was released on August 11 via Netflix. According to Seventeen, Elordi posted on his Instagram story (which is now long gone from his IG page) a screenshot photo of the pair from their first movie together, "The Kissing Booth." It acknowledged his ex, in a very short but sweet way: "And one from the start @joeyking. Thank you all of you."
Jacob Elordi saw his career and his love life reach new heights, we're pretty sure he's not bothered by the view anymore.