Why Are There So Many Conspiracies Surrounding Princess Diana's Death?
David Levenson/Getty Images
Princess Diana died on August 31, 1997 in a car crash in Paris, France, and while the shockwaves of the tragedy are still felt today, there are many who think the crash was anything but an accident, although it was officially ruled as such. As USA Today reported, most investigations concur that Diana's "unlawful death" was caused by the haphazard driving of her chauffeur Henri Paul, deemed inebriated at the time, and the hot pursuit of the paparazzi right on the tail of Diana's limo. Conspiracy theories prevail decades later, however, that more intentional and nefarious forces may have been at play that night. 
Via USA Today, popular persisting theories include that the intercultural nature of Diana's romance with then-Egyptian boyfriend Dodi Fayed (who died in the same crash) "doomed" their fate from the beginning, that the chauffeur Paul was (of all things) a MI6 agent, and that the late Prince Philip specifically had a hand in orchestrating Diana's death. The last rumor, via The Minnesota Daily, was ruled out by a British coroner in 1998, leading Lord Justice Scott Baker to divert the attention of an 11-member jury back to the paparazzi chase and Paul's vehicular recklessness. 
"There is no evidence that the Duke of Edinburgh ordered Diana's execution and there is no evidence that the Secret Intelligence Service or any other government agency organized it," Baker said back then. Given the widespread acceptance of the paparazzi and Paul being at fault, why are conspiracy theories surrounding Diana's death still going strong to this day? 
Princess Diana's boyfriend's father cost taxpayers millions investigating their deaths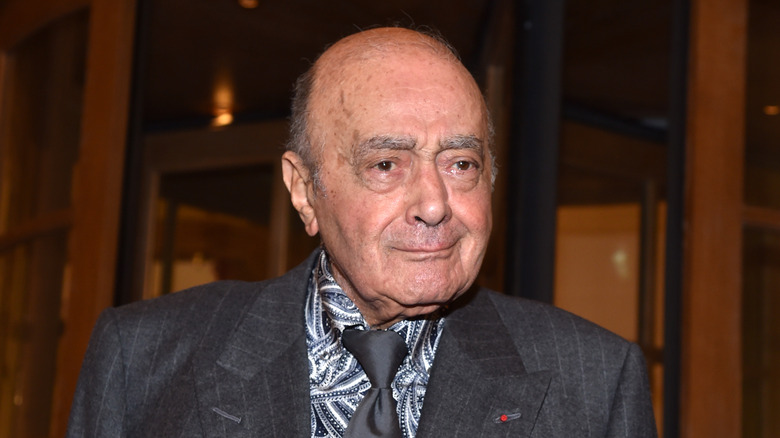 Pascal Le Segretain/Getty Images
The main reason conspiracy rumors surrounding Princess Diana's 1997 fatal car crash that just won't dissipate seemingly all points back to Mohamed al-Fayed. Mohamed, an Egyptian businessman, per USA Today, is the father of Diana's boyfriend at the time of her death, Dodi Fayed, and the person who launched a private investigation into the crash. Such was Mohamed's persistence that London's Metropolitan Police, via the U.K.'s Independent, was compelled to launch "Operation Paget," their own probe to suss out any truth behind theories he proposed.
Mohamed believed Dodi — as Martyn Gregory, author of "Diana: The Last Days," explained in the TLC documentary "Princess Diana: Tragedy or Treason" – was about to propose to Diana the night of the crash. As Gregory detailed, via USA Today, Dodi allegedly checked out a series of rings called "Tell Me Yes." "He didn't buy one of the rings, but he did order a ring for Diana," Gregory claimed. 
As Reader's Digest reported, Mohamed claimed the royal family did not want Prince William, the future King of England, to have a Muslim stepfather. Operation Paget found, however, that Dodi never purchased an engagement ring. Also false, as discovered through blood testing, was Mohamed's claim that Diana was pregnant — with Mohamed suggesting that this served as further possible motivation for the crown to frown upon her and Dodi. Per the Independent, Operation Paget "lasted years, cost millions of pounds — and found that the theories were entirely without foundation." 
Was Princess Diana's chauffeur a spy?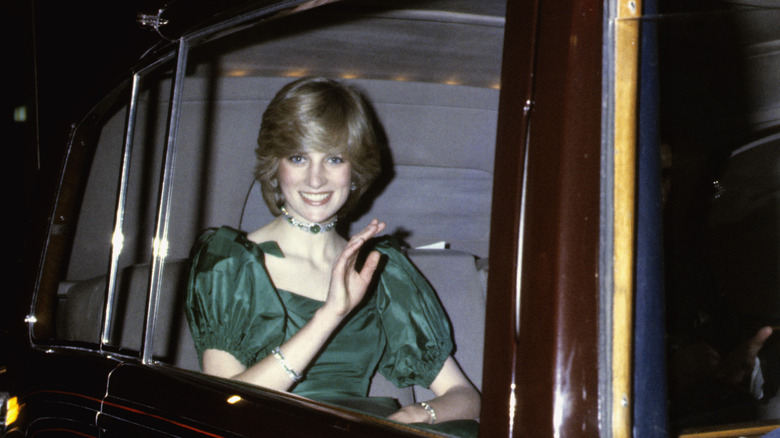 Georges De Keerle/Getty Images
Alleging that the British royals had an insidious hand in Princess Diana's tragic 1997 death due to religious and cultural prejudice is one thing. But the much wilder conspiracy theory still gripping some people's imagination is that Henri Paul, her chauffeur driving the car she died in, was actually a MI6 informant. The source of this theory is none other than former MI6 officer, Richard Tomlinson, himself. According to Tomlinson, via USA Today, Paul (reportedly ruled inebriated at the time of the car crash that killed Diana) "went missing for two or three hours the night of his death." Furthermore, the ex-officer told reporters at the time, "I saw his file."
Tomlinson said to simply follow the money. Per USA Today, Paul — also a security manager at Paris' Ritz Hotel — had a take-home of $35,000 a year. And yet, he possessed almost $250,000 in his bank account at the time of his death, as well as a significant amount in cash on his person when he died, which Tomlinson notes was possibly MI6's payment to him. "I am certain that this money originated from MI6," Tomlinson told a French judge back in 1998. "This is speculation on my part, but if he was an MI6 informant, it would be quite normal for him to receive money."
It sounds like this is one spy game that will remain a guessing game forever, too.