Who Is Jennifer Lopez's Mother?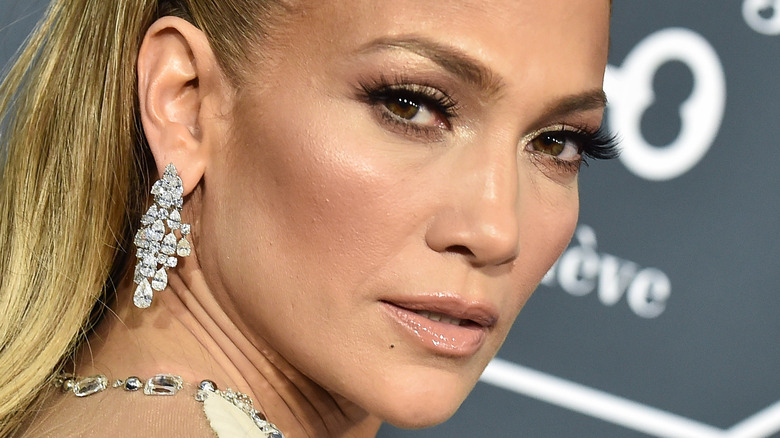 DFree/Shutterstock
Jennifer Lopez and Ben Affleck have had tongues wagging ever since they were spotted together at the singer's Los Angeles home in April after her breakup with Alex Rodriguez. At the time, Page Six published photos of Affleck climbing out of a white Escalade SUV near her mansion, but insiders warned against reading too much into it because "They are friends ... they've never not been."
Just over a week later, however, the two were spotted at a luxury ski resort together in Montana together by the Daily Mail, publishing photos of the pair looking very close as they exited the private plane. By June, Page Six published photos of the two seemingly on a date. Again, though, sources insisted that "They have a lot of love for each other. They have always admired each other," and "They are friends. They have always been friends, and they have seen each other through the years," according to People.
Yet, while sources have been warning the media and the public not to speculate too much about "Bennifer 2.0," Affleck has stirred rumors up again about the couple by appearing in an ad for WynnBET's sports gambling app with Jennifer Lopez's mother, according to E! Online. Read on to find out more about the singer's mother, as well as what she thinks of the Bennifer reboot.
Jennifer Lopez's mother is Guadalupe "Lupe" Rodríguez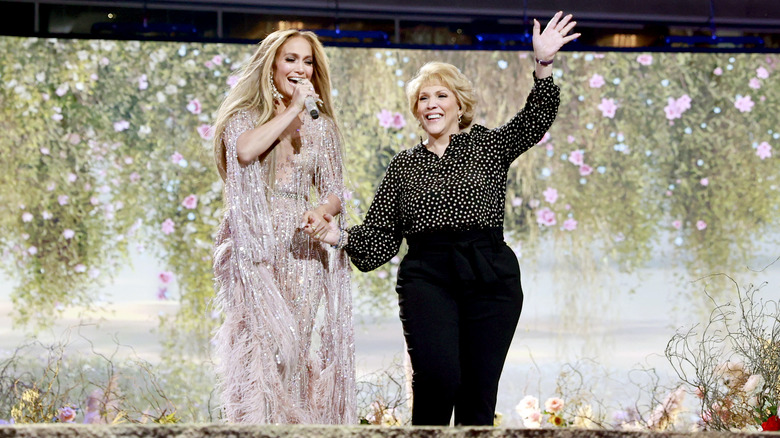 Emma Mcintyre/Getty Images
Hailing from Puerto Rico, Guadalupe "Lupe" Rodríguez is not only Jennifer Lopez's mother but also mother to Leslie and Lynda, the singer's older and younger sisters, respectively, per Hello!. Rodríguez raised her daughters in the Bronx, New York, where she worked as "a Tupperware lady and also worked at the school," Lopez said in an interview with W.
In the interview, the singer also talked about how difficult her parents' divorce had been for her, but Lopez is still very close to both her parents, according to Hello!. In fact, Lopez surprised her mother for her 75th birthday in December 2020 — a moment she shared in a video on Instagram. "I love you so much," she wrote in the caption. "We all do. You are the definition of being youthful and timeless at every age ... thank you for your endless love, energy, support and for just being you!"
In May, Lopez also brought her mom onstage at the Global Citizen's "Vax Live: The Concert to Reunite the World" for a heartwarming performance of "Sweet Caroline" by Neil Diamond. "When I was thinking about what song to sing tonight, I remembered the song [my mother] always used to sing to me when I was a baby," Lopez told the audience, as her mother sang along and changed the lyrics to "sweet Jennifer."
Jennifer Lopez's mother is reportedly thrilled about Bennifer 2.0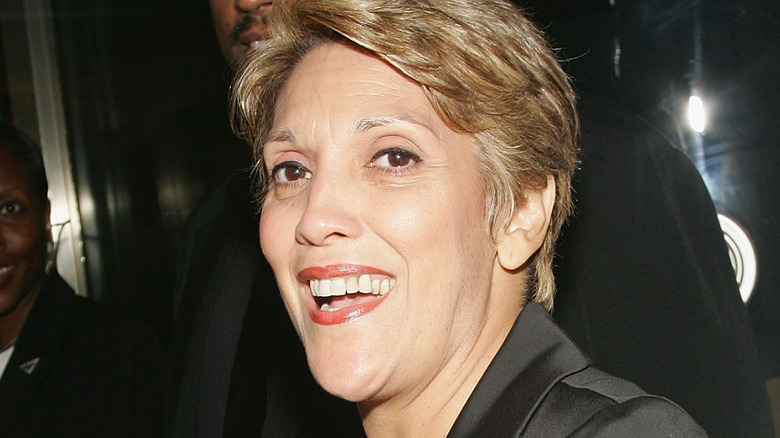 Evan Agostini/Getty Images
Ben Affleck has also always been close to Jennifer Lopez's mother, according to Us Weekly, and they stayed in touch after the Bennifer breakup of 2004. According to a source, Guadalupe "always liked and trusted him." Another insider told People, "In the past, Jennifer's mom and Ben were very close. Guadalupe loved Ben. She was sad when they couldn't work things out years ago."
The fact that Rodríguez makes an appearance in Affleck's commercial WynnBET could simply be further evidence of this relationship, but insiders claim it's a sign of much more. People reports that Rodríguez "is thrilled that [Ben and Jennifer] are back together now." Another source told E! Online that "Guadalupe loves Ben and is happy that he is back in Jennifer's life. They enjoy gambling together and have done it in the past." Lopez was also encouraging of Affleck spending time with Rodríguez, according to People's source, who said "Jennifer is very close with her mom. It's very important to her that the person she is with gets along with her mom. Jennifer loves that Ben and Guadalupe hung out in Las Vegas. They both love gambling and had fun together at the Wynn hotel."
Of course, neither Lopez nor Affleck has confirmed that they are indeed back together, so it's all still speculation at this point. However, if the rumours do prove to be true, we'll be as thrilled about it as Jennifer Lopez's mother.