Here's What Jaclyn Hill Looks Like Without Makeup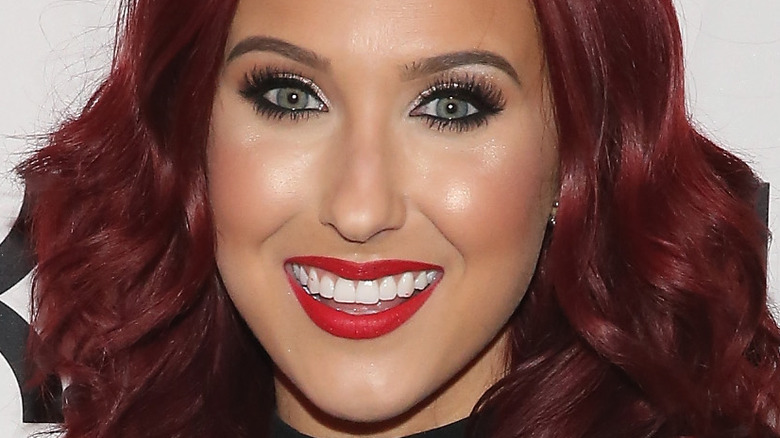 Robin Marchant/Getty Images
Bob Ross once said, ​​"I really believe that if you practice enough you could paint the 'Mona Lisa' with a 2-inch brush." Jaclyn Hill has proven this theory to be true, as the beauty vlogger has gained a large following and clientele since she started a YouTube channel while she was a MAC Cosmetics makeup artist in Natick, Massachusetts. Now, just like the Mona Lisa, her makeup company, Jaclyn Cosmetics, is one of the most recognizable brands in the world. 
Jaclyn first created her YouTube channel after her MAC clients requested that she shared beauty tutorials. Her channel, which first started just as a place to share those tutorials, now has over 5.5 million followers and documents a multitude of things, including the fabulous highs and the devastating lows of her life. Jaclyn isn't afraid to bare it all, which is why she has over millions of fans dedicated to keeping up with her life across her Instagram, Twitter, and Youtube accounts.
Speaking of baring it all, we know Jaclyn's makeup skills are truly something to behold, but we can't help but wonder: What is hiding underneath all that masterful artistry? Keep scrolling to see what Jaclyn Hill looks like without makeup.
Jaclyn Hill debuted and defended her natural beauty
Jaclyn Hill posted a rare bare-faced photo on her Instagram account for everyone to see coupled alongside a photo of her face painted and sealed for comparison. "This is me. There is no filter on either of these photos. Taken 2 hours apart," she wrote. We are truly in awe of her talents, but this post was not to flex her stupendous skills; it was actually a shady clap-back. 
Prior to her post, critics accused Jaclyn of over-editing her photos and falsely claiming them to be untouched, which prompted her to post the natural picture and caption. There were also people writing very negative comments on a lip swatching video she filmed for Ulta in which she promoted different shades of her new Jaclyn Cosmetics Poutspoken Liquid Lipsticks and Lip Liners.  
"So Ulta posted a video of me that I filmed 2 weeks ago and the comments are so incredibly mean," she said on her Instagram Story, per People. "I'm not on here looking for any pity or sympathy but just being honest with you ... I'm human & most days I carry on & don't care. But today I feel defeated. Words hurt people. And I'm proud that I never speak about people the way others do."
Jaclyn Hill looks refreshed and happy
Jaclyn Hill clearly isn't shy about confronting any controversy that comes her way. In July, she tweeted about a horrifying incident that she says she experienced while outside. "I seriously had one of the scariest experiences of my life last night, 2 guys were literally trying to physically pull me into their car while I was alone outside. Thank you Jesus that I'm okay but that was so traumatizing!" she said. 
Even though Jaclyn had an outpouring of support, that still did not stop the critics from gossiping. Some accused her of using the event as a distraction to keep people from talking about the drama surrounding her new bronzer, which many argued did not have inclusive shades. "The fact people are accusing me of lying about what happened to me this weekend is absolutely disgusting!!!" Jaclyn tweeted in response. "You are the reason why so many people don't speak up about things that happen to them."
Aside from the rocky rumors, her life seems to be peaches and cream. After her divorce from drummer Jon Hill in 2018, Jaclyn is now dating rapper and food vlogger Jordan Farnum. The couple moved in together in August, and Jaclyn had this to say about their relationship: "I feel like being loved by him is my biggest accomplishment so far. So blessed to be apart of your life & have you by my side! I love you forever Jordan!"