Who Was Paris Jackson's Famous Godmother?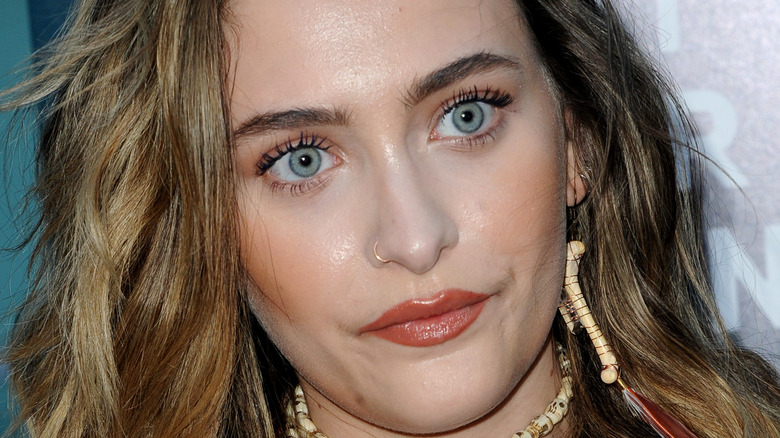 Tinseltown/Shutterstock
The Jackson family name is one of the most recognizable last names across the globe, and that's because it holds a legacy like no other: The Jackson 5, Michael Jackson, Janet Jackson — and now Paris Jackson, who is carrying the family legacy torch in music, on TV, and more.
Her recent role on "American Horror Stories" as the teen queen mean girl Maya in episodes "Rubber (Wo)man Parts 1 and 2" is a complete contrast to her real life, earthy, good-vibes, and peace + love persona. In fact, Paris found Maya to be "vindictive and hard to relate to," she told USA Today. That is completely understandable, because the character Jackson portrays in the show eventually resorts to queer-baiting to expose the protagonist of the show, Scarlet. "Just the idea of something like that happening makes my blood boil," Paris said. "I remember ... being conflicted about my sexuality and confused at 15, 16 years old. I remember having questions and not really knowing how to present myself or how to go about that." Paris' bisexuality was always a tense topic for her uber religious family, so we understand why she doesn't feel keen about her "AHS" character.
While Paris' family may have had a hard time accepting her sexuality at first, it was her incredibly famous, iconic godmother who has been supportive of LGBTQ+ rights all along.
Paris Jackson's godmother was a Hollywood icon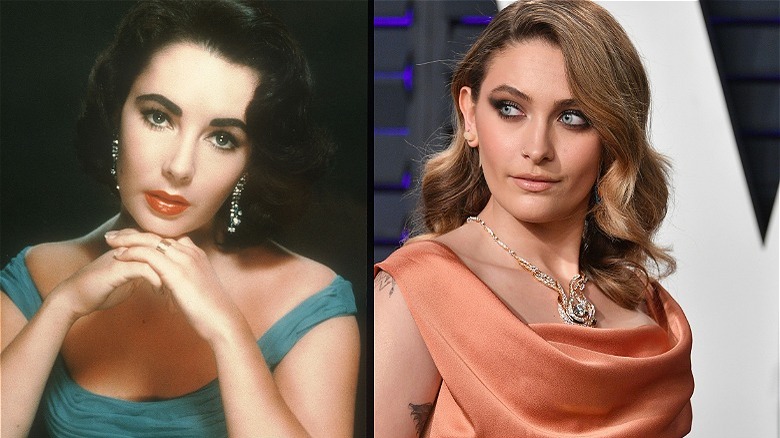 Dia Dipasupil & Getty Images/Getty
Paris Jackson's father, Michael Jackson, was famously close to the regal movie superstar Elizabeth Taylor. They were so close in fact, he decided to make the violet-eyed actor Paris' godmother. After her father's untimely death in 2009, Taylor was a pillar of support for Paris until Taylor died in 2011. Paris admired the iconic movie star very deeply, especially for her humanitarianism and activism work during the HIV/AIDS epidemic crisis in the '80s and beyond. She was inspired by her godmother's legacy so much, she decided to become an activist as well, fighting for numerous causes and utilizing her privilege to bring more awareness to societal issues.
"She was passionate, she was outspoken," Jackson once said in her own passionate speech. "She was a real badass ... So, here we are 30 years later, living under a president who lost the popular vote and has proven himself to have the compassion and empathy of a dead flashlight battery. His budget proposes slashing health-care funding for HIV and AIDS worldwide. So, now here I am hearing my godmother's voice urging me to be heard and not allow all that's been accomplished in finding a cure to fall by the wayside."
In 2017, Jackson became an ambassador for the Elizabeth Taylor AIDS Foundation to further bring awareness to her godmother's legacy.
Paris Jackson still uses her platform for good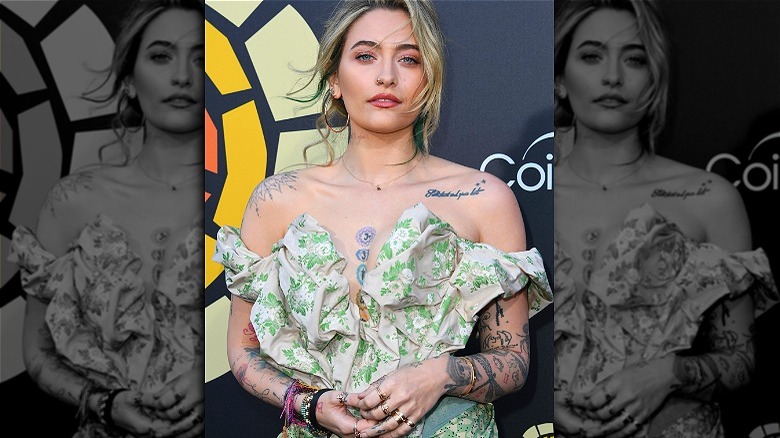 Jon Kopaloff/Getty Images
Paris Jackson is still using her platform to speak out against many systemic issues plaguing our society today. In an interview for L'Officiel, she discusses how she is proud to see many young people such as herself standing up for what they believe is right.
"Fortunately, the new generation is growing and tired of enduring — it demands change and honesty from the government," Jackson said. "We are tired of unrealistic lies and expectations in politics. Racists, homophobes, and sexists will lose against the strength and determination of people with an open mind, unobstructed by stupidity and racism."
Paris can also be seen utilizing her large platform to promote fighting for environmental rights, crowd-funding to free unjustly incarcerated Indigenous Americans, speaking out against racial injustice and police brutality, and reflecting on how some mental health messages can have great intent but can also have a harmful impact.
Paris Jackson already had a star-studded legacy pave the way for her, but she has proven she doesn't need famous family members to guide her along the journey to greatness. She going full-steam ahead with her own calling.