Did Palace Staffers Take Back Their Bullying Claims Against Meghan Markle?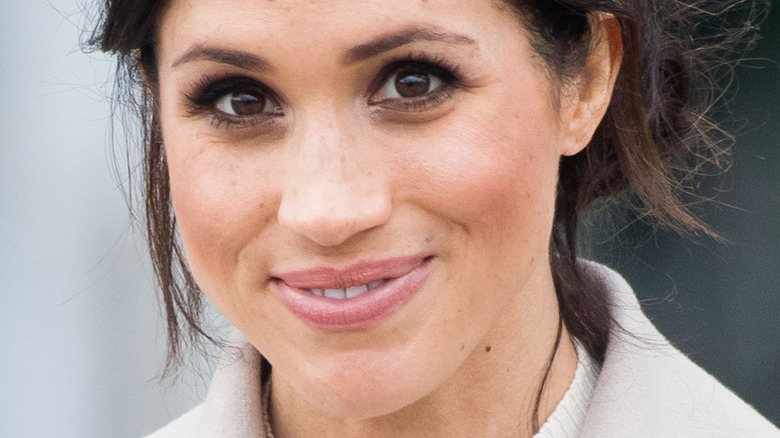 Naresh777/Shutterstock
Before Meghan Markle and her husband Prince Harry left their royal duties to reside in Los Angeles, the couple previously lived in the United Kingdom among the rest of the British monarchy. Both Meghan and Harry have been critically outspoken regarding the press' portrayal of their relationship and Meghan's personal life, as she spent time working as an actor in America. Back in March, the couple sat down with Oprah for a scandalous tell-all interview, but that wasn't without controversy beforehand.
Back in Britain, news broke that Meghan had allegedly bullied her royal staff before she moved. Specifically, The Times reported that her behavior inspired two undetermined personal assistants to quit their jobs in 2018. However, some research was done for a biography called "Finding Freedom" by royal journalists Omid Scobie and Carolyn Durand, including details that came from the duchess herself. In it, they discovered that the palace assistants appear to be changing their tune.
Meghan Markle's bullying claims were taken back by Palace assistants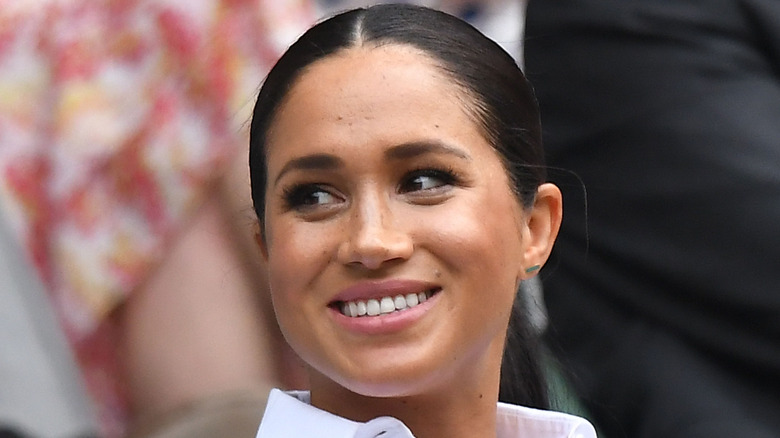 Naresh777/Shutterstock
Meghan Markle may have been absolved of her bullying claims from March, as reporters Omid Scobie and Carolyn Durand dug deeper for the epilogue of their now-published biography "Finding Freedom" — about Prince Harry and Markle. According to Entertainment Tonight, the claim was first brought up in 2018 by the couple's communications secretary, Jason Knauf. However, an excerpt from the epilogue states that "sources confirmed that upon discovery of Jason [Knauf]'s email, two of the individuals mentioned in the email asked for any allegations made to HR about their experiences with Meghan to be rescinded."
According to The Times back in June, Buckingham Palace was still sorting through an investigation — one that might take over a year for a clear verdict, as it was being conducted through a law firm. However, they might have an easier time deciding on a verdict — or throwing out the claim altogether — given the decision the staffers moved to remove their prior statements.
Meghan Markle and Prince Harry's representative speaks out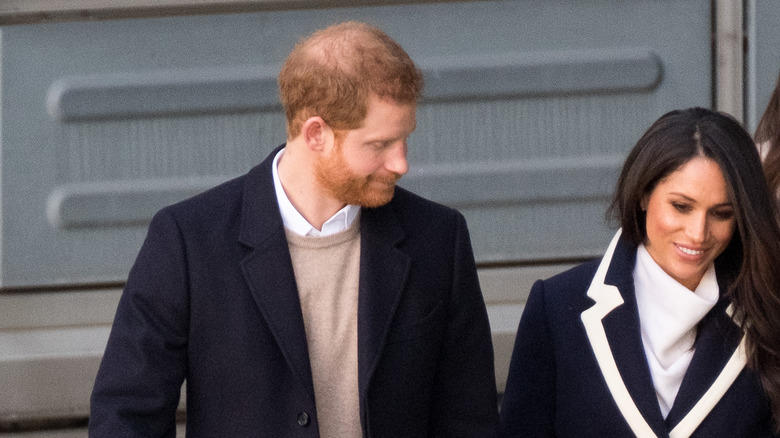 MattKeeble.com/Shutterstock
After the bullying claims against Meghan Markle came to light in March, her and Prince Harry's representative released a statement to The Times (via ET), highlighting how the controversy appeared to be conveniently timed, just before the Duke and Duchess of Sussex were set to air their Oprah interview. The couple also denied all of it.
"Let's just call this what it is — a calculated smear campaign based on misleading and harmful misinformation. We are disappointed to see this defamatory portrayal of The Duchess of Sussex given credibility by a media outlet," the statement read. "The Duchess is saddened by this latest attack on her character, particularly as someone who has been the target of bullying herself and is deeply committed to supporting those who have experienced pain and trauma. She is determined to continue her work building compassion around the world and will keep striving to set an example for doing what is right and doing what is good." As to whether or not this actually puts the issue to bed, we'll just have to wait and see.