Why Dane Cook Hated Kissing Kate Hudson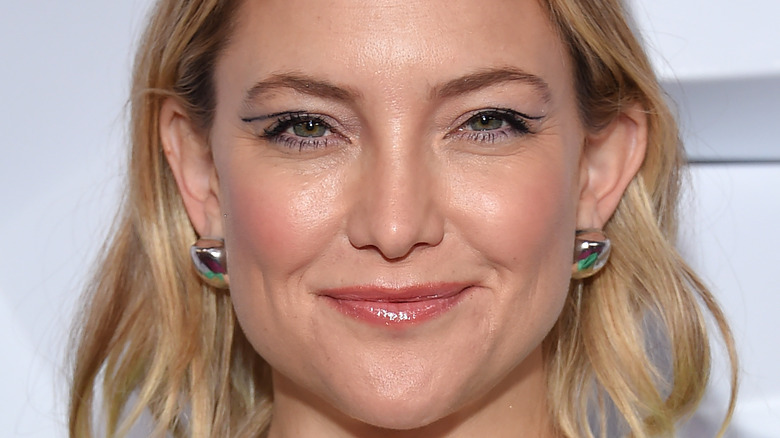 DFree/Shutterstock
For a while in the 2000s, you couldn't walk past a movie theatre without seeing Kate Hudson smiling sunnily next to some Hollywood hunk on a poster for a new rom-com. It was a golden age for chick flicks and the blond beauty was the queen, starring in hits such as "Alex and Emma," "Le Divorce," and the iconic "How to Lose a Guy in 10 Days."
While the steaminess of romantic comedies can range from "cute, but tame" to "don't watch with your parents," they all contain a whole lot of smooching. And Hudson herself has locked lips with everyone from John Corbett to Luke Wilson to Romain Duris. Hey, Matthew McConaughey was even lucky enough to get to kiss her twice! So, you'd think with all this practice Hudson would be a pretty excellent kisser, right? Not according to one of her co-stars! Read what they had to say about her smooching skills below.
Why Dane Cook was not a fan of kissing Kate Hudson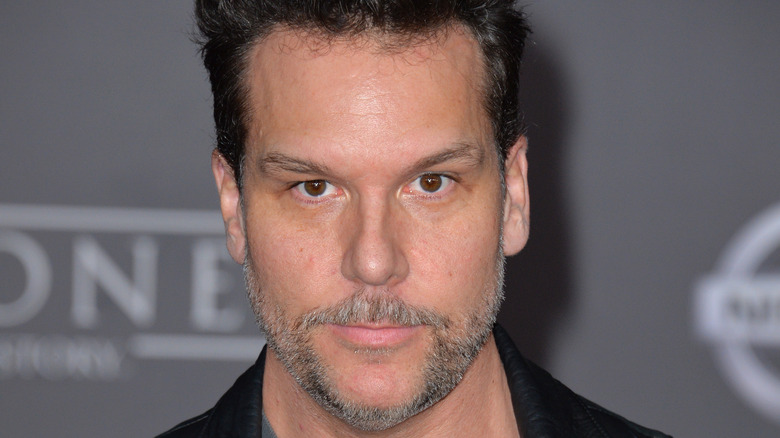 Featureflash Photo Agency/Shutterstock
While getting to kiss Kate Hudson as part of your job would count as a dream workday for most people, Dane Cook would've preferred to take a sickie that day. The comedian-turned-actor starred opposite Hudson in the 2008 rom-com "My Best Friend's Girl," where he fought for her character's affection with Jason Biggs. Apparently though, in real life, he would have happily handed over his kissing privileges to Biggs.
Appearing on Andy Cohen's "Watch What Happens Live," Cook partook in the often risky "Plead the Fifth" segment, where celebs can choose to answer potentially embarrassing questions or opt to practice their constitutional right to silence. Cook, however, didn't hesitate to name Hudson when asked who his worst on-screen kiss was: "I think she purposely ate a feast of onions right before the scene," he claimed, per ABC News.
So, has Hudson addressed the "Good Luck Chuck" actor's claims? And does she have a particular recipe for this onion feast? Keep reading to find out!
What did Kate Hudson have to say about kissing co-stars?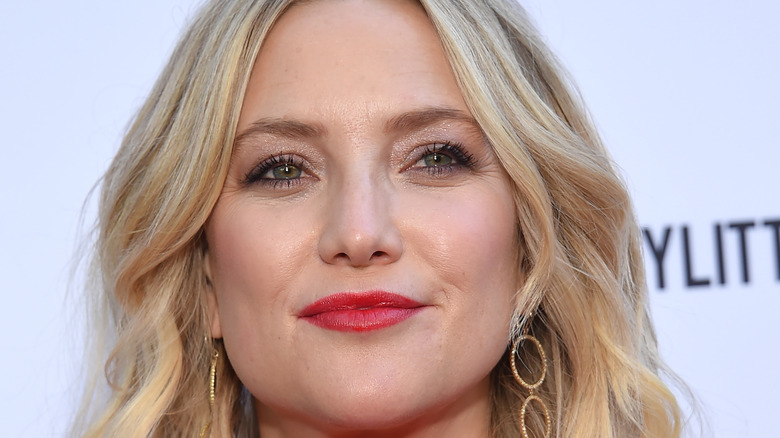 DFree/Shutterstock
Kate Hudson has maintained a dignified silence regarding Dane Cook's complaints about her supposedly odious breath. Considering his other remarks in the interview, like quoting the "dumbest" thing said by Jessica Simpson, his other one-time co-star and ex (via The Hollywood Reporter), maybe we should take his comments about Hudson with a grain of salt.
While Hudson hasn't commented on her "Employee of the Month" co-star's claims, she does have a bit of kissing gossip of her own. Speaking to fellow rom-com royal Gwyneth Paltrow on her Goop podcast (via BuzzFeed), Hudson commented that Matthew McConaughey's kisses in "Fool's Gold" were less steamy than they seemed. "I mean, it's like there's just something happening and there's like snot or wind," she laughed. "...we're like in the ocean, we like had the plane crash, he just had snot all over his face." Whether any onions were involved remains a mystery.