The Real Reason James Holzhauer Can't Stand Mike Richards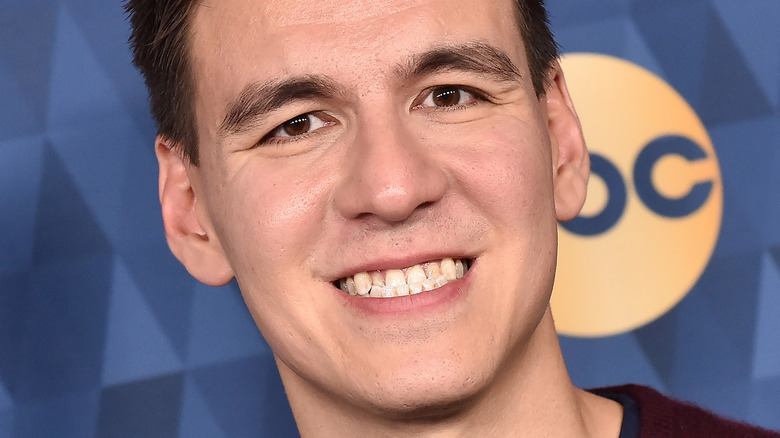 DFree/Shutterstock
James Holzhauer is one of "Jeopardy!'s" most prolific contestants. With a 32-game winning streak and a penchant for wacky trivia, Holzhauer took the "Jeopardy!" faithful by storm with his record-breaking performance from April to June 2019. During his run on the popular quiz show, the professional sports gambler often sought out Daily Doubles and used his quick hands to beat opponents to the buzzer — a strategy that has earned him a whopping $2,462,216 on the series, per Newsweek.
As Holzhauer had viewers glued to their television screens for his two-month run, not only did he generate millions in earnings, but he was also responsible for earning the show's highest television ratings in 14 years — reaching 14.5 million viewers on the final day of his streak, according to Deadline. Though he did not surpass the series' top earner Ken Jennings, Holzhauer did nab a few records of his own, including the most single-game winnings (earning $131,127 on one episode) and holding all of the top 10 spots in that category.
With that being said, Holzhauer's name carries a lot of weight when it comes to the landmark game show. That's why when Holzhauer praised the ousting of "Jeopardy!" host Mike Richards, fans around the world were completely taken aback. And though Holzhauer is known for his laser-focused yet palatable personality, his scathing remarks about Richards seemingly came out of left-field. So, why exactly does James Holzhauer take issue with Mike Richards? Read on to find out!
James Holzhauer's disdain for Mike Richards stems from backstage behavior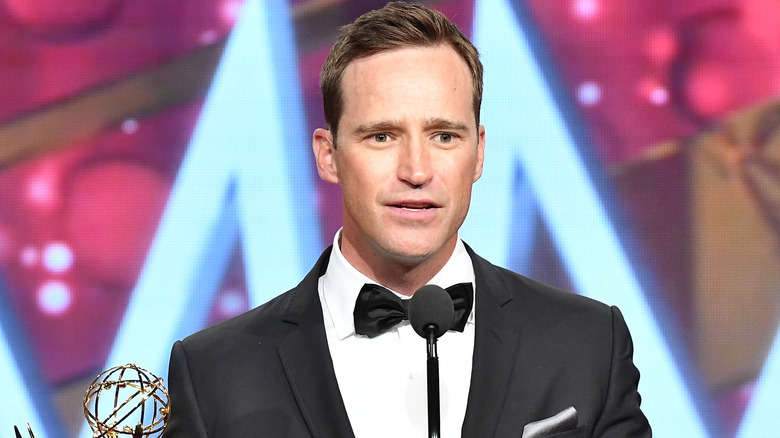 Earl Gibson Iii/Getty Images
On August 31, James Holzhauer dropped a bombshell on Twitter regarding his opinion on the embattled former "Jeopardy!" host, Mike Richards. In his tweet, Holzhauer wrote, "Do I think Mike Richards's podcast comments were appropriate for polite society? No. But did he deserve the benefit of the doubt for the job he did running Jeopardy? Also no."
The popular game show contestant further clarified his opinion, stating, "Some judged Mike Richards solely on his podcast comments and formed a negative opinion, but I judged him by the way he treated people backstage at Jeopardy and formed a much stronger negative opinion." Attached to his tweet was a Hollywood Reporter link that highlighted Richards' "tumultuous legacy" at his previous gig on "The Price is Right."
While Holzhauer did not dive into details regarding the backstage incident, he continued to send out more critical tweets in light of Richards' ousting. Other tweets included a gif of "The Wizard of Oz" with a caption that reads, "Ding dong the witch is dead!," while another tweet juxtaposed two images — a television screen shutting off captioned with "My fall plans" alongside a picture with a television streaming "Jeopardy!" — which was captioned, "The McNear variant" (a reference to Claire McNear, who penned The Ringer's exposé on Richards).
Mike Richards' discriminatory past came back to haunt him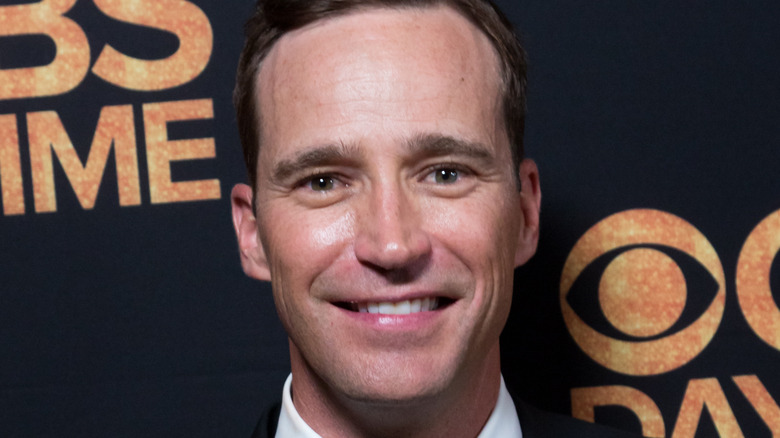 Greg Doherty/Getty Images
In the fall of 2013, now-ousted "Jeopardy!" host Mike Richards launched a podcast entitled "The Randumb Show," which supposedly offered viewers insight into "The Price is Right" — Richards' place of employment at the time. Throughout his time on the podcast, however, Richards made several controversial remarks, many targeted against women.
In a 2014 episode of "The Randumb Show," The Ringer revealed Richards' comments regarding women's swimwear, saying that one-pieces make women look "really frumpy and overweight." Moreover, on another 2014 episode, following the iCloud leak that exposed many celebrities' nude photos, Richards asked both his cohost and assistant (who were "both much younger women") if they had ever taken "booby pictures" before. And when discussing cohost Beth Triffon's work as a model at CES on another episode, Richards made disparaging remarks comparing her to a sex worker.
Richards' misogynistic remarks were not the only thing that led to his downfall. Per The Hollywood Reporter, Richards has now come under the scrutiny of the Anti-Defamation League for his discriminatory remarks against people of the Jewish faith. In one instance, after an unnamed person made a comment regarding big noses, Richards' allegedly responded with a pig Latin remark referencing a particular Jewish stereotype.