What Kris Jenner's Boyfriend Corey Gamble Does For A Living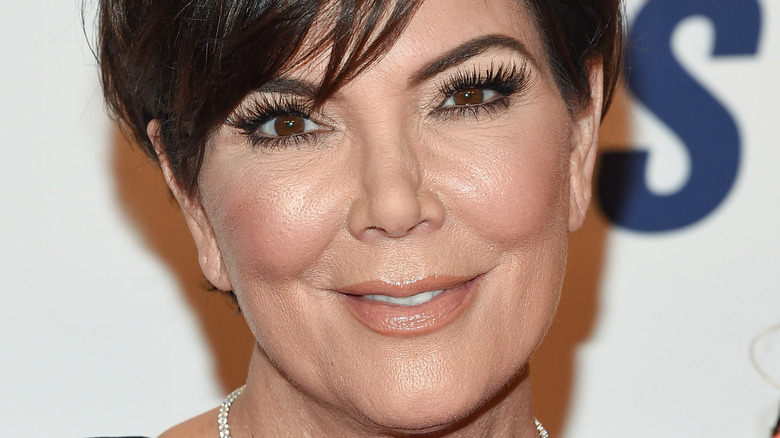 DFree/Shutterstock
Kris Jenner might not make as many headlines for her relationships and her personal life as her daughters do, but she still manages to raise eyebrows and turn heads each time she appears on the red carpet with her long-time boyfriend, Corey Gamble. Back in 2020, she even shared a little TMI when she admitted to wanting to get frisky with Corey underneath the sheets, who just happens to be 25 years younger than she is.
"I don't know what's happening, but I think there's really something wrong with me because I'm always 'in the mood,'" Kris told a friend during an episode of "Keeping Up With The Kardashians" (via Us Weekly). "I don't think it's normal," while also adding that Corey "is so sexy always and all I wanna do is, like, 'Cue the music.'"
And while Corey might be stirring as much drama as some other Kardashian boyfriends usually do — like Scott Disick, for example — he's been a fixture on the show for many years now and in Kris' life, too. But, just like Kourtney Kardashian's ex, a lot of people can't help but wonder what it is that Corey does. Keep reading below to find out!
Corey Gamble's full-time job explained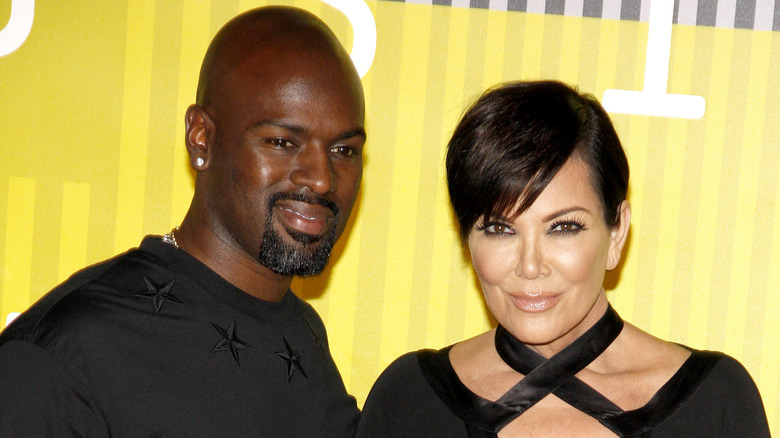 Tinseltown/Shutterstock
Kris Jenner and Corey Gamble began dating shortly after Kris pulled the plug on her marriage to Caitlyn Jenner back in 2014. Since then, they've been joined at the hip, both on screen and off. Unlike many of the other relationships between the Kardashians and their partners, Kris' romance with Corey has been rather steady. There's been no drama and no embarrassing headlines, except for when Corey called Kendall Jenner "rude" after a fight, per People, and when Khloé Kardashian suspected that he was cheating on Kris, according to ET.
And while Corey has made a name for himself as Kris' boyfriend these last several years, he reportedly has a job, too, and it's one that is up Kris' alley. According to Kardashian Dish, Corey is a talent manager for SB Projects, which is run by Scooter Braun, who many people know as Justin Bieber, Demi Lovato, and Ariana Grande's manager during at least one point in their careers. However, Corey is not pictured or listed under the "meet the team" section of the company's website.
Even though there doesn't seem to be any concrete evidence of Corey actually doing work, that all doesn't seem to matter to Kris, seeing how he is one of the most important people in her life right now. Keep scrolling below to find out why and what she has to say about him.
Corey Gamble is the CEO of Kris Jenner's heart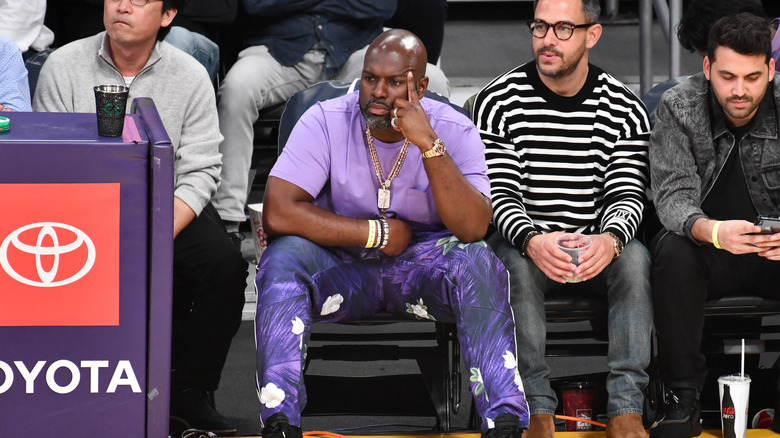 Allen Berezovsky/Getty Images
In March 2021, Kris Jenner praised Corey Gamble for being her rock through the good times and the bad. In fact, she couldn't help but gush about him during an interview with WSJ Magazine, where she talked about their relationship and how he's been a great addition to the Kardashian family. "He's the greatest guy, and he's just an amazing support system for me, and he really gives me a lot of strength and insight," she told the outlet. "He's a great sounding board. And he loves my kids and my mom, and they love him."
While there have been some reports of Kris possibly making things official by possibly becoming a future Mrs. Gamble herself, nothing has been set in stone. However, it does seem like Corey is just as content in his relationship with Kris is, as he once admitted that a lack of intimacy between them feels like "jail" during another episode of "Keeping Up With The Kardashians," per Life & Style. Their attempt to keep their distance from one another didn't work. Some people call it love, others simply say it's that Kardashian khemistry. Some men just have all the luck, right?