The Truth About Jennifer Aniston's Potential Beauty Brand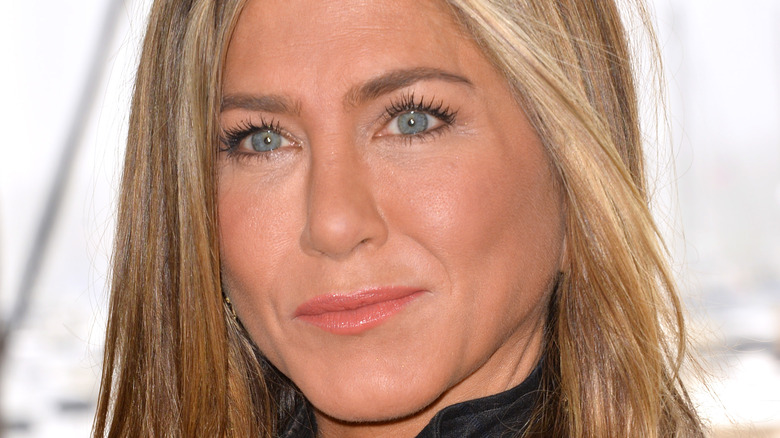 Featureflash Photo Agency/Shutterstock
Jennifer Aniston has astounded many fans by maintaining a youthful appearance over her decades in Hollywood. The actor believes that people should embrace aging, but also do their best to maintain a healthy look. "I really wish we could shift our perspective on [aging] as a negative, because it's happening to every single one of us," she told Allure in 2017. "We just need to be very good to our skin — just take very good care of it." Aniston likened skincare routines to the process of maintaining one's car. 
For years, admiring fans have inquired about the "Friends" star's beauty secrets. Unfortunately for those seeking a cure-all, Aniston chalks up a portion of her good skin to plain old genetics. "I inherited good skin from my dad," she told the Los Angeles Times in 2019, while also stressing the importance of beauty upkeep. "It does have a shelf life," she added. Aniston revealed that she stuck to the same lotion that her mom used when she was growing up. "It's what my mom bought, and that's what I used on my body."
Although not a skincare product, Aniston did launch her own fragrance in 2010 called LolaVie. The Hollywood A-lister was intrigued by the offer from the group developing the scent. "[They] approached me to be involved with the process from inception to fruition," she told WWD in 2010. And now, over a decade later, it appears Aniston is ready to expand the brand into beauty products...
What could her beauty brand include?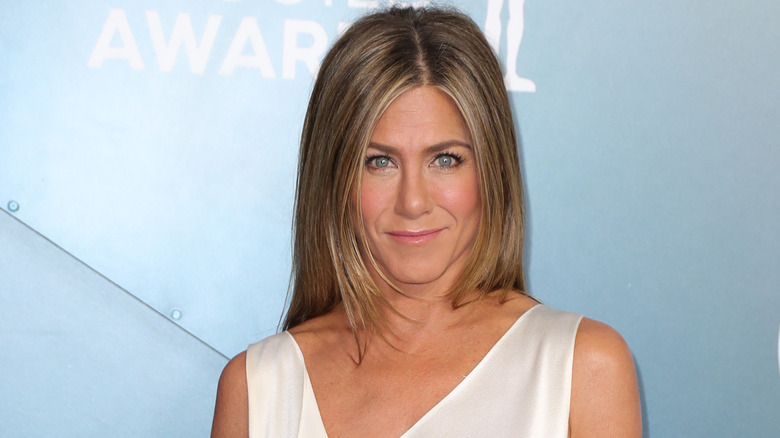 Leon Bennett/Getty Images
On September 2, Jennifer Aniston teased fans with a hint at her upcoming beauty brand. The "Horrible Bosses" actor uploaded two snaps to her Instagram page which featured a behind-the-scenes look at a photo shoot where she sported a black blazer and skirt along with matching heels. Aniston added the caption "Something's coming" and tagged LolaVie's Instagram page in the post. The bio for the brand simply read, "Coming Soon." It included a link to the company's website, which, on the landing page, had two beakers filled with water, along with aloe plants and a lemon wedge. The words "Naturally You" were displayed under the brand's black logo. Fans were already excited about the brand's launch as several took to the comment section of Aniston's post to voice their readiness.
According to People, Aniston had previously filed a trademark for LolaVie that included an array of beauty and self-care products. "The trademark for LolaVie covers a wide range of beauty items including haircare, face and body lotions, candles, face and body soaps, nail care and deodorant," per People.
Even after the brand fully launches, learning the origin of the name "LolaVie" may remain a mystery. Back when the brand solely produced perfume, Aniston was asked by the Los Angeles Times in 2014 to explain the meaning, but she remained cryptic. "It's a long story and honestly it's too personal to tell," she told the outlet. "But it has special significance."