Who Is The New The Talk Co-Host Akbar Gbajabiamila?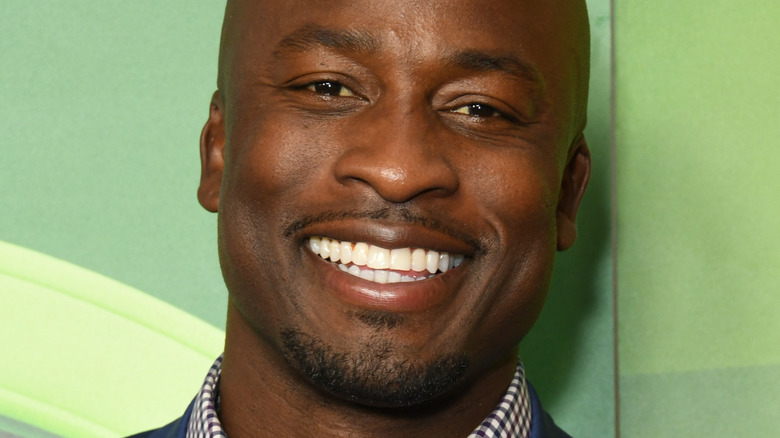 Quinn Jeffrey/Shutterstock
On September 2, CBS announced that Akbar Gbajabiamila will be the latest co-host on "The Talk." The announcement comes two days after Elaine Welteroth exited the talk show after one season and less than two weeks before Season 12 premieres on September 13.
"It's a new day in daytime for season 12 of 'The Talk' and we are thrilled to welcome Akbar to the family. His engaging personality, openness, and quick wit really impressed us when he appeared as a guest co-host last season," executive producer and showrunner Heather Gray said in a press release (via People). Kristin Matthews, her co-showrunner and executive producer, added, "Akbar's candor and humor come with ease and are great additions to the conversation. Also, his relatability as a husband and father creates a special connection with the viewers that is invaluable."
With high praise from his bosses, Gbajabiamila will be looking to make his mark on the show when it returns in two weeks. Meanwhile, get to know Gbajabiamila a little bit more below.
Akbar Gbajabiamila has plenty of hosting experience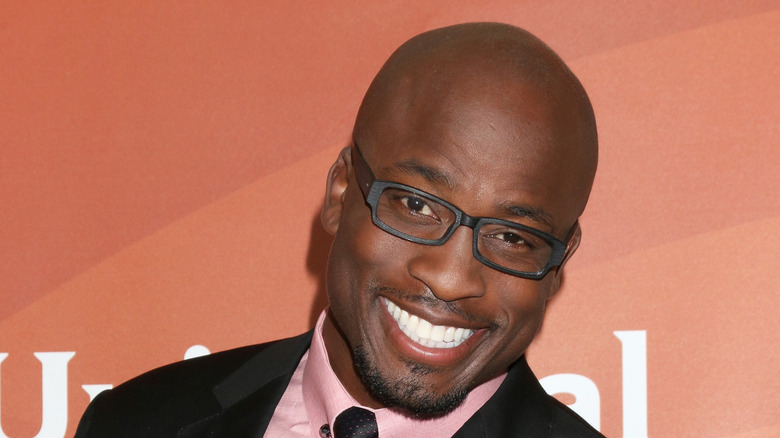 Kathy Hutchins/Shutterstock
The name Akbar Gbajabiamila may be familiar to audiences who enjoy daredevil shows. According to Variety, Gbajabiamila hosts NBC's "American Ninja Warrior" and its spinoff "American Ninja Warrior Junior," alongside Matt Isman and Zuri Hall. Before he got into hosting, though, Gbajabiamila was a former NFL player who played for the Oakland Raiders, San Diego Chargers, and Miami Dolphins, as noted in his NFL player profile.
Gbajabiamila has been primed for his new role on "The Talk," having appeared as a guest host throughout the past few months, and he is excited about the challenge. "In a world as divided as ours, I look forward to showing up as my fun and authentic self every day and advocating for conversation over confrontation," said Gbajabiamila in a press release (via Variety).
Besides his hosting experience, Gbajabiamila also executive produced the 2020 film called "Sylvie's Love," which was nominated for an Emmy award for "Outstanding Television Movie" earlier this year. Gbajabiamila, though, has big shoes to fill when he makes his debut as a permanent co-host on September 13.
Akbar Gbajabiamila joins a long line of co-hosts on The Talk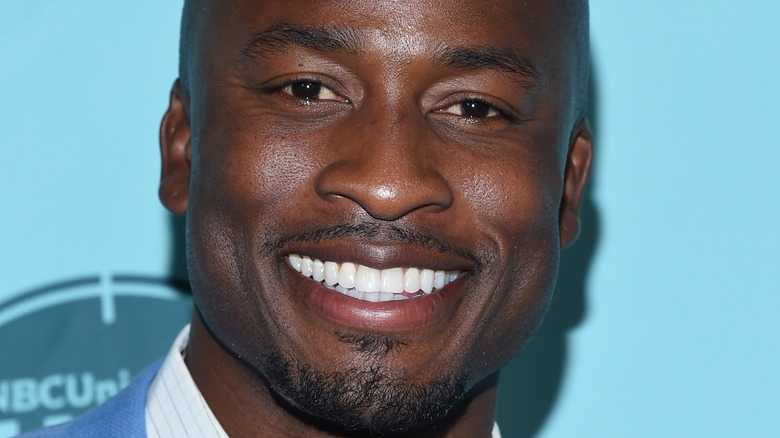 D Free/Shutterstock
Akbar Gbajabiamila's hiring comes after a tumultuous few months at "The Talk." On August 20, Carrie Anne Inaba announced she'd be leaving the show after three seasons as a host and a lengthy sabbatical.
"I want to announce that today, 'The Talk,' CBS, and I have mutually agreed to part ways," she announced in an Instagram video. "And I just want to say that I'm filled with gratitude for the experience and for this chapter of my life that has been 'The Talk.' I have made lifelong friendships, I've had incredible experiences and I've had wonderful discussions that helped me evolve as a human being. And it's been an honor to be a part of your lives and to have a voice."
Inaba's departure also followed Sharon Osbourne's controversial exit in March after she defended Piers Morgan over his comments about Meghan Markle's interview with Oprah Winfrey. Jerry O'Connell replaced Osbourne in July. CBS has yet to announce a permanent replacement for Inaba, but perhaps they are waiting to see how the chemistry will be with the new addition of Gbajabiamila before making any decisions.