Is Donald Trump Ready To Let Go Of This Big Part Of His Life?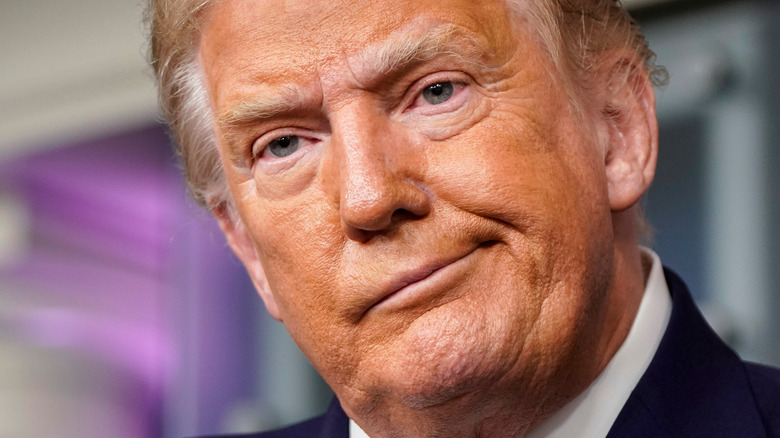 Naresh777/Shutterstock
Former President Donald Trump paid a large financial price when he was elected to the White House. According to The New York Times, many of Trump's golf and resort properties lost money during his presidential term, and the pandemic understandably hit his hotels hard. In fact, BBC News reports that Trump's net worth fell by $700 million while he was in the White House.
Now that Trump has returned to life as a private citizen, what does he do next? As one of the most divisive and controversial presidents in modern history, he can't just go back to his pre-political life as a beloved celebrity and TV host. 
Trump has painted himself into a political corner, and as soon as President Joe Biden was declared the winner of the 2020 election, rumors immediately began swirling about Trump's plans for 2024. And Trump recently made a business move that heavily implies he's getting ready to enter the race.
Donald Trump is reportedly selling his rights to his D.C. hotel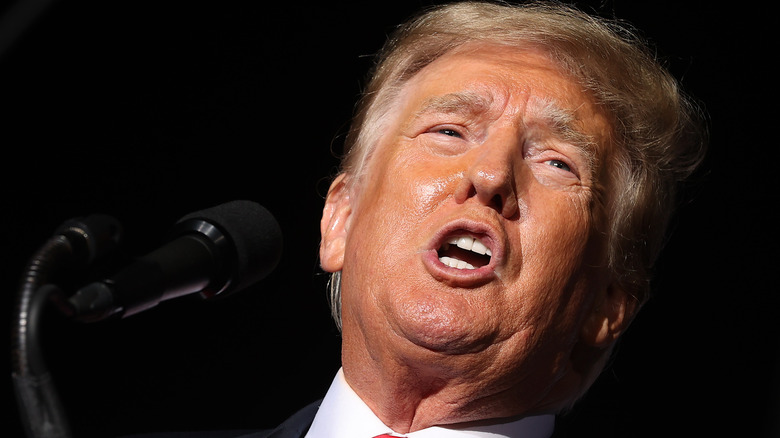 Chip Somodevilla/Getty Images
Axios reported on September 4 that former President Donald Trump was in advanced talks to sell his rights to the Trump International Hotel on Pennsylvania Avenue in Washington, D.C., just blocks from the White House. Per The Guardian, Trump leased the former post office building from the government in 2013, opening the hotel in September 2016, shortly before he was elected president. During his presidency, the hotel became "a magnet for controversy," becoming a "hub for government business and lobbying," The Guardian noted. 
Pending the sale, Trump's name will disappear completely from Pennsylvania Avenue, which his political opponents consider a symbolic victory. But will his name actually disappear? 
Two of Trump's allies have both said that he's planning to make another go for the White House. Congressman Jim Jordan was caught on a hidden camera saying Trump was definitely running again, saying, "He's about ready to announce after all of this craziness in Afghanistan ..." And Trump's former adviser Jason Miller told Cheddar News that the chance of Trump running in 2024 is "somewhere between 99 and 100%." We'll just have to wait and see.