Who Is Brendan Fraser's Ex-Wife, Afton Smith?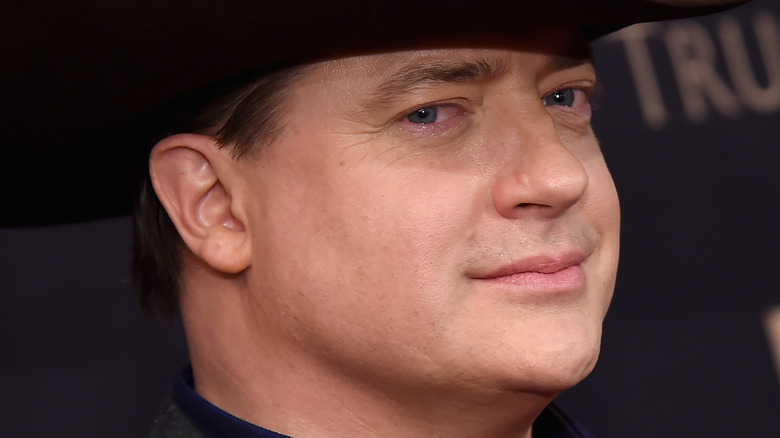 Dimitrios Kambouris/Getty Images
Brendan Fraser will forever be enshrined in cinema history with his roles in "George of the Jungle," "The Mummy" trilogy, and more. But despite his success on the big screen, the actor's personal life slowly began to disintegrate behind the scenes. With money shoring up, the trauma of an alleged sexual assault from the President of the Hollywood Foreign Press Association Philip Berk, and a hairy divorce battle, the years have not been the kindest to the once-happily married actor.
Initially falling in love with blonde bombshell Afton Smith, the two tied the knot in 1998 after meeting at a barbecue thrown by veteran actor Winona Ryder five years prior (via the Daily Mail). Over the course of their nine-year marriage, the couple welcomed three children — Griffin, Holden, and Leland — before ultimately splitting in 2007. What ensued afterward was a nasty financial tug-of-war between the two lovers that resulted in Smith receiving an annual payout of $900,000 in alimony and child support, which ultimately left Fraser "broke," according to Huffington Post.
Curious to learn more about Afton Smith? Read on to learn more.
Afton Smith was an actor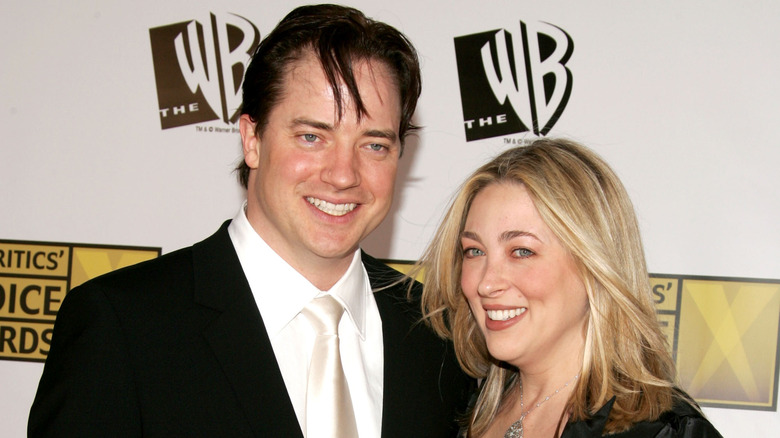 Frazer Harrison/Getty Images
It made sense to learn that Brendan Fraser, a highly sought-out talent at the time, was attending Winona Ryder's barbecue on that fateful night in 1993 — but why exactly was Afton Smith there? Well, as it turns out, Smith, like Fraser, was also an actor.
Though Smith never soared to the box office heights as her ex-husband did, the now-former actor did build up a small resume during her short time in Tinseltown. According to her IMDb page, the Long Island, N.Y. native has had nine roles overall in her career. Her biggest roles, arguably, were in the major films "Less Than Zero" (based on the 1985 novel from Bret Easton Ellis), "Fried Green Tomatoes" alongside Kathy Bates, and 1997's "George of the Jungle" alongside Fraser, whom she would marry a year later.
Per her IMDB, Smith's final acting appearance came in the form of an uncredited cameo in 2003's "Dickie Roberts: Former Child Star."
Afton Smith became an author after leaving Tinseltown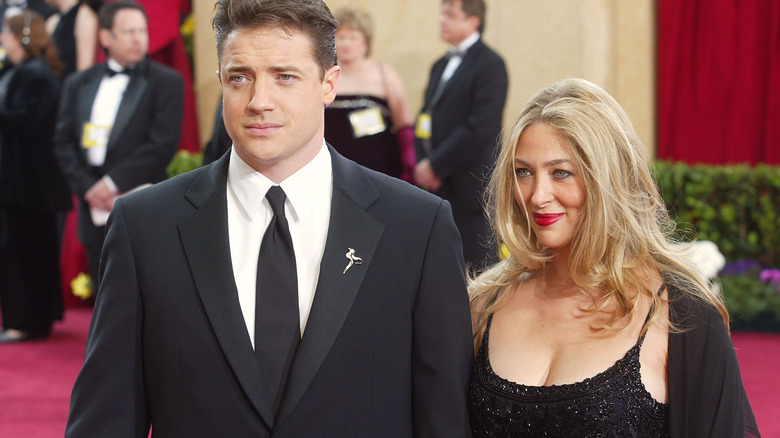 Kevin Winter/Getty Images
Following the end of her short-lived acting career, Afton Smith began making inroads into a writing career. In November 2004, Smith released the book "Hollywood Picks the Classics: A Guide for the Beginner and the Aficionado" — a book that "focuses on the movies of the Golden Age from 1930 to 1960" and "breaks down the movies into categories such as Film Noir, Romance, Good Guys/Bad Guys, and Damsels and Dames" (via Google Books).
Smith also co-wrote ​​"Point to Happy: For Children on the Autism Spectrum" in 2011. The book, which was "designed for children on the autism spectrum," serves to reach "children who communicate best through pictures" (via Google Books). This book certainly hit close to home for Smith (and most likely Brendan Fraser, too), as son Griffin is on the autism spectrum.
In an interview with GQ, Fraser noted that Griffin is "rated on the autism spectrum" and that "he needs extra love in the world, and he gets it." The actor then spoke on Griffin's peculiarities, stating Griffin has "a curative on everyone who meets him ... People have some rough edges to them. Or he just makes them, I don't know ... put things into sharper relief and maybe find a way to have a little bit more compassion" and that "[t]hey don't put themselves first so much around him." Although her divorce battle with Fraser seemed vicious, she seems like a good mom.