Will Oprah Really Take This Huge Public Step With Meghan And Harry?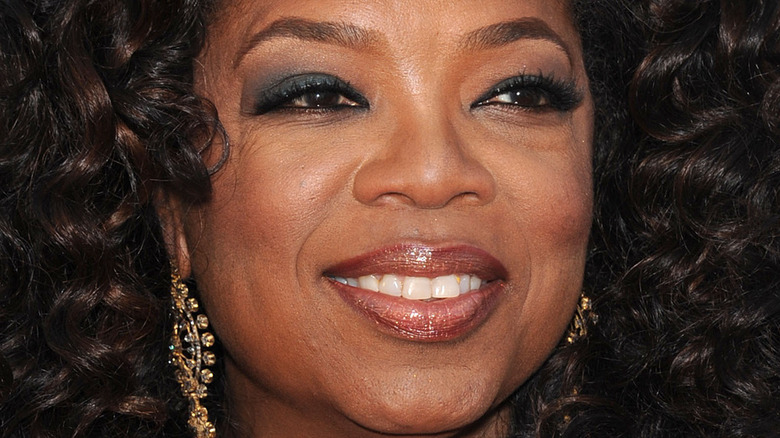 DFree/Shutterstock
It's no secret that Oprah Winfrey is good friends with Prince Harry and Meghan Markle. Not only was she the person that the Duke and Duchess of Sussex decided to open up to for their bombshell interview that aired back in March, but they also moved to the same neighborhood as the former talk show host. Additionally, Harry and Oprah joined forces for the docuseries "The Me You Can't See" that was released on AppleTV+, according to Town & Country. 
The relationship between Oprah and the Sussexes isn't new, either. As Insider points out, Oprah was one of the guests at Harry and Meghan's wedding back in 2018. About a month later, Oprah told Entertainment Tonight that she welcomed Meghan's mom, Doria Ragland, to her home and the two had lunch together and bonded over their love of yoga. Oprah's friendship with Harry and Meghan even sparked rumors that she was going to be asked to be their son's godmother, according to the Independent. While that didn't happen, the same kind of rumors have circulated since the couple welcomed daughter Lilibet Diana, according to ET, though she appears to have debunked the latest round. "I don't need to be a godmother, I'm a godmother by default," she told the outlet.
Now, there are some fresh rumors that suggest that Oprah might take a huge step with the couple. Read on for more.
Will Prince Harry & Meghan Markle attend the Emmys?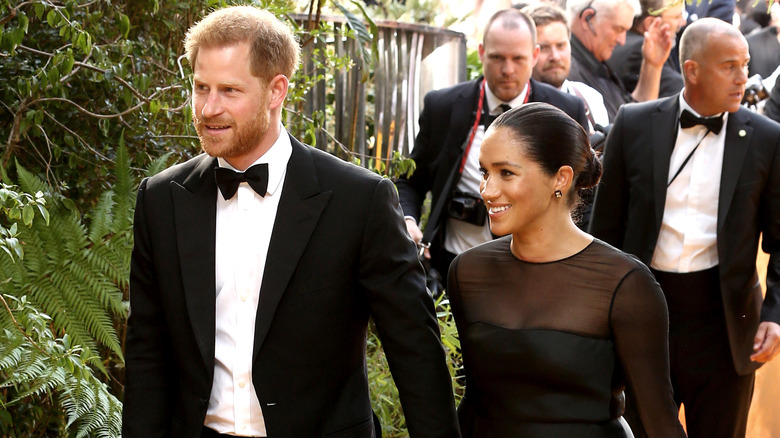 Cubankite/Shutterstock
Prince Harry and Meghan Markle have lived in the United States for more than a year, but they haven't actually stepped out publicly as the celebrity power couple that they have become. They've yet to attend a red carpet event of any kind, which is sort of the confirmation that these two have officially jumped into the Hollywood pool where all the cool kids play. Well, there are rumors that suggest Harry and Meghan are ready to take the plunge. You see, Harry and Meghan's interview with Oprah Winfrey has been nominated for Outstanding Hosted Nonfiction Series or Special at this year's Emmy Awards, according to the Daily Mail. 
It seems obvious that Oprah will be in attendance. According to the Daily Mail, it's possible that she will ask Harry and Meghan to attend the event with her — as her guests. "Harry and Meghan attending would be a huge deal for the broadcast. Whether it would draw in extra audiences is a question of waiting and seeing. However if the show won and either one of them spoke that would certainly make huge waves and all important headlines," a source told the outlet. 
The Emmy Awards will take place on September 19 — and we may have to wait until then to see if Harry and Meghan make their U.S. red carpet debut as a couple.