The Real Reason Brielle Biermann Got Jaw Surgery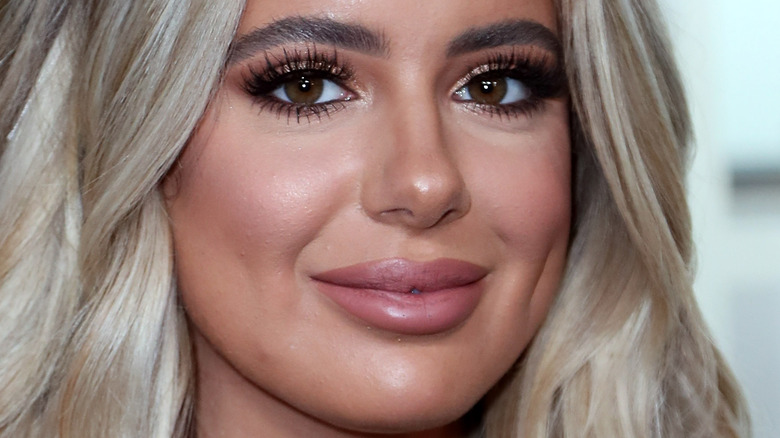 David Livingston/Getty Images
Brielle Biermann has been accused of getting plastic surgery throughout much of her teens (starting when she was about 16) and into her adult life. In fact, she brought up all the surgery chatter during an appearance on "Watch What Happens Live!" back in May. "They don't realize that you look different when you're 10 years old to 24. I hope I look [expletive] different," she told Andy Cohen, according to Page Six. In February 2020, Brielle told People magazine that she had been getting lip fillers — but admitted that she thought it was too much, which is something that she was often criticized about. "I didn't realize how big they were," she said, adding "I didn't realize how crazy it looked. I feel looking back, my lips really looked a little crazy." Many people have also accused Brielle of going under the knife for everything under the sun, including butt implants and breast augmentation, but she has always maintained that she's only gotten lip fillers. 
In August 2021, however, Brielle went under the knife — but not for any kind of plastic surgery procedure. On September 6, the former reality star took to Instagram to let her followers know that she had undergone a fairly serious surgery — on her jaw. Keep reading to find out why Brielle needed to have this surgery.
Brielle Biermann had double jaw surgery on August 23
Brielle Biermann took to Instagram to share a few photos of herself in the hospital — and at home during her recovery — after she underwent "double jaw surgery" on August 23. She explained that she had surgery to correct her TMZ and a nine millimeter "overjet overbite" and stressed that she did not have the surgery for "aesthetics but for quality of life." Brielle said that she sucked her thumb until she was about 9-years-old, which caused the roof of her mouth to become extremely narrow. She explained that she had an "excessive overbite" that caused her teeth to have "no contact whatsoever," and said that she couldn't even "bite into pizza" because her top teeth didn't touch her bottom teeth.
"I had to use my tongue to help me chew and almost choked every time I ate. That lisp some of y'all complained about? Thank the overbite for that as well. I was so scared... I was completely dreading this surgery fearing the worst of the worst but thankfully...I got [through] the first two weeks, which are supposed to be the hardest, easy breezy!" Brielle said. thanking her family, friends, and her doctors. She added that she already feels a difference in her mouth and that she "can breathe way better."
Brielle Biermann also has braces to help correct her malocclusions
Brielle Biermann's jaw journey isn't over quite yet, either. In her Instagram caption, she explained that she's had braces since November 2020 as part of the process. While having surgery isn't usually the optimal choice, Brielle explained that she was told that if she didn't take action to fix her jaw, she would "crack [her] back [four] teeth and never be able to eat again by the time [she] was 27." 
The recovery process hasn't been the easiest, which is understandable, but Brielle is getting through it. She said that she's "thankful" that she had the surgery, and that she's finally able to eat more foods — even if they are "soups or smoothies." She said it will be another month before she can eat soft foods like pasta — and in three months? She should be able to eat pizza again. "Counting down the days, literally," she wrote.