This Is Why Helen Mirren Doesn't Have Any Children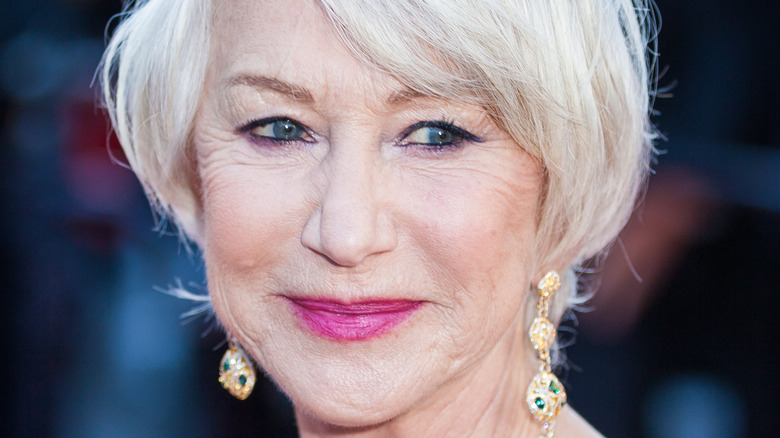 taniavolobueva/Shutterstock
There are less societal expectations for women to get married and have children these days ... unless you're a celebrity. While A-listers in their 20s and early 30s are applauded for prioritizing their careers, after hitting 40, the media seemingly changes their tune. In 2013, HuffPost used Google Trends to show that "despite various wars and military action in Syria, all anyone cares about is whether or not there will be a baby for Jen." Jen being Jennifer Aniston.
Despite the "Friends" actor being worth a cool $300 million and a generous philanthropist (she donated $1 million to racial justice organizations in 2020) tabloids have only ever cared about her womb. Similarly, other female stars like Oprah Winfrey, Betty White, and even Katharine Hepburn have (whether they wanted to or not) also explained why they didn't want to have kids, per Sydney Morning Herald. But for the childless males of Hollywood like Leonardo DiCaprio and Jon Hamm, no one really cares. Go figure.
One female star who has called out such sexism and double standards is the legendary Helen Mirren. In 2013, she told British Vogue (per Sydney Morning Herald) "it was only boring old men" who would point out her ticking biological clock. "And whenever they went, 'What? No children? Well, you'd better get on with it, old girl,' I'd say 'No! F*** off!'"
Helen Mirren was 'always too engaged' in her acting career to be a mom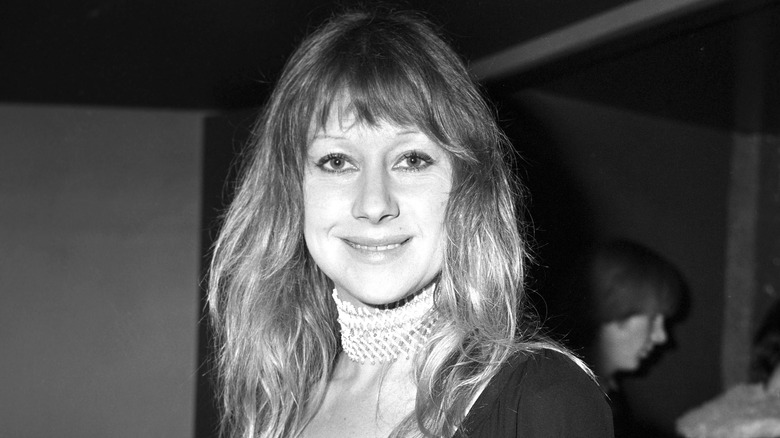 Photoshot/Getty Images
Helen Mirren has played plenty of motherly characters, but the Oscar-winning actor has previously said she has "no maternal instinct." The 76-year-old said (via Contact Music) that many women feel pressure to reproduce. "I'm just not interested. I've no maternal instinct whatsoever. And I don't think I'm so unusual. I think an awful lot of women don't really want children but feel they ought to. They think there's something wrong with them if they don't want to, but it's not true." And that wasn't the only time Mirren has been frank about her decision to skip out on motherhood.
Mirren explained on "Popcorn with Peter Travers" (via ABC News) that she didn't think it was fair to have a child when she was "too engaged in my life as an actress." She said, "At that time, I couldn't comprehend that you could incorporate a child into that without letting a child down in some way. It was never an absolute conscious decision, it was just, 'Oh, maybe next year, maybe next year,' until really there was no next year."
However, work/life balance wasn't the only issue for her. Mirren, a longtime environmental activist, also said she didn't want to contribute to overpopulation, per Now to Love: "I think some men and women just don't have a deep urge to procreate. I think still it is very fine not to want children. There are far too many people in the world. It's my contribution to ecology."
One film made Helen Mirren regret missing out on motherhood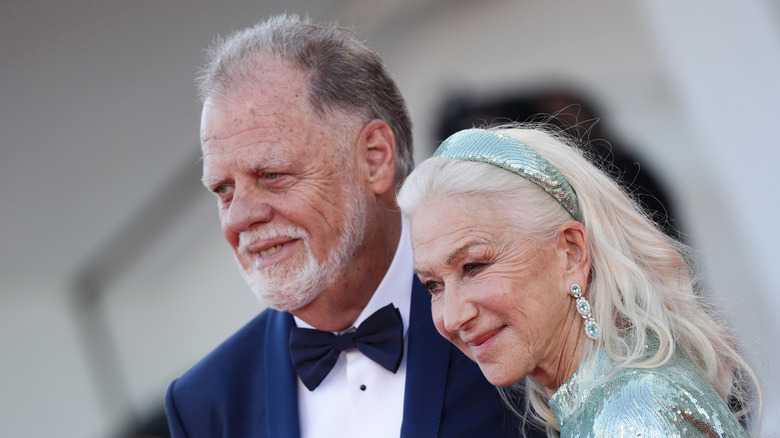 Vittorio Zunino Celotto/Getty Images
Books, songs, and films can evoke plenty of emotions — even for those in the biz. Helen Mirren told The Sunday Times (per Sydney Morning Herald) that while she's "never had a moment of regret about not having children," one film made her think twice about it. "Well, I lie. When I watched the movie, 'Parenthood,' I sobbed for about 20 minutes," she said. 
The 1989 Ron Howard-directed comedy-drama, starring Steve Martin and Mary Steenburgen, shows a four-generation family dealing with the complexities and unconditional love of child-rearing. "It was about the whole story of being a parent and how it never stops, even when you're a grandparent. I realised I would never experience that, and for about 20 minutes, I sobbed for the loss of that and the fact that I never experienced it." But the impassioned moment was short-lived, as the British icon said, "Then I got over it and I was happy again."
Perhaps Mirren's joie de vivre also has something to do with her happy marriage to Taylor Hackford. Mirren has been with Hackford since 1986, with the pair eventually marrying in 1997. Before meeting the American director, Mirren jokingly called marriage "voluntary imprisonment," per ABC News. But while Mirren didn't have kids of her own, she didn't completely miss out on the experience as she became step-mother to Hackford's two sons from his previous marriage. "I have fabulous children in my family and I have family. And friends," she said.