The Truth About Beth Behrs' Husband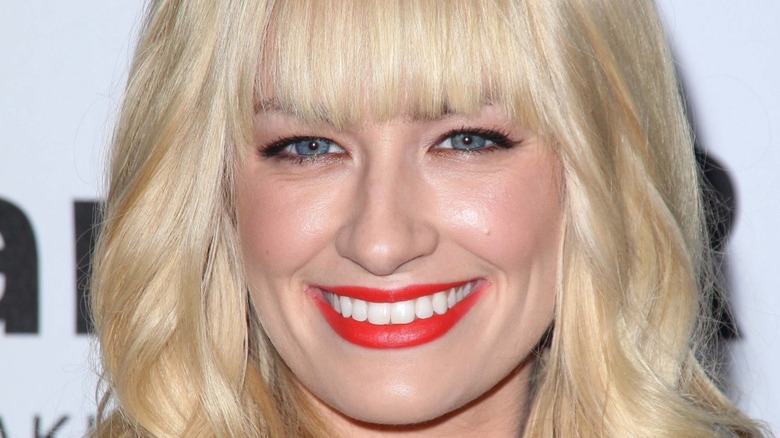 Kathy Hutchins/Shutterstock
Playing a perfect on-screen OTP takes a peculiar mixture of chemistry and talent. Years from when the original series ended, people are still gushing about Ross and Rachel from "Friends" or Elena and Damon from "The Vampire Diaries." The couples were just too memorable together, and their television romances were able to transcend from the show itself. While it might be hard to predict the future, we think that one day, lists of iconic television OTPs everywhere will include Dave and Gemma Johnson from the CBS comedy "The Neighborhood." We also know that Max Greenfield and Beth Behrs, the talented actors behind the Johnsons, will always have each other's back. This September, the "2 Broke Girls" star celebrated her co-star's birthday with a sweet Instagram post. "Happy birthday to the best tv husband on @theneighborhood, best movie boyfriend since #hellomynameisdoris and all around one of my closest, dearest friends @iammaxgreenfield !" Behrs captioned the series of adorable pics. 
Behrs appears to be a natural when it comes to updating her Insta followers with joyous milestones, as she also shared a birthday post in late August for her real-life hubbie, Michael Gladis. "Cowboy of my dreams," she wrote in the caption. "He's not on Instagram, so this is just a reminder post to all his friends who follow me to reach out today!"
Talk about a sweet gesture! But who is Michael Gladis, and what has he been up to since tying the knot with Behrs? Keep reading to find out!
Michael Gladis is an actor who appeared on Mad Men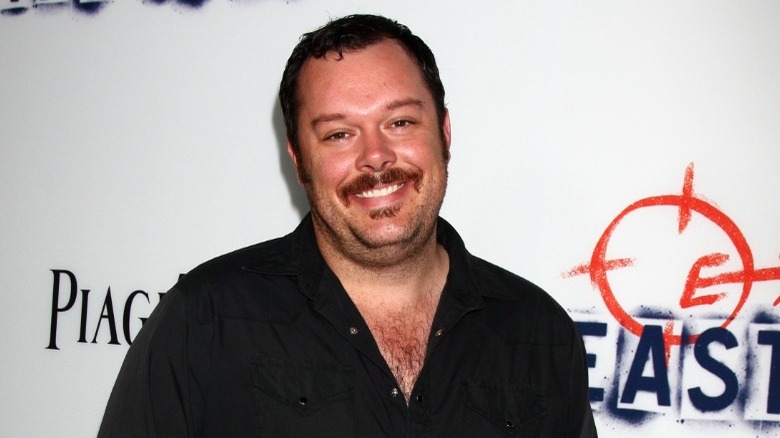 Kathy Hutchins/Shutterstock
Just like his wife Beth Behrs, Michael Gladis has been responsible for some unforgettable, long-running television roles. After graduating from the State University of New York at New Paltz, Michael Gladis first paved his way in the local theater scene before landing his breakout role on "Mad Men," per his IMDb bio. He appeared in four of the show's seven seasons as a copywriter named Paul Kinsey at the Sterling Cooper advertising agency. Paul was an enthusiastic mentor to Peggy Olson, played by Elizabeth Moss, via the Mad Men Wiki.
Beyond giving a significant boost to his career trajectory, Gladis also has "Mad Men" to thank when it comes to his romantic relationship with Beth Behrs. The couple first crossed paths at a party for the premiere season of "Mad Men" when Gladis' sister took a photo of Behrs, per Martha Stewart. The two later met again and exchanged their appreciation for country music, which led to a marriage proposal that involved a jazz band playing "It Never Entered My Mind" back in 2016. 
"We connected about our mutual love of country music (a rare thing in L.A.) and he invited me over to 'play some tunes,'" the Pennsylvania native said of their second meeting to Martha Stewart.
Michael Gladis and Beth Behrs both appeared on The Neighborhood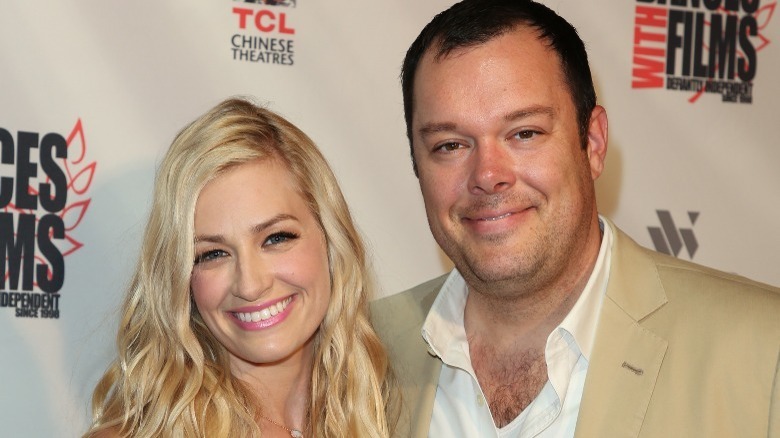 Paul Archuleta/Getty Images
For a talented pair like Michael Gladis and Beth Behrs, it seemed inevitable that the talented duo would collaborate professionally in due time. In the third season of "The Neighborhood," Gladis had a guest appearance as the sarcastic Dr. Fisher, who is in charge of a much-needed examination for Calvin, per TV Line. Of course, Behrs was over the moon with the news. "I may be biased, but I'm so excited to have the best actor I know join 'The Neighborhood,'" Behrs told TVLine. "We've been together over 10 years, but we've never been able to work together in film or TV! We are beyond excited and can't wait to sneak in some smooches between takes."
Behrs also admitted to TV Line in February 2021 that the showrunners initially kept Gladis' appearance on the show a surprise to her. It took Gladis coming downstairs one day and a subsequent confrontation for her to find out. "He said, 'I'm going to come do an episode.' And I had no idea," the "Monsters University" star said. "They were keeping it a secret from me [and it was spoiled]. It was just so exciting because he loves everybody. We're all really close friends, so he's met everybody in a social setting."
What a sweet surprise! We're excited to see this power couple collab more in the future.