Jimmy Kimmel's Comments About Unvaccinated Americans Turn Heads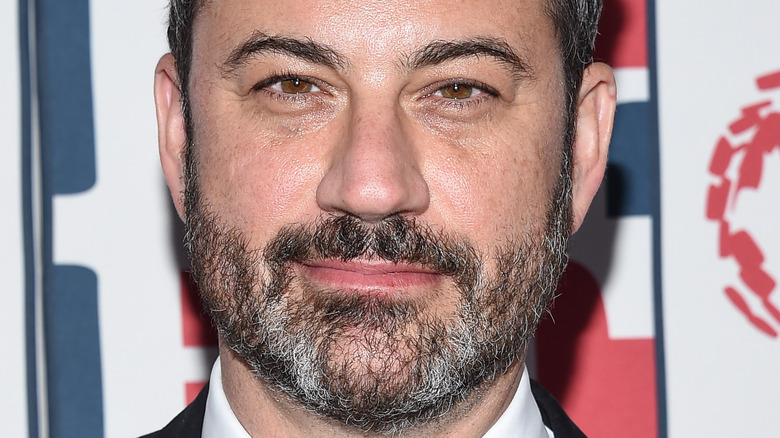 DFree/Shutterstock
On September 7, Jimmy Kimmel returned to "Jimmy Kimmel Live!" after his long summer hiatus. In early July, he announced he would be taking two months off to spend time with his family, assuring fans there was nothing wrong health-wise, but he just wanted to have a bit of a break, per Newsweek. Since then, the show has been helmed by numerous guest hosts, ranging from country superstar Maren Morris to comedians Wanda Sykes and Sean Hayes. But the show's first episode back after Labor Day saw Kimmel take the stage again, and he appeared to come out swinging.
Kimmel has never been known to toe the line with his monologues, but during Tuesday's episode, he made his opinions known about the current state of the COVID-19 pandemic in the United States, reported Deadline. He lamented the fact that Labor Day weekend saw a large increase in COVID-19 infections, saying "it was not a fun Labor Day weekend COVID-wise," and explaining that "the number of new cases is up more than 300% from a year ago." He also specifically called out Alex Jones, who "railed against Dr. Anthony Fauci and Bill Gates," on his "InfoWars" podcast, "calling them 'murderers,'" per Deadline. Kimmel also made fun of Jones' choice of drink, wondering how someone "that mad" could drink a "Top Chico," a Mexican sparkling water drink.
But Jones isn't the only person Kimmel went after. He also had something to say about unvaccinated Americans, which caused some people to turn their heads.
Jimmy Kimmel wasn't too kind to unvaccinated Americans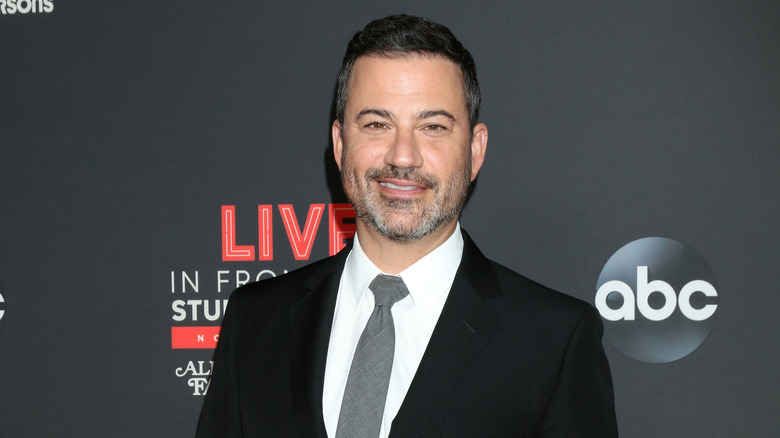 Kathy Hutchins/Shutterstock
Jimmy Kimmel spent the majority of his first opening monologue on "Jimmy Kimmel Live!" since returning from his summer hiatus talking about the coronavirus pandemic. He mentioned the increase in case numbers since last year and also the new treatment option some are taking to potentially fight the disease: ivermectin, an anti-worm medicine typically used to treat livestock. The usage of ivermectin has become so widespread that the FDA had to put out a statement detailing why it is not a good idea to use that drug to treat or attempt to prevent COVID-19 infections. Kimmel called these people "pan-dimwits," reported the New York Post, stating that people will take "this livestock medicine to fight the coronavirus, but they won't take the vaccine. It's like if you're a vegan and you're like, 'No, I don't want a hamburger, give me that can of Alpo instead.'"
Kimmel also touched on the fact that people have been poisoning themselves by taking ivermectin, and mentioned what he thought hospitals should do if they start to become overcrowded. "Dr. Fauci said if hospitals get any more crowded, they're going to have to make some very tough choices about who gets an ICU bed," he said, via the New York Post. "That choice doesn't seem so tough to me. Vaccinated person having a heart attack? Yes, come right on in, we'll take care of you. Unvaccinated guy who gobbled horse goo? Rest in peace, wheezy."