Amanda Bynes Returns To Social Media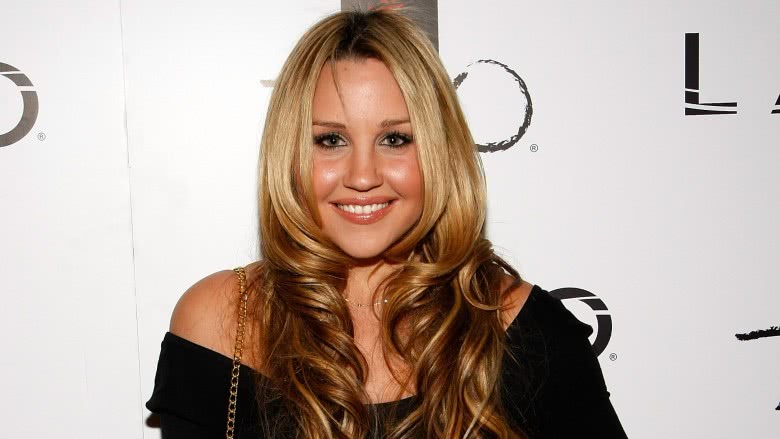 Getty Images
Amanda, we've missed you.
Former Nickelodeon star Amanda Bynes took to Twitter on April 23, 2017 to share a sweet and simple message with her 3 million followers. "Stopping to smell the flowers on a gorgeous Sunday," Bynes wrote, posting a photo of herself and a friend next to an assortment of beautiful bouquets.
Bynes, 31, looks happy and healthy in the picture, posing in a black top, gray joggers, and black flats—a far cry from the blue wig-wearing days of her past. After getting arrested multiple times, allegedly starting a fire a someone's driveway, and claiming that her father had a microchip implanted in her brain, Bynes now appears to be on the up and up, after having gotten the help that she needed. In Oct. 2014, she was admitted to Las Encinas Hospital and, according to E! News, was diagnosed as bipolar and manic depressive.
In 2015, Bynes pursued her passion for fashion and re-enrolled in classes at the Fashion Institute of Design & Merchandising, after being kicked out a year earlier. It's unclear if Bynes is still attending classes at FIDM today.
The Hairspray (2007) actress last posted on Twitter in Feb. 2017, accusing someone of impersonating her and disputing rumors that she was pregnant and engaged. "I am not @persianla27. I am not getting married and I am not pregnant," Bynes wrote. "I don't understand why twitter won't take @persianla27 down."
"I have asked repeatedly. This person continues to impersonate and harass me and twitter needs to take the account down," she continued.
Prior to these tweets, Bynes last updated her fans in Aug. 2016, filling them in on how she was enjoying FIDM. "I am really loving school and I feel that I am learning a lot." she wrote. "I enjoy all of my classes and my teachers are excellent."
We hope that Bynes' latest post is a just a taste of what's to come—now that she's received the treatment she needed, maybe The Amanda Show (1999-2002) star is ready for a comeback.