What You Didn't Know About Priyanka Chopra's Pageant Career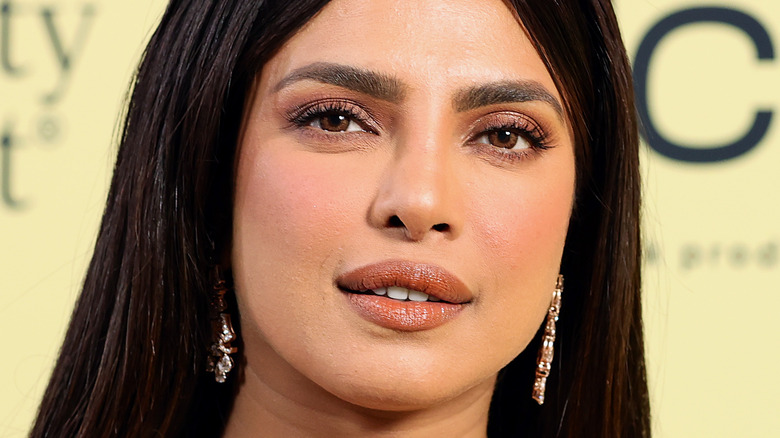 Rich Fury/Getty Images
Controversies, pageant titles, high-profile relationships — sometimes there's so much that goes into making a star. Priyanka Chopra would know that. Her journey from a small city in India to the Oscar red carpet has all the attributes to make a remarkable career, one that's celebrated by millions of fans in India and across the world.
Chopra's rise to fame has been anything but obscure. From winning a national award in India to being on Time's 2016 list of 100 Most Influential People, the "Desi girl" has seen it all. Chopra's transformation has been astounding, too. Per Vogue, she has more than 50 Bollywood movies, an American TV show, and two Hollywood films to her name. She was 17 years old in 2000 when she competed in Miss India, where she was crowned the first runner-up. The same year, she participated in the Miss World beauty pageant and went on to win the title. Her Bollywood debut in 2003 was followed by several hits, and she became a household name in no time.
Much has been said about Chopra's Bollywood career and journey to Hollywood. Her marriage to Nick Jonas in 2018 also garnered many media headlines. The details of her pageant career now seem to be a thing of the past, but that doesn't mean they are forgotten. Her journey to becoming the Miss World beauty pageant in 2000 is unique. Read on to learn more about Chopra's pageant career that shot her to fame.
Priyanka Chopra's entry to the Miss India pageant was a secret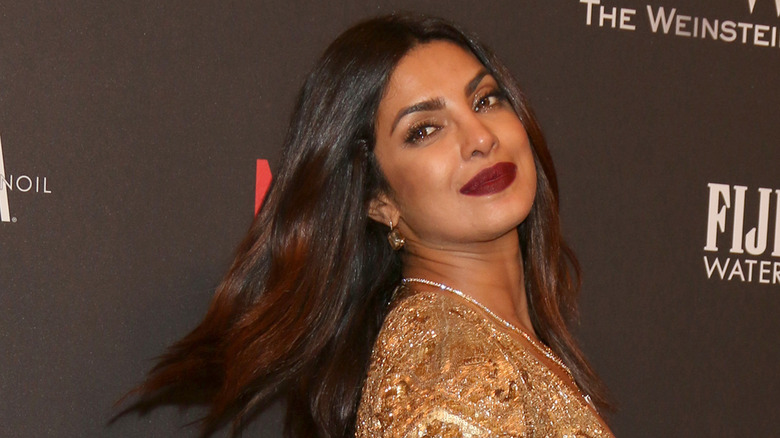 Kathy Hutchins/Shutterstock
Priyanka Chopra's parents were military doctors. In a 2016 interview with The Guardian, Chopra recalled going to Iowa at 12 years old to see how her cousins in America were schooled. Her parents even agreed to have her study with her extended family. But it didn't work out too well for young Chopra. Recalling the racist remarks she heard from other children at school, Chopra said that her experience as a schoolgirl in Iowa was "supremely scary."
Chopra returned to India four years later. She was 16 at that time. In her words, she had "grown in pretty much the right places." She found herself being followed by boys, and this made her father feel worried. "My dad was terrified and he literally turned our house into a jail," she revealed in the interview. "He put wrought-iron bars on my windows — because one guy had jumped from another terrace onto my balcony — and a big lock on the front door. I wasn't allowed to wear tight clothes or tight T-shirts. We had a big clash of egos."
Chopra's father wasn't much approving of all the attention bestowed on his young daughter. His mother, however, had other plans. She secretly enrolled her in the 2020 Miss India contest. "I was supposed to be an engineer, so I felt like destiny's other favorite child," she told The Guardian in 2016. "Besides Beyoncé," she added.
Priyanka Chopra did not expect to win the beauty pageant title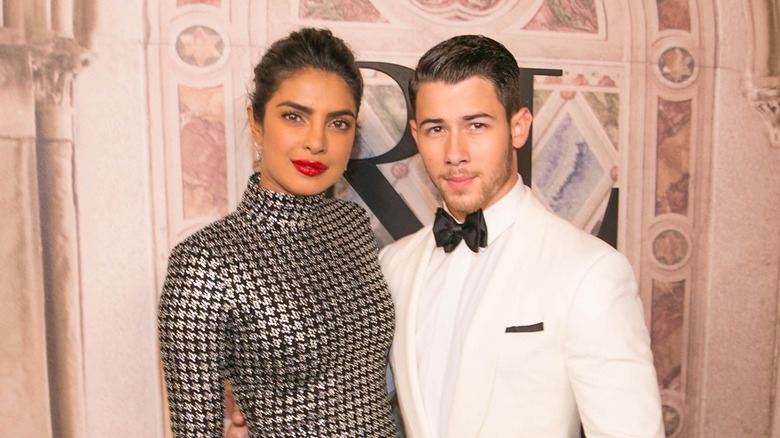 Hugo A.K.A. Sppider/Shutterstock
The best things in life come unexpected. Priyanka Chopra didn't expect to win the title. In 2020 — the year which marked 20 years of her pageant win — the star shared a video on her Instagram profile, where she revisited her modeling days. "Miss India pageant in 2000! This is where it all began... If you've never seen these before, you are in for quite a treat," she captioned the Instagram video.
"That was crazy. I never, ever expected to win. I was not supposed to. I had a train booked and I was supposed to go back and give my board exams, and I had a crown on my head. It was crazy. Life just — It's been 20 years and I haven't looked back up until now," said a beaming Chopra in the video. Chopra also revealed that her hair was changed immediately for her pageant performance so that the crown could fit her head. She also recalled the question she was asked during her final performance and complimented her old self for the "profound" answer.
Looking at Chopra watching her old self from 20 years ago, it's evident how far she had come in her journey to success as an artist, and how much she appreciated most parts of her journey and her self-growth. Looking at her photographs, she also recalled having "so much hair" back then. "These are the pictures that sent me to Tinseltown," she chuckled.