The Real Reason Zoe McLellan Left NCIS: New Orleans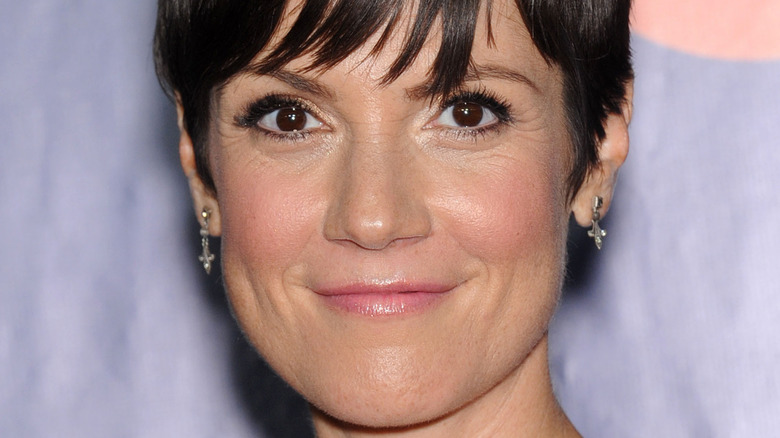 DFree/Shutterstock
Little warning was given to Zoe McLellan before she auditioned for the role of Special Agent Meredith "Merri" Brody in the "NCIS" universe, but the actor seemed like a perfect fit for the role. McLellan had previously appeared in the series "JAG," which "NCIS" was a spinoff from, per NOLA.com. She received a call from her agent to audition as Agent Brody who would be the co-star on "NCIS: New Orleans," and even though she was only given mere hours to prepare, McLellan was confident. "Never before have I felt that strongly about a role. I just felt, 'I need to play her. This is my part,'" she said in 2014.
McLellan was offered the role, and before she accepted was given advice from "NCIS" honcho Mark Harmon. "Mark did warn us, 'You may have some — you will have some — long hours.' We have some high standards to live up to," McLellan told NOLA.com. Her work ethic shined through in the first two seasons of "NCIS: NOLA," to the point that she was described as "a female version of Mark Harmon" by Harmon's own publicist.
In 2016, it was reported by TVLine that McLellan would not be returning for Season 3 on "NCIS: NOLA" over a "creative decision" that involved Agent Brody's problematic relationship with a corrupt Homeland Security agent. Later, disturbing details surrounding McLellan's reason for exiting would surface.
Zoe McLellan was reportedly forced out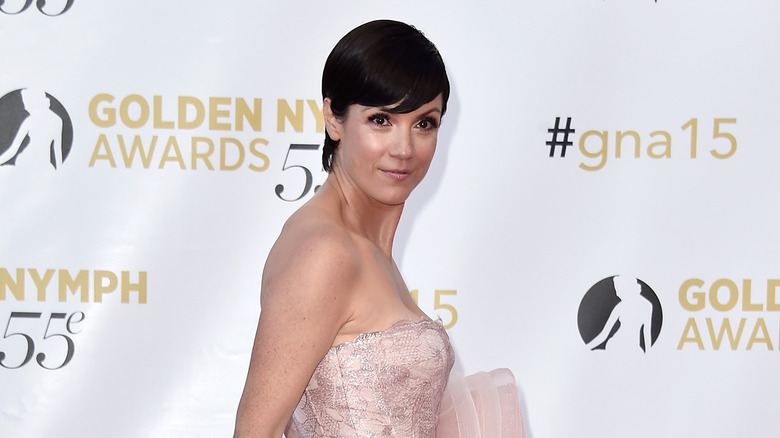 Pascal Le Segretain/Getty Images
Brad Kern took over showrunner duties on "NCIS: New Orleans" in early 2016, and he was allegedly behind Zoe McLellan's departure from the series. In late 2017, Variety reported Kern had been accused of sexual harassment and making "racially charged comments" on the job. Reportedly, Kern hired one actor because a CBS executive said they "wanted to f**k her." The outlet also reported the former showrunner wanted to fire McLellan "because, in his view, men didn't find her 'f**kable,'" as per sources. McLellan did not comment on the situation.
The original "NCIS: NOLA" showrunner, Jeffrey Lieber, provided more details about McLellan's departure in an interview with Vulture in 2019. Lieber was impressed with the actor's work as Agent Brody, but received a "great deal of pressure to get onboard with the firing." While Lieber was showrunner, he was confused by orders to release McLellan because she was well-received by viewers. "Every time the show was tested, Zoe got the same or better scores as the other second lead on the show," he told Vulture.
Kern believed the issue could have stemmed from Agent Brody being underdeveloped, so he made a conscious effort to flesh out the character. Eventually, Lieber learned the source of the issue came from former CBS executive Leslie Moonves. "Finally, one powerful man putting pressure on me just admitted to me that the problem was that Les didn't find her 'f**kable' enough," Lieber told Vulture. Keep reading to find out the heartbreaking turn McLellan's life took post-show. 
A warrant was issued for Zoe McLellan's arrest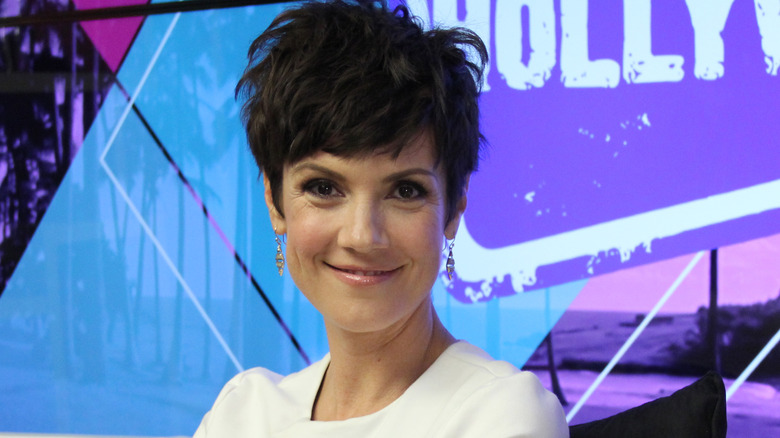 Young Hollywood/Getty Images
After departing "NCIS: New Orleans," Zoe McLellan found steady work on other notable shows such as "Suits" and "Designated Survivor," per IMDb, but her career came to a halt after personal issues surfaced. In July, it was reported by TMZ that a warrant had been issued for McLellan's arrest dating back to May. The actor's ex-husband, J.P. Gillain, alleged that she had taken their son, Sebastian, and disappeared. The arrest warrant was issued on "charges of kidnapping, child custody deprivation and child stealing."
The story between McLellan and Gillain took multiple dark twists and turns. He had previously been arrested and imprisoned in January 2020 for charges of assaulting their son, per CinemaBlend. Four months later, Gillain was released and exonerated. Afterwards, Gillain alleged that McLellan had plotted to have a guard kill him while he was in prison. "I didn't do any of that. It's a complete fabrication," he told Radar in July, in regards to the charges that landed him in prison. "Zoe's psychological and mental state is not normal," Gallain claimed. At the time of the interview, authorities had yet to track down McLellan and her son. 
In a separate interview with Radar in July, Charlie Barber — another man who was romantically-linked to McLellan — corroborated Gillain's accusations that the actor wanted to harm her ex-husband while he was in prison. Her whereabouts remain unknown.