Which Real Housewives Of Salt Lake City Are Mormon?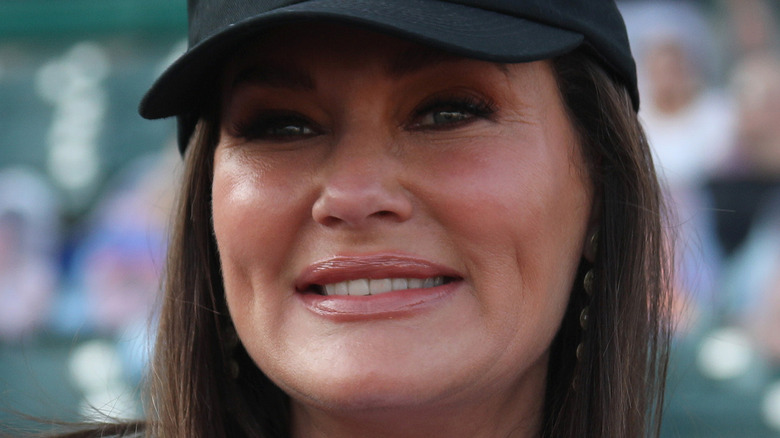 Rob Kim/Getty Images
When the "Real Housewives of Salt Lake City" was announced at BravoCon in November 2019, Bravo fans were thrilled to have some fresh blood in the mix. But given that Salt Lake City is in Utah, the center for Mormonism in the United States, some were rightfully concerned about what "RHSLC" would even look like given that many Real Housewives values — like boozing and in-fighting — don't seem to be in line with Mormon values. 
Luckily, the women delivered a stellar Season 1, though some took issue with the way that Mormonism is portrayed on TV. One reviewer for Deseret News wrote, "Let's get this out of the way. The premiere doesn't do itself any favors in appealing to members of the church. Even me — not a member of The Church of Jesus Christ of Latter-day Saints and avid coffee drinker — found myself fact-checking a lot of the claims and remarks about the church and its members. At one point, there's a discussion between the women about church member do's and don'ts (many of which are inaccurate), and how the church has 6 million members (it actually has 16.5 million)."
Maybe they got things wrong because, surprise, surprise, many of the "RHSLC" women aren't even Mormon. Read on to find out who actually is. 
Not all the women are Mormon
While Utah is certainly home to many Mormons, that doesn't mean that everyone in the state is Mormon. And the women of the Real Housewives of Salt Lake City also all have different backgrounds. According to Bravo, only Lisa Barlow and Heather Gay are actually Mormons. And even they don't really represent that full spectrum of Mormonism. Barlow describes herself as "Mormon 2.0" in her show bio. " She is not one to adhere to all of the traditional and strict Mormon rules," the bio reads. 
Likewise, Gay's bio reads, "A devout Mormon from birth, Heather Gay was married to Mormon royalty for 11 years, but has distanced herself from the church after her divorce. A self-proclaimed 'good Mormon gone bad,' she now considers herself "Mormon-ish" as she plays by her own rules." So if you come to RHOSLC for info about how modern day Mormons actually live, you are definitely in the wrong place. 
Season 2 newcomer Jennie Nguyen was born in Vietnam but has lived in America for years. It's unclear whether or not she is Mormon, but her bio does mention that her husband is on the prowl for a sister wife. 
The other women do take religion seriously, though
Although only three cast members seemingly identify with some type of Mormon religion on "The Real Housewives of Salt Lake City," the other women are also very religious. Mary Cosby is the head of a Pentecostal megachurch, a role handed down to her through her family. Jen Shah is Muslim, Meredith Marks is Jewish, and Whitney Rose is a former member of the Mormon church but no longer practices. 
She, along with Heather Gay, makes many statements about how they found the church to be too strict for them and even alleges that racism, homophobia, and sexism abound in the church, something that has displeased many Mormon influencers, per Vice. As Heather laments on the show, per the outlet, "[I was taught] not to drink, smoke, swear, love rap music, love Black men, love homosexuals," during her youth." 
So religion does play a much more central role on "RHOSLC" than say, the New York, Potomac, Atlanta, Beverly Hills, or Orange County women. Still, boozing, parties, and romance talk are not off the table at all, so anyone looking for any form of devout religion on-screen likely won't find "RHSLC" taking them to Church, so to speak.