The Truth About Ariana Grande's Makeup Brand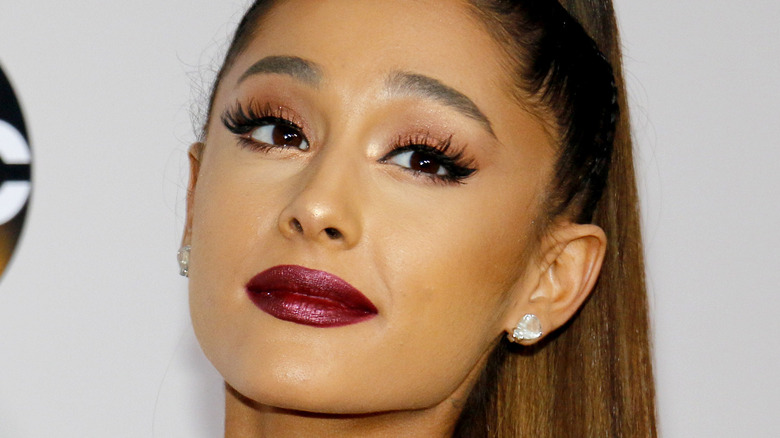 Tinseltown/Shutterstock
Celebrities have long been associated with beauty and style. For decades, they have lent their faces to countless advertisements for various beauty companies, and some have even been appointed as "brand ambassadors." As the beauty industry expands, celebrity partnerships have extended beyond posing for photoshoots and filming advertisements. Numerous celebrities — from Kylie Jenner to Rihanna to Lady Gaga to Selena Gomez — have started their own beauty brands with major success. Another celebrity who has added "beauty entrepreneur" to her long list of achievements is Ariana Grande.
On September 9, Grande announced on Instagram that she's launching her own beauty brand, r.e.m. beauty, after hinting at it over the past year, according to CR Fashion Book. While some details about the brand are still being kept under wraps, it looks likely that Grande will have another successful business venture on her hands. Here's everything we know so far about her upcoming makeup brand.
Ariana Grande's collection will first focus on the eyes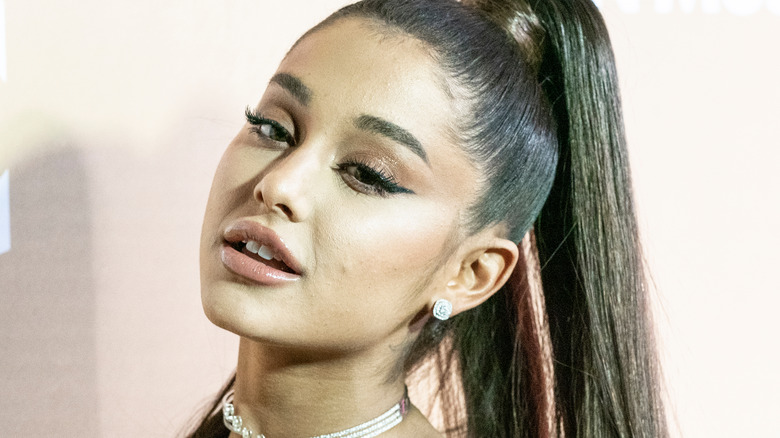 Lev Radin/Shutterstock
Ariana Grande excited fans when she released a promotional video for her upcoming beauty brand, r.e.m. beauty, on Instagram. In the video, she's hanging upside-down in a '60s-inspired mod outfit while her head is stuck inside a vintage TV. "The lunar age has begun," says a voice-over in the clip, which means that the brand is slated to drop very soon. Another post teased it's "coming this fall."
To coincide with the launch, Grande graced the cover of Allure for their "Best of Beauty" issue and spilled some of the details on what products fans can expect from r.e.m. She revealed that the brand has been in the works with Forma Brands for two years and will release their products in "drops," as other fashion brands have done with their collections. The first drop centers on the eyes, which Grande describes "as main storytellers and sources of communication." "I feel like you can emote more with your eyes than you can articulate sometimes," the "God Is A Woman" singer explained.
Eye products that she plans on dropping include fine-point eyeliner markers, matte liquid eye shadows, glittering eyeshadow toppers, and mascara. There will also be a lip drop following, along with a highlighter drop in the future. So far, it looks like Grande's brand is makeup only, as E! News reported that the r.e.m. trademark on the United States Patent and Trademark Office website only listed complexion products for the launch.
Ariana Grande had a hard time keeping her brand a secret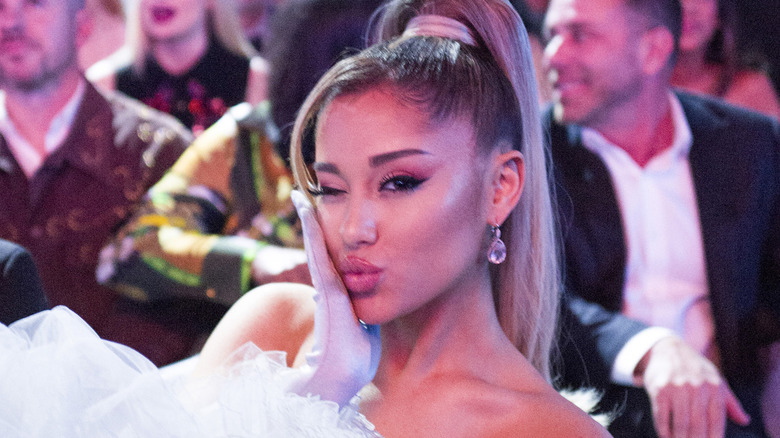 John Shearer/Getty Images
While r.e.m. beauty isn't technically Ariana Grande's first foray into beauty (she's released several successful fragrances in the past), she admitted that she had a hard time keeping the beauty line a secret. "Coveting the secret for the past two years and having testers and samplers in my purse, and people asking me, 'Oh, I love your highlight, what are you wearing?' And me being like, 'I don't know', sweating,'" Grande told Allure. She added that the brand's conception wasn't because she wanted to hop on the "bandwagon."
"I've thought a lot about this, of course, because I don't want to just hop onto any bandwagons ever. I think that ... I wear my peers' makeup as well, just like I listen to their music. I'm not going to say, 'Oh, there's too many female artists," she added. "I love and I'm [a] huge fan of my peers that do both, and I think that it's just another way to tell stories. Because you can never have enough makeup, just like you can never have enough music."
With Grande's enthusiasm and confidence, it looks like r.e.m. beauty will be another hit for the "Positions" singer.