The Real Meaning Behind Kacey Musgraves' 'Cherry Blossom'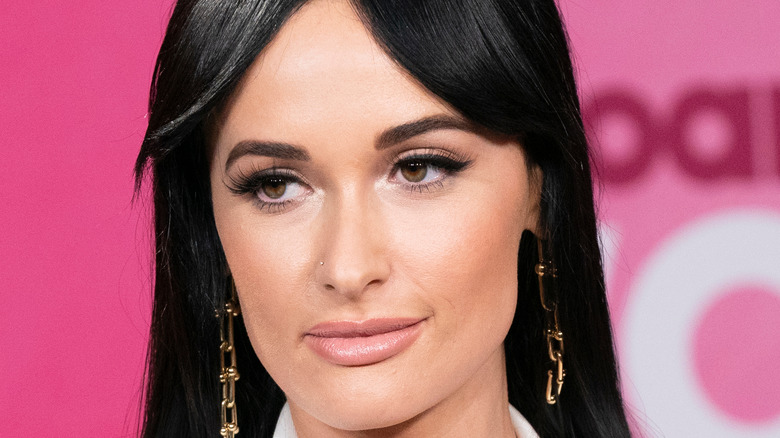 lev radin/Shutterstock
It's not hard to know what Kacey Musgraves is hinting towards in her new album "Star-Crossed" which was released on September 10. Her album is in direct juxtaposition to her 2018 album "Golden Hour," which won Album of the Year at the 2019 Grammy Awards.
"Golden Hour" portrayed the new bliss of marriage and learning to trust in the emotions of songwriting, per NPR. Comparatively, her newest album "Star-Crossed" is blatant in the theme of heartbreak, sadness, and then finding yourself again. (Musgraves and her husband, Ruston Kelly, divorced in 2020.) In the opening song, called "Star-Crossed," Musgraves sings, "I signed the papers yesterday / You came and took your things away / And moved out of the home we made / I gave you back your name."
While the lyrics in the opening song are apparent, that doesn't mean every song sees an upset Musgraves, singing the slow melodies of heartbreak. In fact, some of the songs deliver slight pop tunes, including the third song on the album "Cherry Blossom." While Musgraves' new album is undoubtedly about heartache, what is the real meaning behind "Cherry Blossom"?
'Cherry Blossom' finds love is fleeting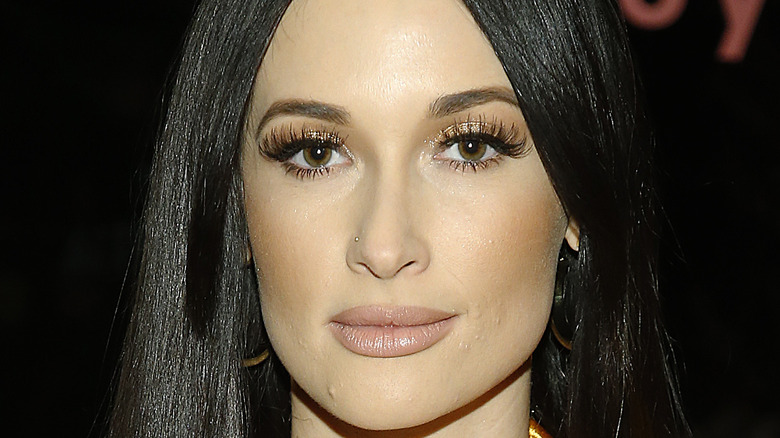 John Lamparski/Getty Images
Country music star Kacey Musgraves is not afraid to try new things. As Musgraves told NPR, she never wants to just make country albums to be able to say she is "country" — instead, she is inspired by different sounds and beats and uses that to her advantage. And that is obvious in her new album and song "Cherry Blossom."
"Cherry Blossom" finds itself teetering the line of country-pop. But the song also finds itself teetering a new relationship. Musgraves sings, "We happened quickly, as humans do / Summer was coming, and change was too / Look at me now, I'm fallin' at your feet / I'm your cherry blossom baby / Don't let me blow away."
And using a cherry blossom tree as the metaphor is no coincidence to Musgraves who is a methodically thought out singer. In Japanese culture (she mentions Tokyo in the song), cherry blossom trees represent fragility, and that while life may be beautiful, life is short. The tree represents the sweet acceptance of appreciating every moment before it's gone. So while the song envisions Musgraves as a cherry blossom tree, hoping to hold onto her love with her now ex-husband Ruston Kelly, it seems she knew their love would be fleeting.
Kasey Musgraves' album dives deep into her emotions after her divorce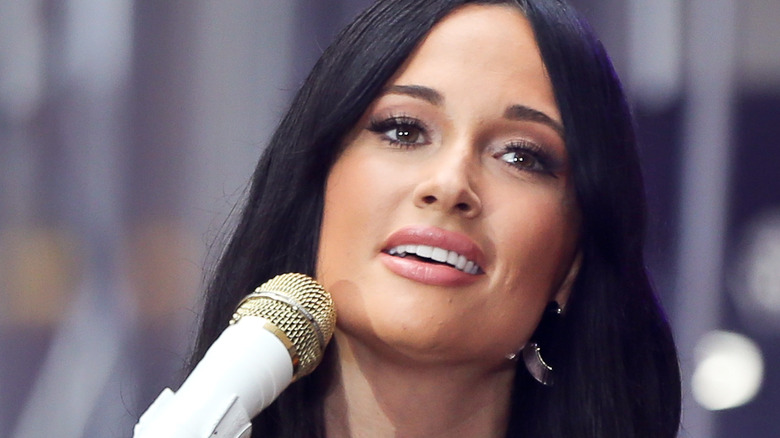 Debby Wong/Shutterstock
"Star-crossed" puts it all out on the table for listeners. There are no Taylor Swift-Esque Easter eggs for Kacey Musgraves fans to find in the album, no lyrical interpretation, it is all spelled out. Musgraves lets everyone know she is heartbroken, but she also can find herself again.
The album is a three-part saga as Musgraves put it. And even the song titles show how Musgraves grows from beginning to end. The album begins with Musgraves setting the scene of her divorce to questioning herself in "good wife," to realizing that love would be enough, "if this was a movie," but that life is not a movie. By the end of the album, the growth is apparent with titles ranging from "keep lookin' up" to "what doesn't kill me" to finally "there is a light."
When speaking with NPR, Musgraves spoke about all the different themes her new album contains, "You can easily say it is a post-divorce album, which yes, it is factually on paper. But this album is full of a lot of love and gratitude for that person, for Ruston, for my life, and my ability to explore all the emotions as a songwriter."