The Real Reason Star Jones Left The View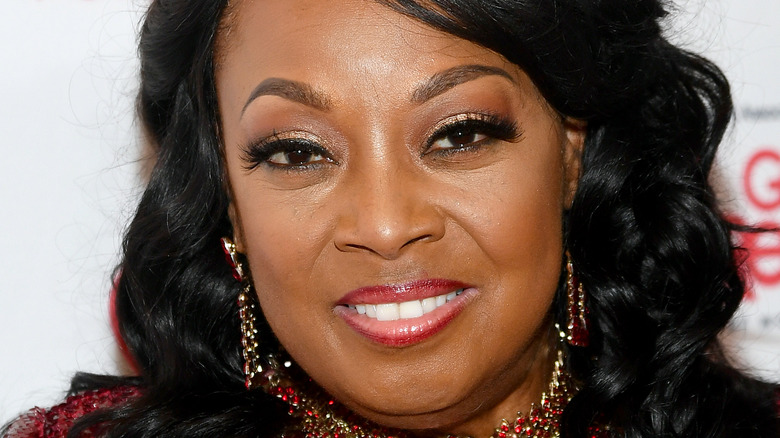 Mike Coppola/Getty Images
The Emmy-award-winning talk show "The View" is known for its heated debates, the hot topics section, and the whirlwind of celebrities who join the show. Since its debut in 1997, the show has maintained its prominence and kept a rotating panel of interesting — and sometimes provocative — panel hosts.
As the show began its 25th season on Sept. 7, the season's panel consists of Whoopi Goldberg, Joy Behar, Sunny Hostin, and Sara Haines. Last year, Meghan McCain announced she would not be returning to the show. In her place will be a rotating panel of guest hosts, in addition to the show's new "Flashback Friday," where former hosts will return to their show seats for the day. One flashback Friday star includes Star Jones, who appeared on the first flashback Friday on Sept. 10.
Jones joined "The View" in 1997 as a part of the original cast alongside Meredith Vieira, Debbie Matenopoulos, Joy Behar, and moderator and creator Barbara Walters. In 2006, Jones stated that she would be departing from the show in an announcement that surprised many. Yet, now that Jones has stepped back into her former seat on the show for a day, let's look at why she left "The View" in the first place.
Star Jones left The View because of the network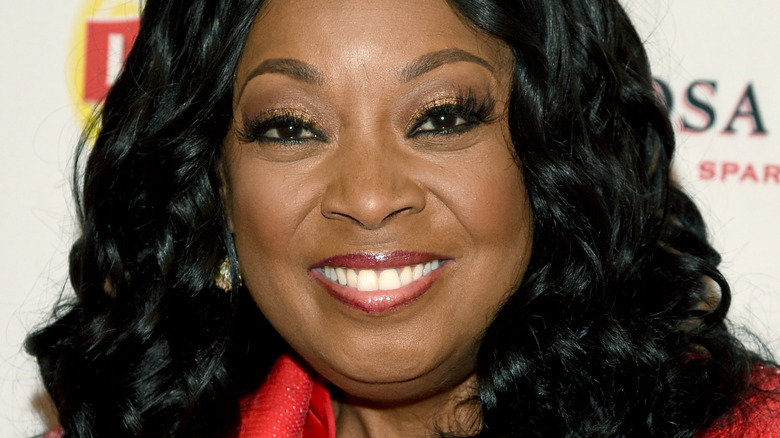 Bryan Bedder/Getty Images
Star Jones leaving "The View" came as a shock to many who watched the show that Tuesday, per Today. The announcement also shocked Jones' co-star and creator of the show, Barbara Walters.
According to The Hollywood Reporter, the network chose to not renew Jones' contract for the upcoming season. Walters stated that when the network began doing research, they found that viewers were turned off by Jones' weight loss and her wedding to her former husband Al Reynolds, per Today. "We tried to give Star time to redeem herself in the eyes of the audience, and the research just kept getting worse," Walters said, via Today. From there, Jones announced she would be leaving the show.
She later went on to say that leaving the show felt like she had been fired by the network. Years later, when she returned to the talk show to discuss women's heart health, Jones looked back on that time. "It was ugly," Jones said, via THR. "Nasty things were being said in the media, it just wasn't a good emotional time."
Where is Star Jones now?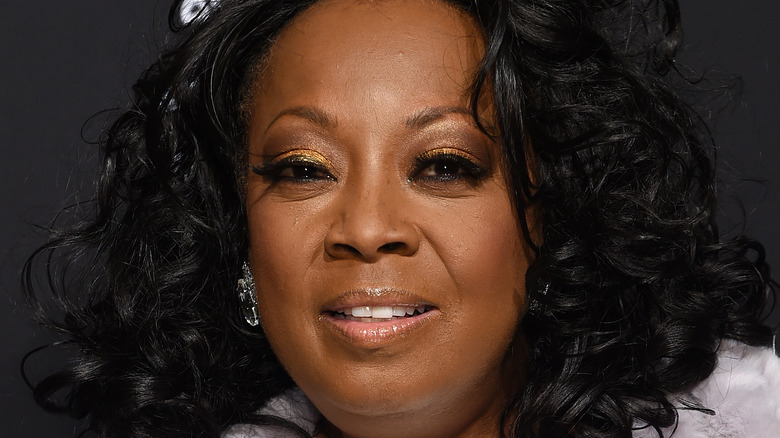 Jamie Mccarthy/Getty Images
Most recently, Star Jones reprised her role on "The View" during the show's first flashback Friday. When asked about her time on the show, Jones said she loved it. "I had such a great time. We got to chart new territory," she explained to the panel. Jones talked about being able to bring plus-size models on the show, which had never happened on daytime television, and how amazing it was to be a part of a diverse and inclusive show. 
"Just the thought of being able to introduce Black and Brown people as experts, not just TV stars, or celebrities, or sports stars, but to be a contributor was really one of my great honors," she said.
While Jones may be known for her time on "The View," or for being an esteemed lawyer, now she is also known for being an advocate for women's heart health. In 2010, Jones was diagnosed with heart disease and underwent open-heart surgery. In a February 2021 interview with NBC News, Jones talked about the importance of heart health. "I used to think that my law degree was my greatest achievement... That was a big deal to me," Jones said to the outlet. "But the biggest deal for everyone is to focus on their health."