Why Justin Bieber's VMA Acceptance Speech For Artist Of The Year Has The Internet Laughing At Him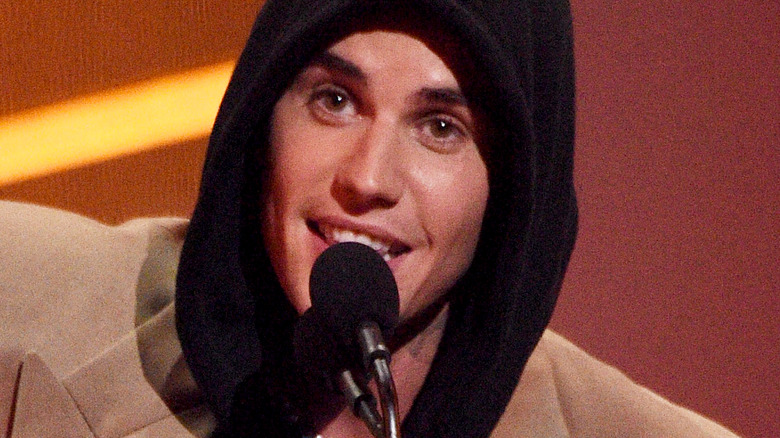 Kevin Mazur/mtv Vmas 2021/Getty Images
Justin Bieber just made a triumphant return to the MTV VMAs stage, bagging the Artist of the Year award. The 27-year-old beat other A-listers like Ariana Grande, Doja Cat, Megan Thee Stallion, Taylor Swift, and even Olivia Rodrigo, who was previously believed to be a shoo-in for the award.
On stage, Bieber gave a heartfelt speech, but it took a downturn after he mentioned the ongoing pandemic. "As we know, there's so much going on in the world as we speak," Bieber started his speech. "I know you guys have probably heard it a lot, but we are in unprecedented times right now with this COVID thing that's happening. You know, it's not a COVID thing, but it's a big deal, you know?"
The "Stay" singer seemed to quickly realize how he was quite off with the wording of his speech, to which Twitter took notice and immediately ridiculed his nonchalance.
Justin Bieber is facing Internet ridicule for referring to COVID-19 as a "thing"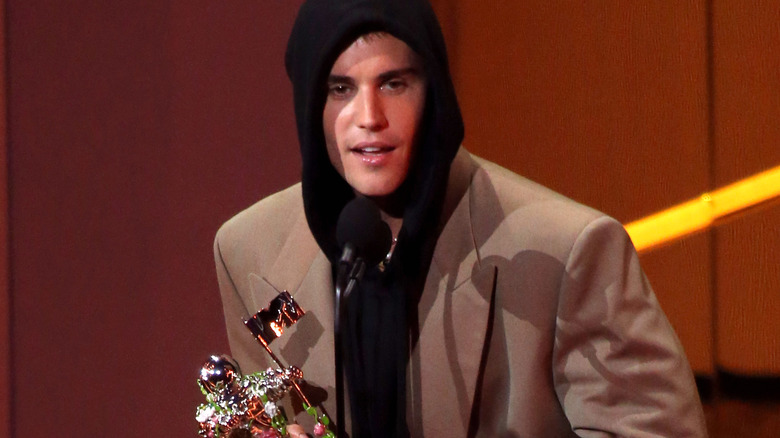 Bennett Raglin/Getty Images
Justin Bieber isn't exactly the best at giving speeches. In one of his first VMAs wins, he was also made fun of for thanking "God but [also] Jesus" on stage. This time around, the singer is facing backlash for seemingly making light of the pandemic.
"I know Justin Bieber did not call covid a 'thing,'" one Twitter user said. "Sir, this is a PANDEMIC, that has killed and hurt people, and he just called it a thing? I WANT HIM GONE." Other people were just as unforgiving, with one writing that "he's disobeyed every cdc guideline in the book throughout the past two years." There are also people who underscored how the speech made Justin seem unaware of his privilege. "Justin Bieber calling covid 'this covid thing' goes to show how unaffected celebrities and the ultra rich are by the pandemic," stated another Twitter user.
Bieber, for his part, tried to wrap up his speech on a hopeful note. "I just wanted to say that music is an amazing opportunity and an amazing outlet, to be able to reach people, and to be able to bring us all together," he continued. "I really do believe that the best is yet to come."