The Real Reason Kylie Jenner Isn't Going To The Met Gala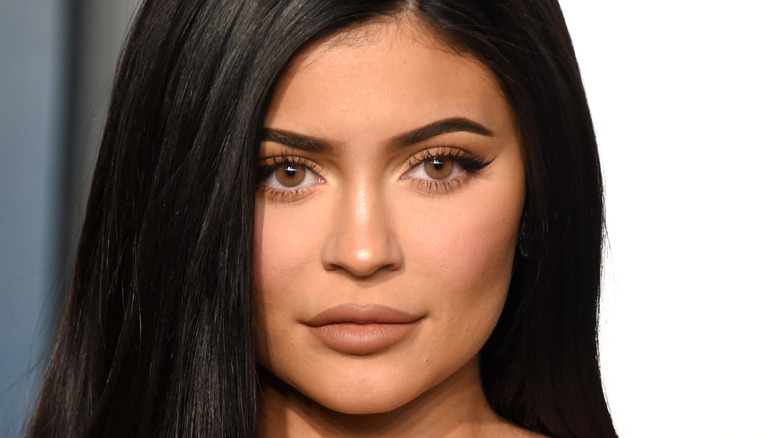 John Shearer/Getty Images
The Met Gala is set to commence on September 13, and because the event didn't take place in 2020 due to COVID-19, fans are more eager than ever to see who will show up for the big event. As Vogue reminds, the Met Gala is "the fashion world equivalent of the Oscars," and many stars take the opportunity to go all out with their most extravagant attire. This year's theme is American fashion, and the event's celebrity co-chairs include Billie Eilish, Timothée Chalamet, Amanda Gorman, and Naomi Osaka.
In the past, the Met Gala has been incredibly star-studded, with previous guests ranging from Kim Kardashian to Elon Musk. Naturally, fashion is the most important factor of the night, and there have been some truly iconic looks over the years. According to The New York Times, this year's guest list is drastically scaled-down compared to previous years, and is apparently "youth-focused." That being said, only time will tell exactly who shows up to the event this year — the possibilities are virtually endless!
While we wait in anticipation to see who will show up, there's one person in particular who confirmed that they won't be there: Kylie Jenner. The makeup mogul has attended several Met Galas in the past, but she announced that she won't be attending the 2021 event — keep reading to learn why. 
Kylie Jenner has her hands full this year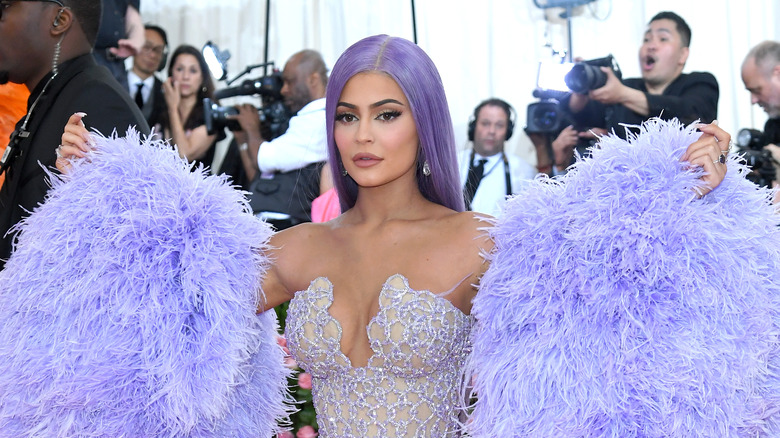 Karwai Tang/Getty Images
Kylie Jenner has been a staple at past Met Galas — but it seems that the reality star has opted to sit the 2021 event out. On September 13, Kylie shared some throwbacks of her past Met Gala looks on her Instagram story, while ultimately sharing that she wouldn't attend this year's event. "I'm so sad I couldn't make it this year," the reality star wrote. "I can't wait to see all the looks."
While Kylie didn't share specific details about why she isn't going to the Gala this year, Page Six reports that her recently-announced pregnancy is a big factor in the decision. "Kylie's pregnant and it's a lot to take on, going to such a public event," a source explained. Apparently, Kylie was approved to attend the Met Gala — and was even planning on going — but ultimately backed out because of how much energy and effort it takes to get ready for such an extravagant event. 
Though Kylie is sharing more of her second pregnancy than she did her first, she is still keeping things relatively low-key. On September 12, Kylie was notably not in attendance at the VMAs, though she did congratulate boyfriend Travis Scott for his win at the event. Clearly, Kylie is prioritizing her health and well-being during her pregnancy, and apparently big, elaborate, star-studded events don't meet the criteria!