Who Are Morgan Stewart's Parents?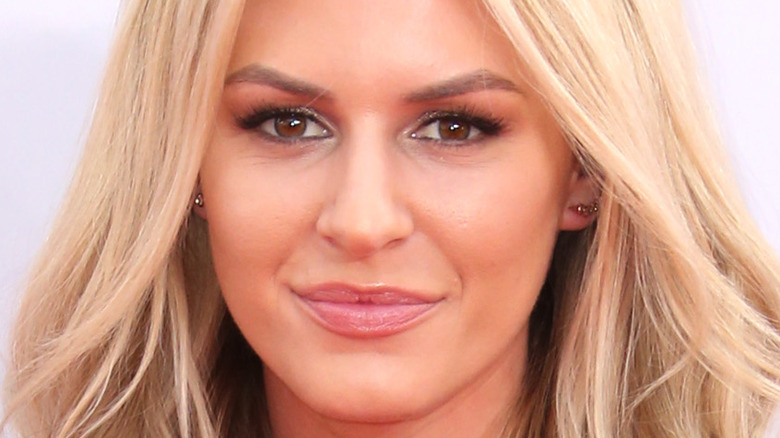 Kathy Hutchins/Shutterstock
When E! came out with a new reality television show, "Rich Kids of Beverly Hills," back in 2014, the world discovered Morgan Stewart, who appeared as an original cast member on the series. In the reality show, viewers are introduced to a group of wealthy young adults who live incredibly privileged lifestyles out of the pockets of their parents. 
While Morgan entered the public eye through "Rich Kids of Beverly Hills," living off her parents isn't all she does. According to The Cut, she is a blogger for the website, BoobsandLoubs.com, which features posts that detail her luxurious lifestyle and her day-to-day activities. The Beverly Hills native has also created her own sportswear brand by the name of Morgan Stewart Sport, and is often hailed for her enviable fashion sense. Now, she may be best known for her hosting gig on E!'s "Nightly Pop."
Although the influencer married fellow "Rich Kids of Beverly Hills" co-star Brendan Fitzpatrick, the romance didn't last and the two divorced in 2019. Morgan didn't waste time in finding another beau, and married musician Jordan McGraw at the end of 2020. They welcomed their daughter, Row Renggli McGraw, in February, per People, and Morgan is currently pregnant with her second child, according to Today. While Morgan boasts a multi-million-dollar net worth, she wouldn't have gotten to where she is today without the help of her outrageously loaded parents. But who are they? Keep reading to find out!
Morgan Stewart's parents are swimming in money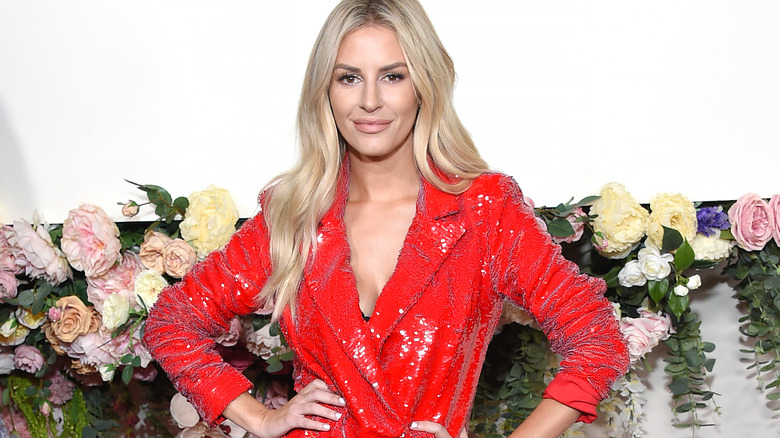 DFree/Shutterstock
Morgan Stewart owes her "Rich Kid" status to her father, Herb Stewart, and his highly successful company, H Construct, Inc., per Bustle. The famous architect's company specializes in restoring dilapidated and historical buildings and sites in addition to creating high-end retail projects. According to the About page of the business's website, Morgan's father is a big deal. "Herb has been featured in multiple architectural publications world-wide for his ability to transform space into functional and sophisticated living areas," it boasts. It also reveals that nine of the multi-national flagship stores on Rodeo Drive can thank their upgrades and restorations to Stewart. Luckily, Morgan is a single child, meaning all the wealth her father rakes in is solely hers to enjoy.
It would appear that Morgan's father's profession alone has allowed the family to live such a cushy lifestyle. Her mother, Susan Stewart, seems to benefit from her husband's success just like her daughter. Morgan put her mother's job status in her own words (via Bustle). "My mom puts up with me and that's pretty much been her job," she quipped. Morgan also revealed in Justin Anderson's podcast that the family benefits from a close relationship and that she feels grateful for the advantages she has been given in life. "I'm very fortunate," she said. "Everything I ever needed, I had." This cannot be debated, as the social media influencer claims a net worth of around $5 million, as per Celebrity Net Worth.
Morgan Stewart appreciates her good fortune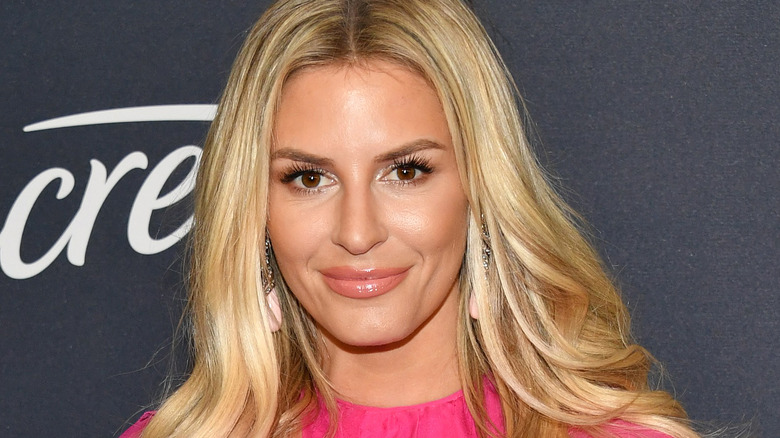 Amy Sussman/Getty Images
Morgan Stewart strives to not embody the stereotypical mold of a rich kid who spends their lives basking in the endless flow of money from their parents' pockets. She does enjoy this perk, but she also appreciates the good fortune she's been given and wants the world to know that her goal is to always stay grounded. And despite the connotation that comes with her title as a "Rich Kid," Stewart emphasizes that she is just like anyone else, per Hello! Magazine. In an interview with the publication, the businesswoman said, "I'm someone who doesn't taken anything for granted. I have kept my feet on the ground." She added, "We have been raised to be very appreciative and we just want to make sure that we give back to people in a less fortunate position." 
Morgan aims to give back to her community as much as she can, which was evidenced by her efforts to assist in the COVID-19 pandemic. The reality television star transformed the factory that produces the merchandise for her sportswear line, Morgan Stewart Sport, into a mask-producing factory, according to Yahoo!. Of the masks that were produced, she donated 7,500 to the UCLA relief fund. "I'm somebody that always wants to be involved and on the forefront of these things and take action ... in a way that's helpful," Morgan explained of her efforts to lend assistance during the pandemic. "I was so happy to be able to help in that capacity," she added.