Brie Larson Credits Famous Friends For Saving Her Life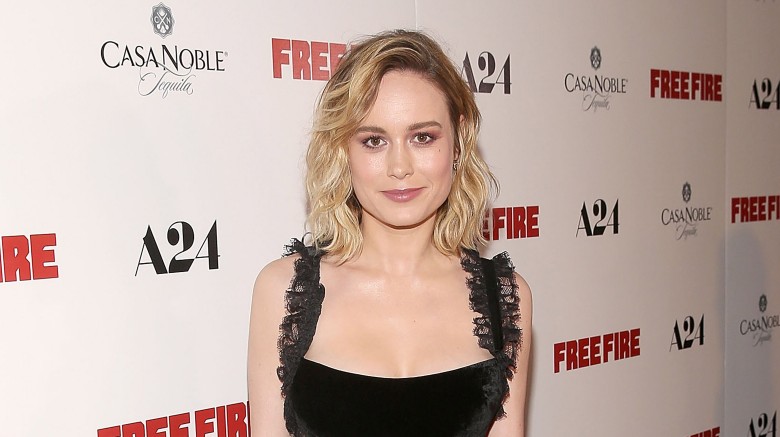 Getty Images
Brie Larson is one of Hollywood's leading actresses, but even she sometimes has trouble navigating the pressures of celebrity.
In her April 2017 Vanity Fair cover story, the 27-year-old revealed that the massive success of the 2015 indie drama Room—for which she won the Oscar for Best Actress—was as isolating as it was overwhelming. "I felt lonely and bad sometimes," she admitted. "I was embarrassed to keep talking about myself."
Enter Emma Stone and Jennifer Lawrence—Larson's Academy Award-winning peers, who were more than happy to reach out and offer support. "Emma wrote this beautiful e-mail out of nowhere," Larson revealed. "And then one day Jen sent me a text message after she saw Room, and we started talking." Eventually, the epic group chat included the likes of Lena Dunham and Amy Schumer.
Larson told the publication, "[They] saved my life. I was able to talk with them about everything that was going on in my life, and it was with people who had been through it before and are also hilarious."
Now that she's gotten a better handle on fame, Larson, who is gearing up to star in Captain Marvel (2019), is using her newfound platform for good. As Nicki Swift previously reported, following her harrowing performance as a victim of rape and kidnapping in Room, she has become a powerful advocate for sexual assault survivors.
And even her smaller gestures speak volumes. In Feb. 2017, Larson notably refused to applaud after handing Casey Affleck the Oscar for Best Actor, due to his alleged history of committing sexual assault. The quiet statement made headlines, and at the premiere of her latest film, Kong: Skull Island (2017), Larson told Vanity Fair, "I think that whatever it was that I did onstage kind of spoke for itself. I've said all that I need to say about that topic."
For now, however, she's simply tweeting her endearing excitement over her Vanity Fair cover. "This is CRAZY!" she wrote. "Thank you @VanityFair for this chance to blow my mothers [sic] mind. I'm so grateful."