Fans Are Becoming Increasingly Concerned About Britney Spears. Here's Why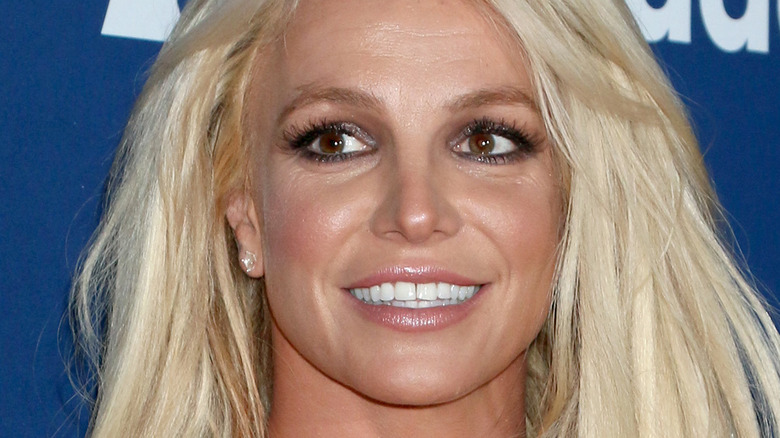 Kathy Hutchins/Shutterstock
Britney Spears' fans have had more than one reason to celebrate in recent days. After 13 years, her father Jamie Spears gave up the fight to maintain control of her life and filed a petition to end her conservatorship, per CNN. Not long afterward, her boyfriend of nearly five years, actor and fitness model Sam Asghari, brought her one step closer to making her dream of getting married again come true by popping the question.
However, some fans were wary of Asghari's proposal. There were suggestions that he was only marrying Britney because she was seemingly about to regain control of her fortune, and "The Help" star Octavia Spencer even responded to Spears' engagement post on Instagram by advising her to get a prenup. (For the record, the "Stronger" singer has reportedly started the process of having a prenup drafted up, per TMZ. Her new lawyer, Mathew Rosengart, is said to be helping her). 
Although Britney might be making smart moves to ensure that her purse will be well-protected, the pop star recently did something that has fans concerned about her well-being.
Britney Spears' Instagram disappears, and fans freak out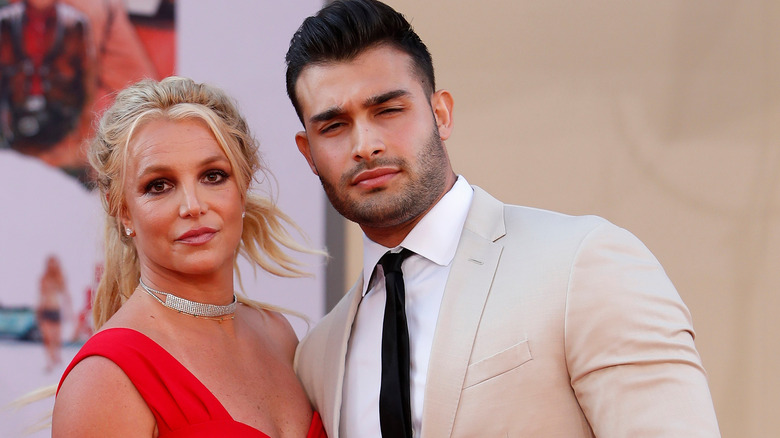 Kathy Hutchins/Shutterstock
On September 14, Britney Spears reportedly posted a message on Instagram that referenced her conservatorship and her long battle to free herself from it. In addition to taking away her ability to spend her money as she pleases, she's said that it prevents her from getting married or having her intrauterine device (IUD) removed so that she can get pregnant, which is something she wants. In other words, there's a lot on the line for her. "Growing up in a world where basically almost everything I did was controlled by someone else... I hope this message gets to people who have been confused or manipulated by a system !!!!" Spears' post read, per Variety. "No ... you're not alone and no ... you're not crazy !!!! People need to hear this before it's TOO LATE !!!! I've waited 13 years and counting for my freedom !!!!!"
Sometime after she shared the message, Spears seemingly deleted her Instagram account. It was where she announced her engagement, showed off her dance skills, and shared the story of how she burned down her home gym. And now that it's gone, the Twitterverse is naturally freaking out. "Last time Britney Spears' fans trended #WhereIsBritney was in 2019 and we found out that she was placed in a facility. Her IG has been deleted so we need to know that she's okay," read one tweet. Another fan expressed concern over Spears using the words "before it's too late."
Why Britney Spears really deleted her Instagram account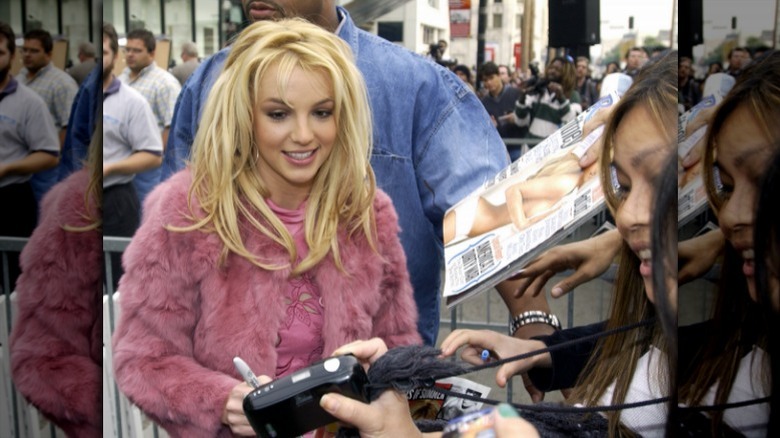 Vince Bucci/Getty Images
Page Six claimed to have the scoop on the "Circus" singer's social media disappearing act, and it's apparently no cause for concern. An insider assured the outlet that Britney Spears made the decision to delete her account herself. "She's happy and in a great place," the source said. There was no explanation as to why Spears didn't give her followers a heads up first, but the insider mysteriously added that "silence can be a powerful thing and a powerful message."
The singer's silence didn't apply to her Twitter page. "Don't worry folks ... just taking a little break from social media to celebrate my engagement!!!!" Spears tweeted. "I'll be back soon." For now, fans will just have to settle for debating her latest social media move in Twitter threads instead of the comments section of her latest IG post about Project Rose.
It's not uncommon for celebrities to take breaks from social media, and it is something Spears has done before — when she stopped posting on Instagram for just two weeks in 2020, fans became worried about her whereabouts. Another extended absence in 2017 lasted at least 22 days, per BuzzFeed. We're guessing that the "Gimme More" singer is going to be too busy wedding planning to post much on social media for a while, and we can only hope that she returns in time to share a video of herself twirling around in her wedding dress.