The One Hidden Talent Cote De Pablo Wanted To Show Off While Starring In NCIS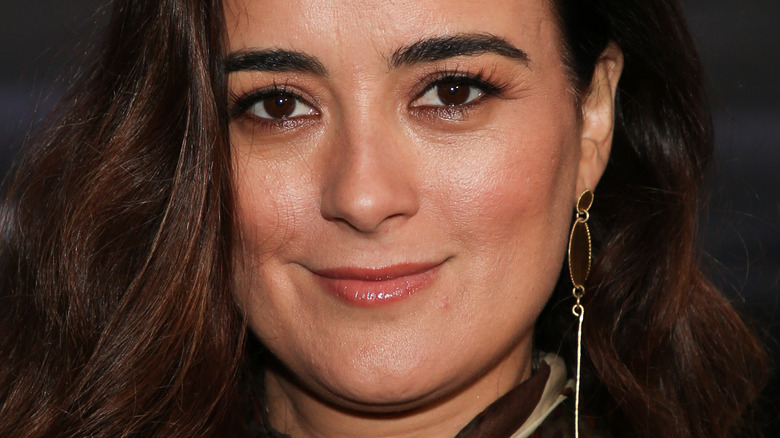 Paul Archuleta/Getty Images
Cote de Pablo played a woman of many talents on "NCIS." Her character, former Israeli Mossad agent Ziva David, was an integral member of the Naval Criminal Investigative Service, thanks to her brilliant mind, incredible sharp-shooting skills, and ability to dominate those who dared to engage in close combat with her. In Season 6, viewers learned that Ziva had another surprising talent (more on that in a moment).
One thing de Pablo loved about Ziva was that she wasn't just a businesslike bada** who always had her guard up. "NCIS" viewers occasionally got to see her softer side, like when the chemistry was palpable between her and fellow agent Tony DiNozzo (Michael Weatherly). As the co-workers slowly formed a deep emotional connection with each other, their walls lowered a bit — and "Tiva" was born. De Pablo explained why this side of her character resonated with viewers. "I think vulnerability is a strength," she said on "CBS This Morning" in 2013. "And I think if people were able to be more comfortable with their vulnerability, I think we'd be a more honest people."
De Pablo was clearly prepared to shoot emotional scenes and action sequences on "NCIS," but she did not expect the producers to ask her to make use of a certain talent that she possesses.
Cote de Pablo fought against singing on NCIS at first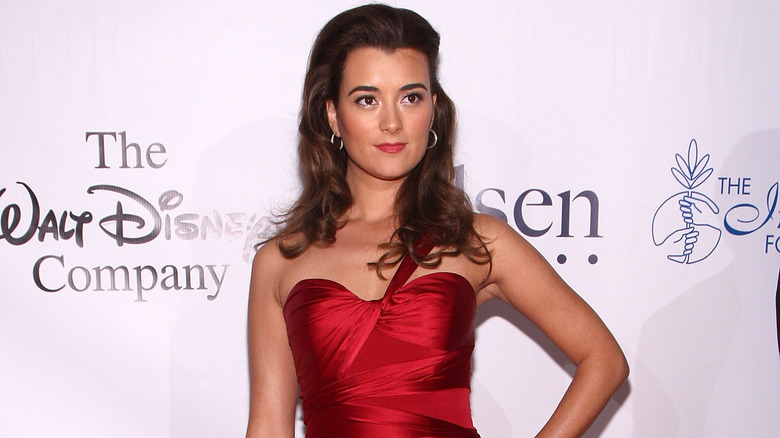 Alberto E. Rodriguez/Getty Images
Cote de Pablo has a background in theater, and her dance training came in handy when she had to film physically demanding, choreographed fight scenes. She also learned how to sing, telling Carnegie Mellon Today in 2010 that taking drama class in middle school made her realize that she wanted to perform for a living. 
However, during a 2019 BUILD Series interview, she revealed that she was reluctant to embrace her theatrical side on "NCIS." For the 2008 episode "Last Man Standing," Ziva David was supposed to go undercover as a lounge singer at a nightclub in Morocco. "I was like, 'What! She's a killer, not a singer,'" de Pablo recalled of her reaction to the storyline. "And they were like, 'She's got many talents.'" She even told People that she feared the show would "be jumping the shark" if she filmed the singing scene.
However, after speaking to executive producer Shane Brennan, she changed her tune. "[He] clearly put it in a way I couldn't resist," she said. De Pablo ultimately decided to accept the challenge of making the ability to carry a tune seem like a natural addition to Ziva's skillset. She performed a sultry rendition of the Tom Waits song "Temptation," and it sounds like she's glad that Ziva got to take the stage before an explosion cut her singing career short. "It turned out to be a really fun moment," she said. "I enjoyed it tremendously." 
Why Cote de Pablo's glamorous makeover was a bit dangerous
Ziva David's "NCIS" look was usually lowkey (think khaki pants and long-sleeved tees), which makes sense for an agent who needs to be able to fight and pursue suspects on foot. "From what I've been told, I'm one of the quickest girls in the business as far as getting ready everyday for 'NCIS,'" she told People. 
However, for her dramatic transformation into a lounge singer, she rocked a slinky, backless blue dress that was definitely not made for sprinting or sparring in. "I had to be taped onto it because it was such a sexy dress that if I made the wrong move, it could fall and parts of my body could be revealed," de Pablo said.
While she agreed with the producers that it was a good idea to "glam up" her character when they did, de Pablo knew that Ziva didn't need a gorgeous dress, styled hair, and sultry smokey eye to enchant the "NCIS" audience. "Her appeal doesn't have to come from her being glamorous, or cookie-cutter beautiful," she told CBS Watch In 2009. "It just comes from her security as a woman, from being in control of the situation." We think her assessment of Ziva is dead-on.