The Truth About James Corden's Feud With Ricky Gervais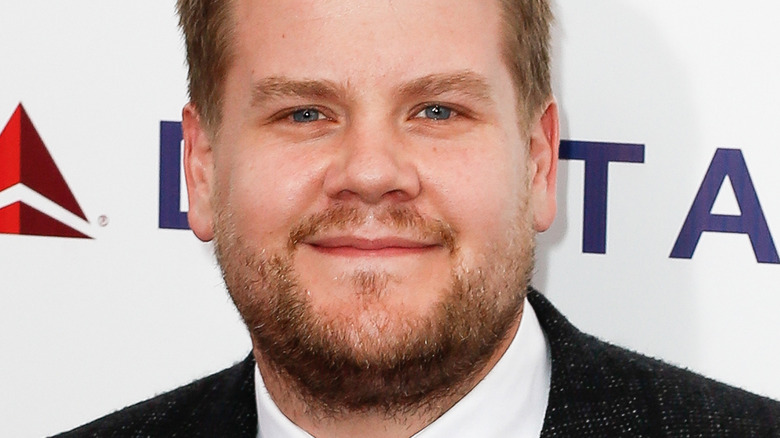 Debby Wong/Shutterstock
Despite their ancestors at one point invading most of the world, today's British folks don't exactly seem like fighting types. We imagine they'd much rather have a nice cup of tea and a quiet grumble than take to arms. And yet, two of their nation's finest are doing exactly that, albeit with underhanded social media jibes rather than broadswords. We are, of course, talking about the long-running feud between James Corden and Ricky Gervais.
On at least a surface level, Corden and Gervais seem like they would be natural chums. Both are English comics who made a name for themselves in the United States with a similar style of irreverent, sometimes caustic wit. Both have penned and starred in iconic British sitcoms, namely Corden's "Gavin and Stacey" and Gervais's original, U.K. version of "The Office." And, perhaps tellingly, neither are strangers to controversy, with both catching considerable flack for their respective insensitive comments.
So, what sparked the feud between Corden and Gervais? Read on to find out.
What James Corden did to anger Ricky Gervais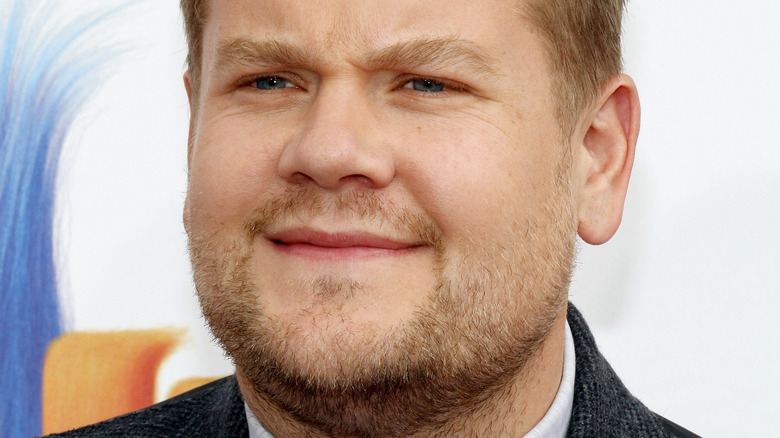 Tinseltown/Shutterstock
They say that imitation is the sincerest form of flattery. But, while you might feel a flicker of pride when your best friend copies your outfit, most people probably wouldn't take their persona and film career mockingly portrayed on national TV as praise. Such was the case when James Corden did a less than flattering impression of Ricky Gervais on his 2009 sketch comedy, "Horne and Corden." In the short-lived show, Corden depicted the "Extras" star as bumbling, unfunny, and struggling to land good roles. Ouch.
And he didn't stop there. After securing a cushy gig as the host of the 2011 BRIT Awards, Corden made it very clear to Mirror that he wasn't about to draw any inspiration from Gervais, who hosted the Golden Globes only a month earlier: "I'm not going to go down the Ricky Gervais road... I want to host the Brits with as much warmth and sensitivity as possible. Fewer gags."
As a classy gentleman, did Gervais take the swipes in his stride and laugh them off as friendly banter? The answer, we're afraid, is a resounding "No."
What has Ricky Gervais said about James Corden?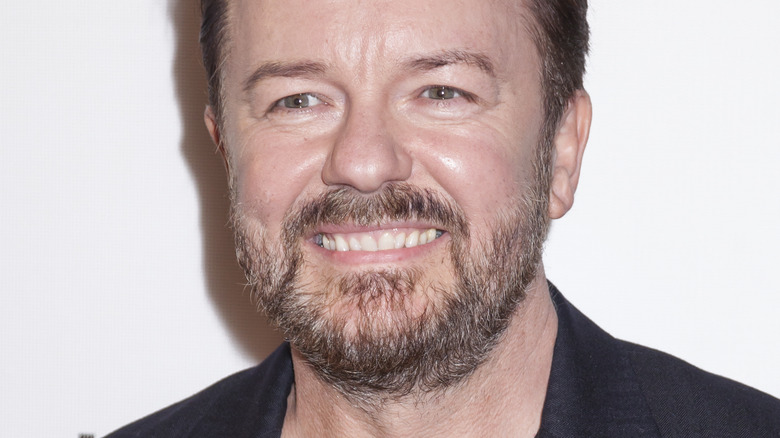 Sam Aronov/Shutterstock
While Ricky Gervais has previously denied the existence of a feud between him and James Corden to The Sun, his actions appear to suggest otherwise. It escalated when Corden attempted a joke in the wake of the Harvey Weinstein allegations in 2017 (via BBC News) — one that was met with boos and groans. Gervais told Radio Andy (via The Sun): "When you do a contentious joke, it's got to be a great joke. He didn't do it well enough." Before you think all of Gervais's Corden-bashing could be interpreted as constructive criticism, consider the 2020 Golden Globes, during which he branded the "Carpool Karaoke" star a "fat p***y", in reference to Corden's role in "Cats." So much for British class!
Interestingly, Gervais might even have enjoyed a bit of very pointed revenge in his own series, "After Life." The Netflix show contains a large cast of colorful characters, including "James" — a singing, dancing, spotlight-craving man who at one point soils himself during a performance. Viewers were quick to point out similarities to Corden, with MamaMia noting that several people on Twitter even thought the character was actually played by Corden.
Yikes. Perhaps one day these two comedy legends will hash it out over some tea and crumpets, but for now, we're excited to see who gets the next potshot in.