Here's Why William Petersen Left CSI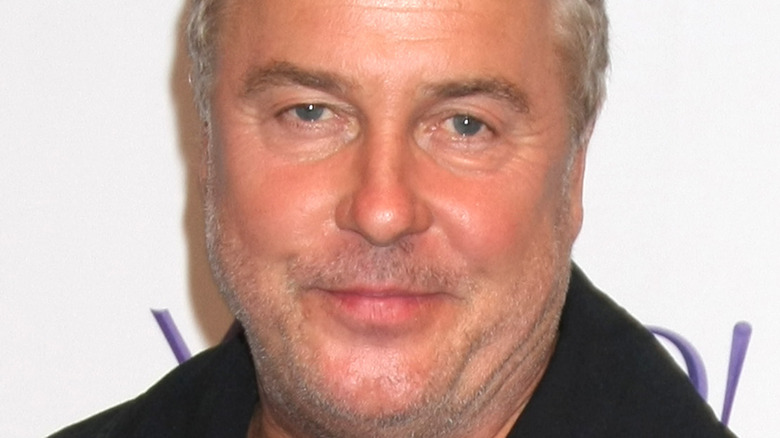 Kathy Hutchins/Shutterstock
When the original "CSI: Crime Scene Investigation" debuted on CBS in 2000, William Petersen portrayed Gil Grissom, the supervisor of the Las Vegas, Nevada police department CSI team. At the time, Petersen had already been acting for years. As his IMDb page detailed, he had a handful of television roles throughout the '80s, and Screen Rant noted some movies that raised his profile as well. What he's become most remembered for, though, is his role on "CSI."
Petersen loved the premise for "CSI" when he first got involved, but "didn't know if we could pull it off," he told Entertainment Weekly. "I didn't know what we could do with it, but I thought the idea was great." Petersen said shows typically focused on the lawyers and police officers in crime-focused dramas at that time. For this series, "We wanted to see what happens behind those guys." The actor also explained, "I always thought that it would be interesting to see how we actually solve these crimes, and the people that actually do work, that nobody ever knows about."
The show became a huge hit for CBS, and Petersen played Grissom for nine seasons. He ultimately felt it had been "kismet," as "CSI" was "the right idea, at the right time, with the right people, at the right place and we weren't bothered by anybody" (per EW).
William Petersen had become too comfortable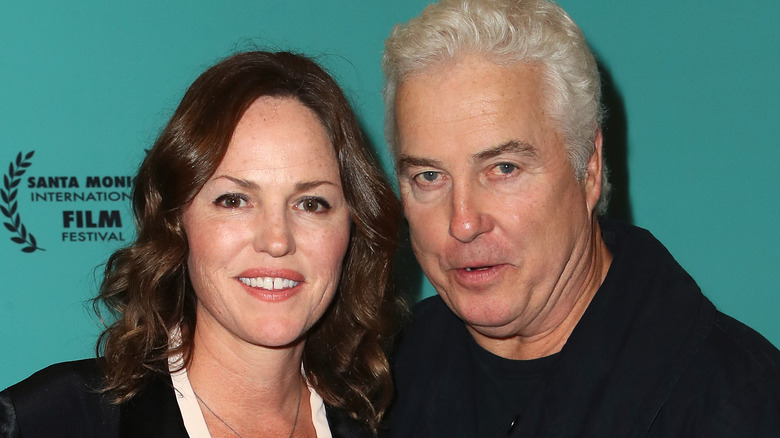 David Livingston/Getty Images
After playing Gil Grissom for nine seasons on "CSI: Crime Scene Investigation," William Petersen felt it was time to go (per Entertainment Weekly). "You do anything for nine years, it becomes somewhat rote," Petersen said. "The reason I'm leaving is because I'm afraid I'm becoming too comfortable," he stated. The "CSI" star admitted he earned a significant paycheck by playing Grissom, but he realized, "I don't have to work very hard anymore. I've got it all figured out." He felt, as an artist, he was "going to atrophy" if he didn't spread his wings and push to do other types of roles.
Once Petersen departed "CSI" as Grissom, he moved to Chicago to focus on theater roles. He confidently noted he wouldn't miss his character after playing him for nine seasons. "It was a complete life for me that's reached its end, and it's reached it in the right way, I think," he said. While Petersen was ready to let go of Grissom, he remained connected to "CSI." He stayed on as a producer, and he always planned to pop up for appearances now and then.
Gil Gissom returns to Vegas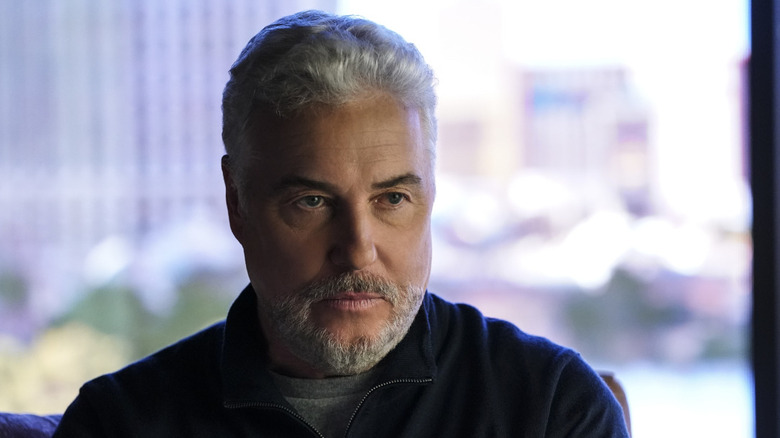 Sonja Flemming/CBS
While working at Chicago's Steppenwolf Theatre in 2017, William Petersen told the Chicago Tribune his focus was raising his twins, who were 6 at the time. He felt he'd "lost the ego you have to have for acting," at least in front of cameras. Petersen added that in order to commit to a new film or television role, "it has to be something that I really feel like I could do or that really speaks to me." It turns out, the role that lured him back to television came as something familiar, yet fresh.
Petersen is reprising his role for "CSI: Vegas," a new version of the CBS series (per Entertainment Weekly). Jorja Fox (who plays Sara Sidle) is back, as are some other familiar "CSI" faces. The last viewers saw of Sidle and Grissom, they'd gotten married and headed off toward the sunset. They remain married, and as TV Insider detailed, they're drawn back to the Vegas lab when it's targeted. Executive producer Jason Tracey teased, "A conspiracy calls into question the integrity of the work" done years ago by Grissom and his team, and "Thousands of prior convictions hang in the balance."
Petersen admitted he was nervous about doing the new series, but "the idea of coming back and doing this with Jorja" was too much to resist. The actor told ET Online this was "a great opportunity" to reprise Grissom while embracing the changes in science since the original, and "CSI: Vegas" seems likely to be another big hit for CBS.