How Jerry O'Connell Really Felt About Replacing Sharon Osbourne On The Talk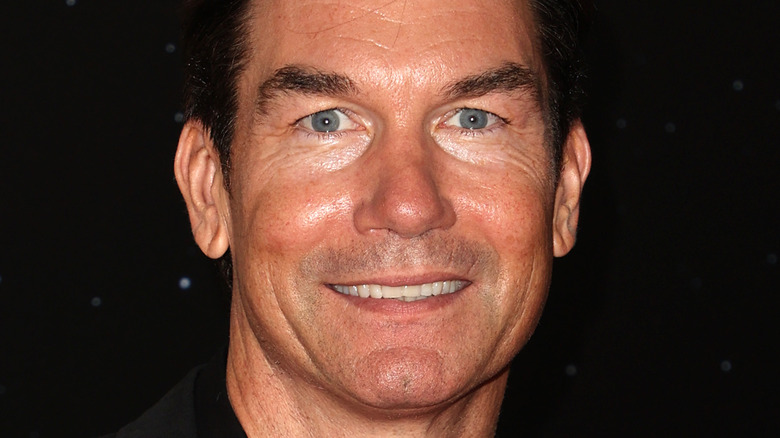 Kevin Winter/Getty Images
Jerry O'Connell said he sensed "trauma" on the set of "The Talk" following Sharon Osbourne's firing when he opened up to Bevy Smith on her show "Bevelations" about his experience joining the popular talk show after its fallout with Sharon Osbourne. On March 26, CBS announced the termination of Osbourne's contract following an on-air incident just a few weeks earlier. The highly publicized episode saw Osbourne defend British personality and friend Piers Morgan for controversially dismissing Meghan Markle's claims of suicidal thoughts during her interview with Oprah Winfrey. Morgan, himself, resigned from "Good Morning Britain" shortly thereafter. Recently, he was cleared by the UK's media regulator, Ofcom, for his comments, which sparked 57,793 complaints — the highest in its history. Morgan said he was "delighted" with the decision. Osbourne, on the other hand, has since struggled and gone through "a difficult patch."
Osbourne told the Daily Mail on September 14 that not only has she gone through "three months of therapy," but she and husband Ozzy Osbourne had to hire round-the-clock security due to "constant" death threats, as well. "I found it embarrassing. The humiliation that people would think that I might be racist. I had ketamine treatment and I got it all out. All the tears and everything that I felt, you know. All of that, it's gone." 
Despite her career being "cancelled," Osbourne's exit has allowed "The Talk" to revamp and diversify their panel — including their first male co-host, O'Connell. 
Jerry O'Connell says he 'feels like the rebound guy'
Jerry O'Connell has compared his casting on "The Talk" to his marriage. Bevy Smith asked O'Connell whether he had any reservations joining the show following the "drama." While he was "a little" concerned, the actor admitted he wasn't very clued in on Sharon Osbourne's departure. "It's funny, I didn't know the exact details of everything that happened. I remember reading that Sharon Osborne was no longer on 'The Talk' and then I was literally on there." 
Instead, O'Connell took it in stride to play "the rebound guy." While the term may have some negative connotations, O'Connell said his take on it was to be a "fun" one — an experience similar to meeting his wife after her divorce. 
"And I'll tell you, being that rebound guy is fun. My wife would get depressed and I'd be like, 'What are you depressed about? Like, let's go have fun. Who cares?'" But O'Connell also said he "could tell there was trauma." "They were shook, they were shooketh. And I came in and I was like, 'Hey guys, I don't know anything about that. Like, let's just have a good time.' And anytime it was even brought up, I was like, 'Hey guys, guys, guys, that wasn't me, please. Can we not talk about that today?'" While O'Connell called himself "the hot new boyfriend," he may have to share the title with former NFL player Akbar Gbajabiamila, who will join "The Talk" as its second male co-host.