Inside Cheryl Burke's Tense Relationship With Dancing With The Stars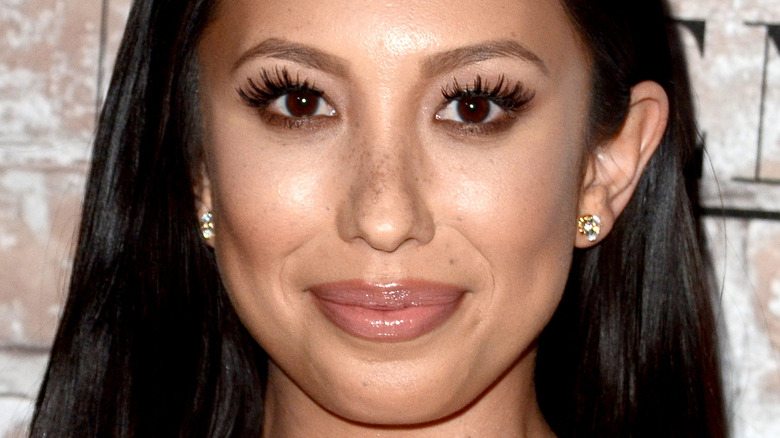 Kathy Hutchins/Shutterstock
Over the many years that ABC's "Dancing With the Stars" has captivated viewers with its format of celebrities performing with professional dancers, one of the pros has stood the test of time. Dancer Cheryl Burke has been on the competition show for 24 seasons and has trained celebs like Drew Lachey and Emmitt Smith well enough to win the coveted Mirrorball trophy.
Although the dancer has placed in several top three spots on the show, Burke hasn't won the competition since Season 3 with Smith, per Us Weekly. With "DWTS" now heading into its 30th season, Burke is returning to compete with Peloton celeb instructor Cody Rigsby. While the celebrities come and go, most of the familiar dancers stay with the show, including Burke — although her time on the show has been riddled with obstacles, like feuding with her dance partners and even leaving at one point. Here is a look inside why Cheryl Burke's relationship with the show has gotten tense.
Cheryl Burke's 'Dancing With the Stars' performance is changing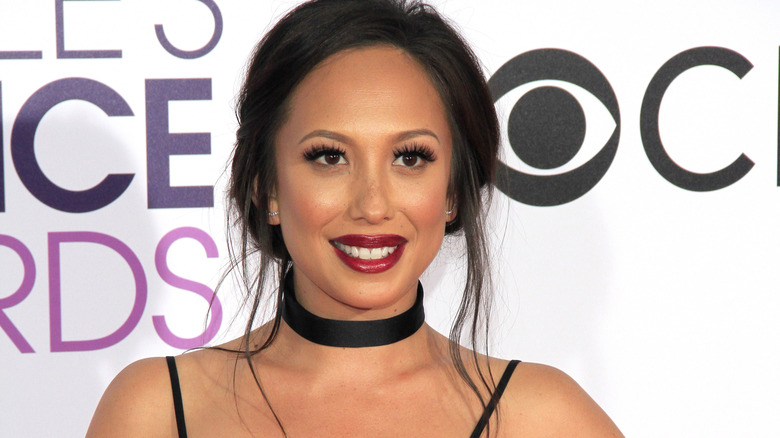 Kathy Hutchins/Shutterstock
On a September 13 appearance on the "Tamron Hall Show," Cheryl Burke opened up about how her view of the series has changed — particularly with the effects that aging and her body perception are having on her performance abilities.
"You know as a dancer, especially as a woman, our career, it doesn't last very long. The fact that I'm 37 and still sambaing out there and shimmying is pretty unheard of," Burke said. "I'm not in the competitive level anymore, but still, I also have to understand that I have arthritis in my body, you know? The pounding and pounding and pounding," she explained. 
The dancer married Matthew Lawrence in 2019, and expressed hopes of having a family together and how that also changed her perspective during her interview. "I have to think about if I want a family, and obviously I do. ... Then I have to think about, 'Okay, it's not just me now. It's me and my husband, and what do we want for our future?'" Burke said. "I am grateful for that experience, but I'm not like these other girls who just had babies and can just bounce back," she added, per Us Weekly. "I know my body, but I also, more importantly, know my own mental health, and if I have this body image issue that I'm dealing with, again, if this [points to her head] is not okay, I can't perform."
Cheryl Burke struggled with lineup changes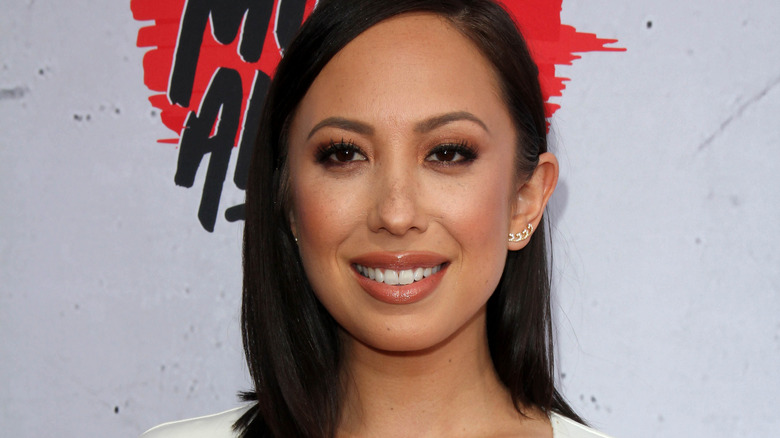 Kathy Hutchins/Shutterstock
Following the departure of the original "Dancing With the Stars" host, Tom Bergeron, in 2020, he was replaced by Tyra Banks. One of the series' longtime dancers, Cheryl Burke, expressed how she felt about the change in an interview with TV Insider. 
"Tom is my family. I'm not going to lie and say, 'Change is great!' Let's be real. This really hurt me. My heart dropped when I heard [Tom was leaving]. And I'm not one to be shocked about anything that happens on this show," she said. "I talk to Tom frequently. He was a part of my wedding. He's my 'Dance Dad.' I know Tom would never tell me not to do the show. He and I share a language that needs no words. We'd always chat before the show. I'm really going to miss that. My heart still hurts. It's weird not to hear his voice." 
There's one change Burke wouldn't be opposed to, though: becoming a "DWTS" judge, and she pointed to her previous coaching on "Dance Moms" as evidence that she's ready for such a role. "I think the network knows this. I feel like I've proven myself. I'm 35 and I want to have a family and have a roof over my head. I hope that the show would think that I'm capable. I do. 'Dance Moms' [which I've hosted] believed in me," she said. Here's to hoping all of Burke's post-"DWTS" dreams come true!