How Much Do Celebrities Get Paid To Go On Dancing With The Stars?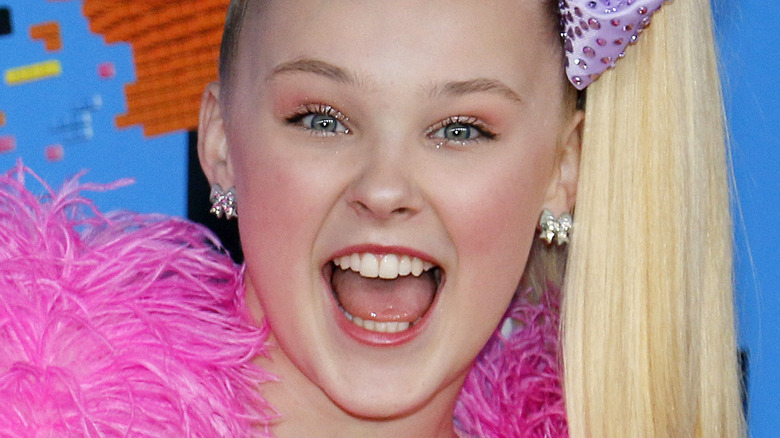 Tinseltown/Shutterstock
"Dancing with the Stars" is just around the corner. Before you know it, your favorite celebrities will grace the DWTS stage once again and show off their dancing chops. The show's 30th season features quite an interesting cast, and — dare we say  — this season is about to make history.
For starters, "Dancing Moms" alum JoJo Siwa, who had come out as pansexual in April, will join the cast and will be the first female contestant to have a female partner. "It was a like, 'Whoa, I'm changing the future [moment]', because I have such a kid demographic," Siwa told Entertainment Tonight. "It's making it acceptable, and I love that and I'm so proud of that." Siwa will be joined by Mel C aka Sporty Spice, NBA star Iman Shumpert, Brian Austin Green, Olympic gold medalist Suni Lee, and more. Olivia Jade, daughter of actress Lori Loughlin who had been part of the infamous Operation Varsity Blues, is also slated to be part of the cast. It's a controversial pick, to say the least, but it will be interesting to see how it will all play out.
Being on DWTS is undoubtedly a great way to gain some exposure for the contestants involved, but they don't do the tango for free. Here's a quick look at how much our favorite stars get paid to be on the show.
Dancing With the Stars contestants make six figures upon signing up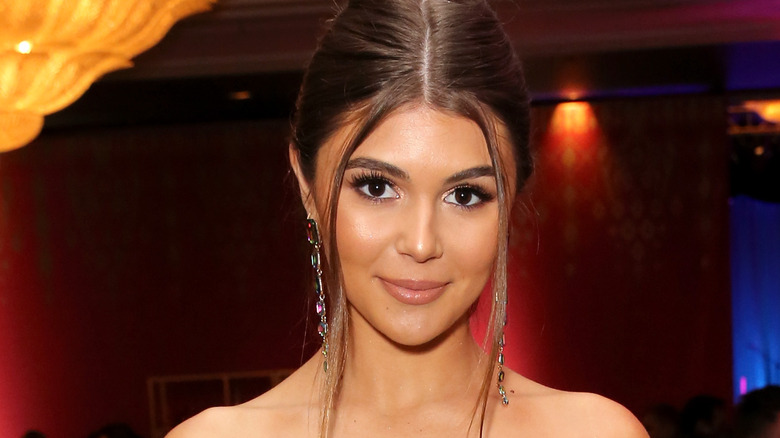 Rachel Murray/Getty Images
Considering how dancing is a strenuous activity and the amount of time and effort it takes to rehearse a single performance alone, "Dancing with the Stars" contestants get compensated for their hard work putting on a show. According to a 2019 Variety article, contestants make $125,000 for the rehearsal period prior to the season premiere and the first two weeks the show goes on air. With Season 30 having 15 contestants, the network has to shell out $1.87 million just to convince people to sign on.
It doesn't end there, of course. The contestants' earning potential grows even higher the longer they stay on DWTS. If they manage to reach week three and beyond, they take home more money. It's unclear how much the additional pay is today, but a Gawker post from 2010 states that it's $10,000 each for the next two episodes, $20,000 for another two episodes, $30,000 for weeks 7 and 8, and then $50,000 if they reach the final episodes.
Has the earning potential decreased over time?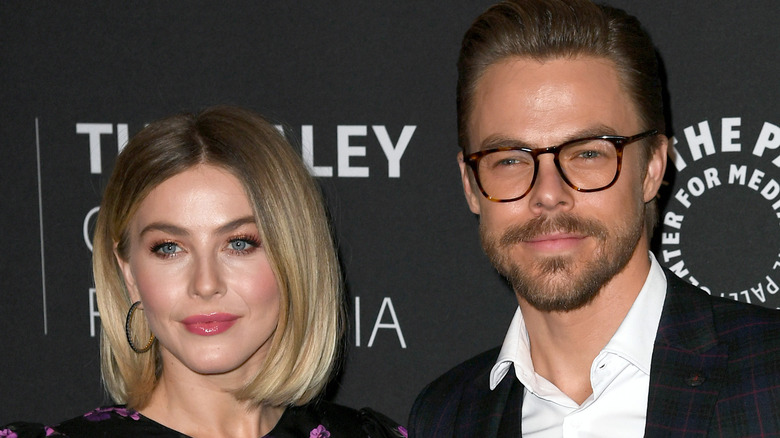 Kevin Winter/Getty Images
According to Variety in 2019, the maximum "Dancing with the Stars" contestants can take home in a single season is $295,000. That's a large sum of money, obviously, but it's slightly smaller than the previous estimates of what celebrity contestants used to make. Per the same 2010 Gawker post, contestants can rake in as much as $345,000 if they manage to make it on to the finals.
Then again, it's not just about money anyway; plenty of contestants had DWTS as their big break. If you can still recall, "Keeping Up with the Kardashians" was only on its first season when Kim Kardashian was a contestant. Brother-sister duo Derek and Julianne Hough used the show as a springboard to their now successful professional dancing — and even acting — careers.
And besides, even if the cash prize is smaller, at least the winner can take home the elusive Mirrorball trophy.