Inside Michael Strahan's Messy Split From His Second Wife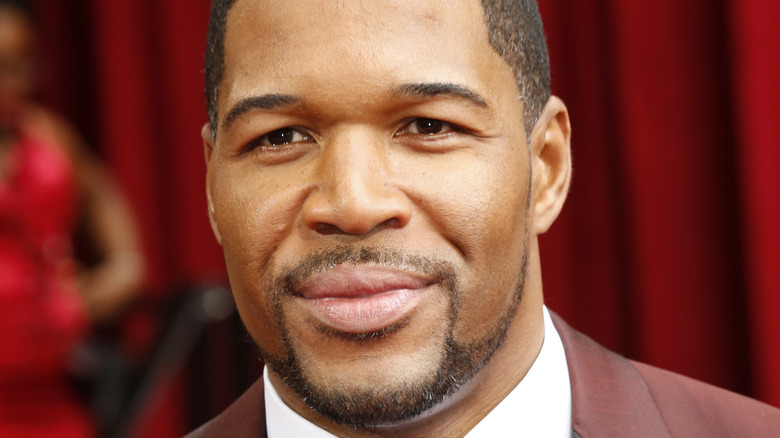 Joe Seer/Shutterstock
Celebrity divorces can go one of two ways: super amicable or extremely nasty. When it comes to Michael Strahan, he's experienced both. The former New York Giants player married his first wife Wanda Hutchins when he was 20 years old in 1992. Together, they had two children and he later credited tying the knot and having kids at a young age for teaching him the "ultimate responsibility" as it made him more mature, per Parade. 
However, Strahan and Hutchins called it quits in 1996 after four years of marriage but have remained close friends. Unfortunately, he did not have the same civil relationship with his second wife, Jean Muggli, after they split. Not even close. The couple, who the New York Daily News described as a "fairytale" romance, got married in 1999 and welcomed their twin daughters — Sophia and Isabella — in 2004 before finalizing their divorce in 2006.
Scroll ahead to find out the messy details of their breakup, including why their divorce battle raged on years after it was settled.
Jean Muggli accused Michael Strahan of domestic violence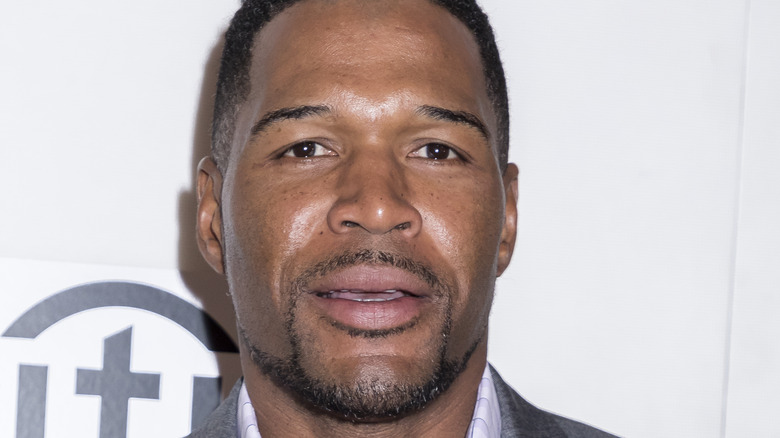 Sam Aronov/Shutterstock
Michael Strahan and Jean Muggli split a year after their twins were born in 2004, per Page Six. After he filed for divorce, she accused the former NFL star of being violent twice — once after an argument over money and another time when they lived in Germany.
Strahan vehemently denied the accusations. "It's unfortunate that some marriages don't always work out for both parties, but that's a painful reality of the times we live in," he said in a statement to the New York Post at the time. "I would never physically or psychologically harm any of my loved ones, especially my wife. That's simply not the man I am. I will continue to respect Jean's privacy and not contribute to a public spectacle of an extremely private matter." According to People, Muggli later admitted her husband did not touch her during the incident.
Their divorce was finalized in July 2006, per The New York Times, and according to TMZ, Muggli was awarded $15.3 million and $18,000 a month in child support. Strahan later told People that "getting divorced is probably one of the toughest things I've ever gone through but it was also a learning experience and I learned a lot about myself and I learned a lot about a lot of the people who were around at that time and some aren't around anymore."
Michael Strahan accused his ex of abusing their daughters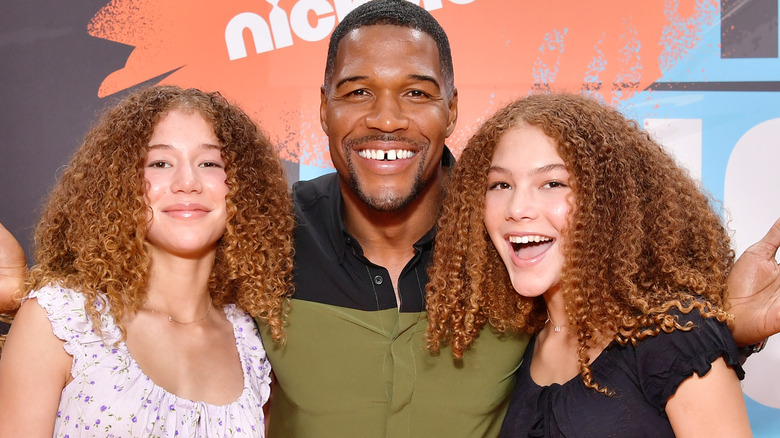 Emma Mcintyre/Getty Images
In January 2020, Michael Strahan and Jean Muggli were back in court again over child custody, per TMZ, after he claimed she was emotionally and physically abusing their daughters. Sources told the outlet he believed she was engaging in a "pattern of abusive conduct towards the children for years" and that she failed to take the girls to "court-ordered therapy sessions" and kept them from attending their "volleyball matches and equestrian events."
In his case, the "Good Morning America" host had been seeking for the girls to live in New York City with him. At the time, Page Six also reported Strahan claimed Muggli blocked the daughters from going on a European vacation with their father by withholding their passports. The legal dispute got even messier from there when Muggli claimed in court that her ex-husband was having her watched "around the clock" by private investigators.
The former NFL star's lawyer denied her accusation, stating, "The notion that she is under surveillance is absurd and could never be proven." Later that year, in November, Page Six reported the claims were dismissed on October 13 with the exes settling on a shared custody arrangement.