Was Brendan Morais' Apology Video To Natasha Parker Genuine? - Exclusive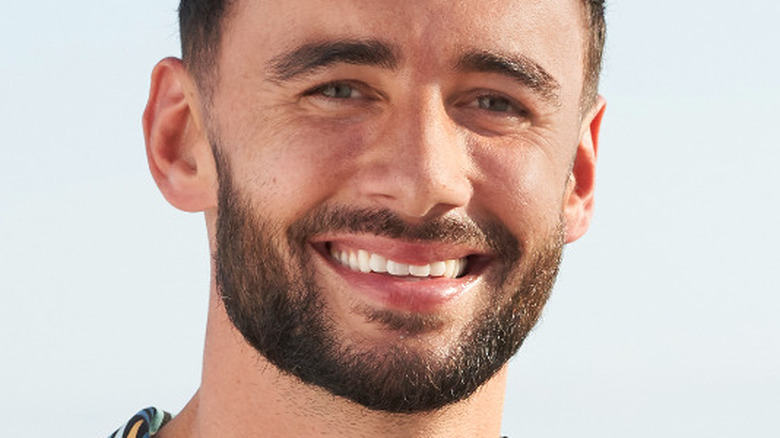 ABC/Craig Sjodin
Is it too late for Brendan Morais to say sorry? The "Bachelorette" alum posted a lengthy apology video on Instagram for some of his statements on "Bachelor in Paradise" Season 7. But just how genuine were his words?
To find out, Nicki Swift enlisted the help of body language expert, media coach, international personal branding expert, and author of "A.W.E.S.O.M.E.," Jess Ponce III. Ponce took a look at Brendan's apology to Natasha Parker, about whom he shared some less than favorable comments on "Bachelor in Paradise." Brendan's Instagram video addresses his comments about Natasha, as well as his supposed plan to go on the show to grow his online following.
"I just wanted to take a quick second and speak on what transpired in 'Paradise,' hopefully give a little bit of context and clarity to the situation," Brendan said in the video, via Us Weekly. "But most importantly, I wanted to apologize to you, Natasha. I never meant to hurt you, I never meant to lead you on. I truthfully and honestly enjoyed spending time with you."
Here's what Ponce had to say about Brendan's apology video.
A body language expert says Brendan Morais' BiP apology to Natasha Parker had a "sense of obligation"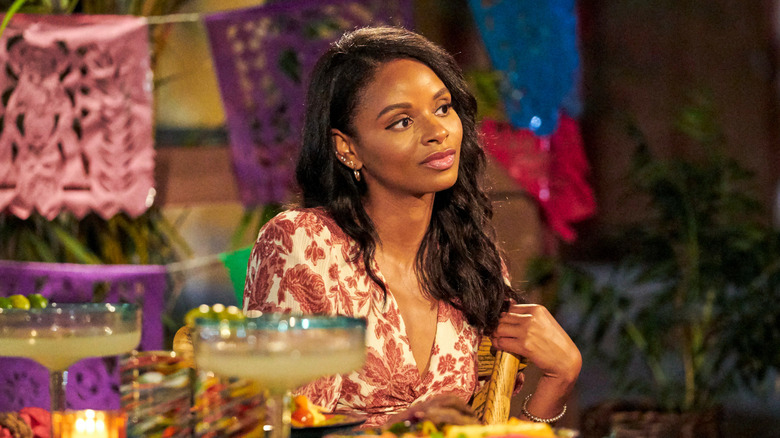 ABC/Craig Sjodin
Brendan Morais started his Instagram apology video by addressing Natasha Parker directly. But the full video is more than seven minutes long. "His statement that he never meant to hurt her does seem sincere. But why didn't he stop there at 00:50? He had more to say and it wasn't to Natasha, he was speaking to his followers, viewers, and to 'Bachelor' Nation," body language expert Jess Ponce III tells Nicki Swift.
"There's a sense of obligation in his voice. While he does genuinely seem to admit his shortcomings; it's unclear why he's making this very long address," Ponce adds. "Is he sorry that it was seen on the show, that he made fun of another participant, that he broke proper protocol, or is he sorry to her personally?"
Ponce also wondered, "So was this an apology to her? Or to us?" Of course, it's up to Natasha whether she chooses to accept the apology — but it's not wrong for fans to question Brendan's intent.
Brendan Morais' description of his relationship with Pieper James was "defensive," says body language expert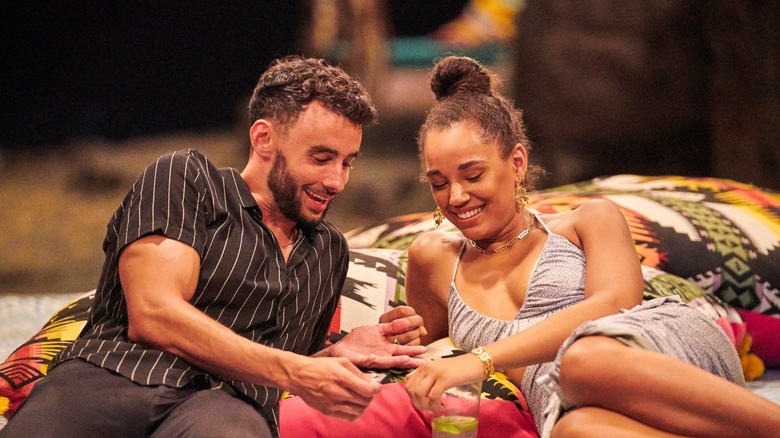 ABC/Craig Sjodin
Brendan Morais' "Bachelor in Paradise" Instagram apology video wasn't just addressed to Natasha Parker. He also described his relationship with Pieper James, both before and during the reality dating show's filming.
"As he described his history with Pieper, he took a breath and slightly changed tone — even got a little defensive," says body language expert Jess Ponce III. "He also described the situation as 'horrible in a bunch of ways,' and when he did that had an internal, reflective look. He became conscious that whatever he said next was going to be noted."
So, what's Ponce's final verdict on Brendan's apology video? "Does he admit his shortcomings, yes. Does he genuinely feel sorry to the individual he may have hurt, maybe. But there are a lot of words he used to really defend himself," Ponce says. "This was much more a confessional of what I need to do better than an actual apology."